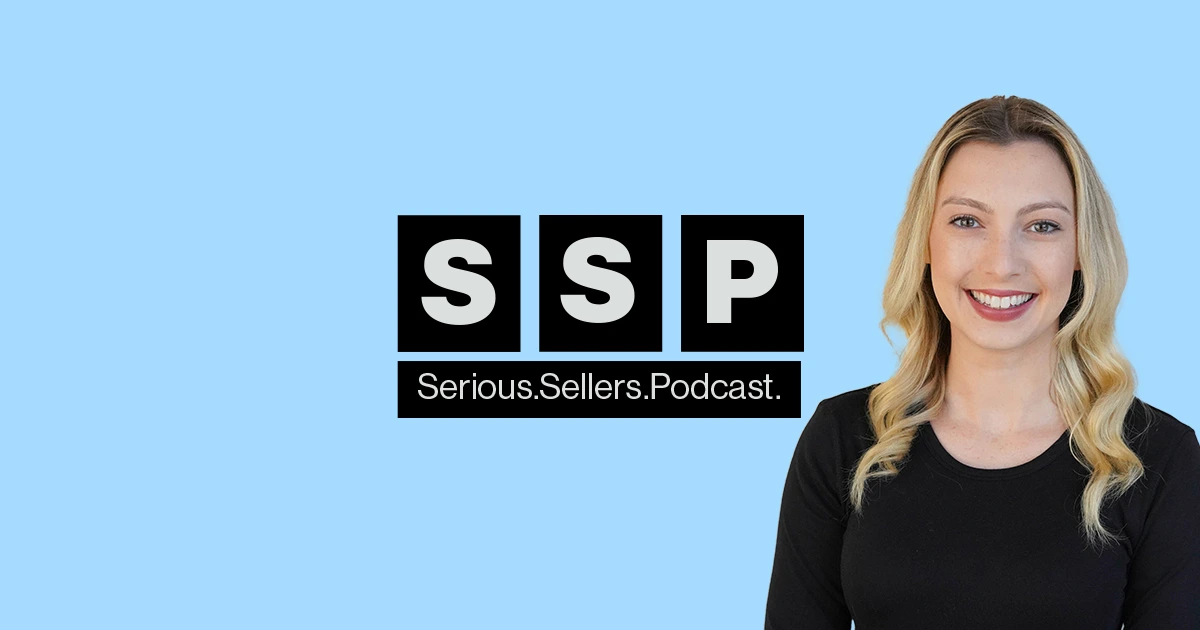 Posted on: February 2, 2021, By: Helium 10
#215 – From "Words with Friends" to Helium 10 – Our VP of Product Tells Her Story
Curious about where Helium 10 is headed in the future? Want to know what we have planned? Our VP of Product is here with a sneak peek.
With e-commerce exploding, the last year has been a busy one for Helium 10. At the same time, we've been acclimating ourselves (like many of you out there) to a new way of working. That's why it's nice to stop, take a breath and consider how far we've come as a company in the last 365 days. 
More importantly, we'd like to offer e-commerce sellers an idea of where we're headed. As you'll soon hear, we have some very exciting additions to our line-up of tools in the works. 
Today on the Serious Sellers Podcast, Helium 10's Director of Training and Chief Evangelist, Bradley Sutton welcomes our Vice President of Product, Zoe Zappitell to give us a sneak peek behind the scenes. 
Zoe will talk about the exciting things coming to the platform, as well as offer a review of recent updates. 
You'll also hear what it was like for her to help develop the game, "Words with Friends," where she honed her ability to connect with a large audience. 
In episode 215 of the Serious Sellers Podcast, Bradley and Zoe discuss:
03:00 – Zoology and Tech-Based Nonprofits Were Early Interests
05:00 – Working on "Words with Friends"
07:30 – Adding Gamelike Nuance to Helium 10's Tools 
10:20 – Helium 10's Recent Additions to its Tools Lineup 
11:10 – Big Helium 10 Milestones 
13:00 – Where are All These Ideas for Tools Coming From? 
15:00 – How to Submit Your Feedback (and Ideas) to Helium 10
18:00 – Now You Can Create Your Own Product Inserts   
20:30 – Exciting Changes are Coming to Our PPC Tools
23:00 – Zoe – "E-Commerce Entrepreneurs Aren't Just on Amazon"
25:00 – Don't Overlook These Helium 10 Tools
26:30 – Incremental Growth Really Adds Up 
Enjoy this episode? Be sure to check out our previous episodes for even more content to propel you to Amazon FBA Seller success! And don't forget to "Like" our Facebook page and subscribe to the podcast on iTunes, Google Play or wherever you listen to our podcast.
Want to absolutely start crushing it on Amazon? Here are few carefully curated resources to get you started:

Latest posts by Helium 10
(see all)