#104 – Helium 10's Project X Case Study Reveals a New Way to Crush It on Amazon
Episode 104 of the Serious Sellers Podcast hosts Tim Jordan who reveals Project X, Helium 10's case study that shows a new way to crush it on Amazon.
Updated on: October 6, 2020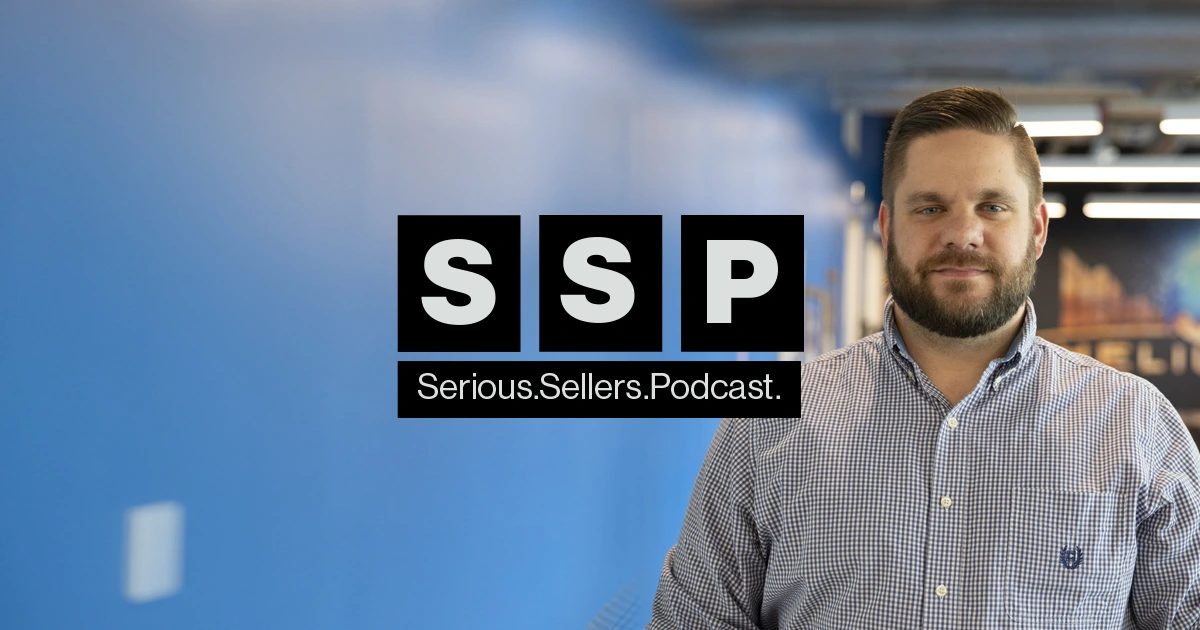 Most Amazon sellers know that when it comes to any new product, conducting thorough research is crucial.
The traditional way follows the somewhat obvious path between search volume and success on Amazon. It's straight-forward and makes sense.
This episode's guest goes so far as to say that, "On Amazon, we sell keywords, not products."
But it appears that there's another way to find hot Amazon products and it involves a method of launching a product and running PPC test systems on it, before you even consider ordering the product itself.
Today on the Serious Sellers Podcast, Helium 10's Director of Training and Customer Success, Bradley Sutton welcomes Tim Jordan, who is here to help introduce Helium 10's new Project X.
Last year Tim, Bradley and Helium 10's Manny Coats had several conversations about the state of affairs on the Amazon selling landscape.
They were curious about the opinions of both experienced and new sellers. All three thought that there were too many podcasts and YouTube videos of "hacks" and courses that made success on Amazon seem a little too easy.
At the same time, there was also a percentage of people who were saying that the days of making any real money selling on Amazon were over.
So, they decided to set the record straight.
But, how to make sure that Amazon sellers paid attention. After all, talk is cheap.
Fortunately, Tim had been experimenting with a revolutionary new technique, and together with Bradley Sutton and Helium 10, they created a case study to demonstrate to sellers that Amazon was still full of tremendous product opportunities and you didn't need to spend a ton of money to find them.
Project X was born.
Project X is a 14-part video series available on Helium 10's YouTube channel that documents the path that Bradley and Tim take in exploring opportunity on Amazon and a very new way of searching for products to sell.
It will show everything from Tim's sourcing trips to China to how they use this new method that locates great Amazon products hiding in plain sight behind relatively unsearched-for keywords.
Then, they will launch and sell the product.
The technique creates PPC campaigns for products with relevant keywords in order to develop a very basic listing before ordering a single product. Tim had been spending more time in China and needed an easy way to demonstrate to clients the potential of different product ideas. This was it.
Now, you'll be able to watch and listen every Monday and Wednesday when the episodes are released as well as checking in on Friday when Bradley and Tim will do their AMAs (Ask me Anything) episodes on YouTube.
Are they giving away too much valuable information?
According to Tim, this kind of sharing of resources isn't just about generosity, it's a question of, "building a bigger pizza."
He says that, "These are the kind of techniques that are going to drive business and create additional opportunities for all of us."
Don't be left behind. Listen today and find out more about Project X.
In episode 104 of the Serious Sellers Podcast, Bradley and Tim discuss:
02:15 – To Start With; Why Was this "Project" Needed?
04:15 – There's Still Plenty of Opportunities for Regular People
08:00 – 8 – Figure Sellers aren't Always Profitable
08:40 – Project X – An Amazon Seller's Journey
10:30 – Tim – "We Sell Keywords, Not Products."
13:00 – Another Way to Search
15:50 – Validating Tim's Methods
18:45 – A Simple Technique and Life Changing Opportunities
19:45 – PPC Test Listings
21:00 – How Tim's Test System Works
22:10 – Checking the Depth of the Water Before Jumping
25:37 – For Amazon Experts as Well as New Sellers, this is New Info
27:00 – Watching Products Take Off and Having Fun in the Process
29:40 – Building a Bigger Pizza (of Opportunity)
32:00 – Here's How You Can Make Sure You Don't Miss Episodes
34:33 – Tim Jordan's 30 – Second Tip
Enjoy this episode? Be sure to check out our previous episodes for even more content to propel you to Amazon FBA Seller success! And don't forget to "Like" our Facebook page and subscribe to the podcast on iTunes, Google Play or wherever you listen to our podcast.
Want to absolutely start crushing it on Amazon? Here are few carefully curated resources to get you started: