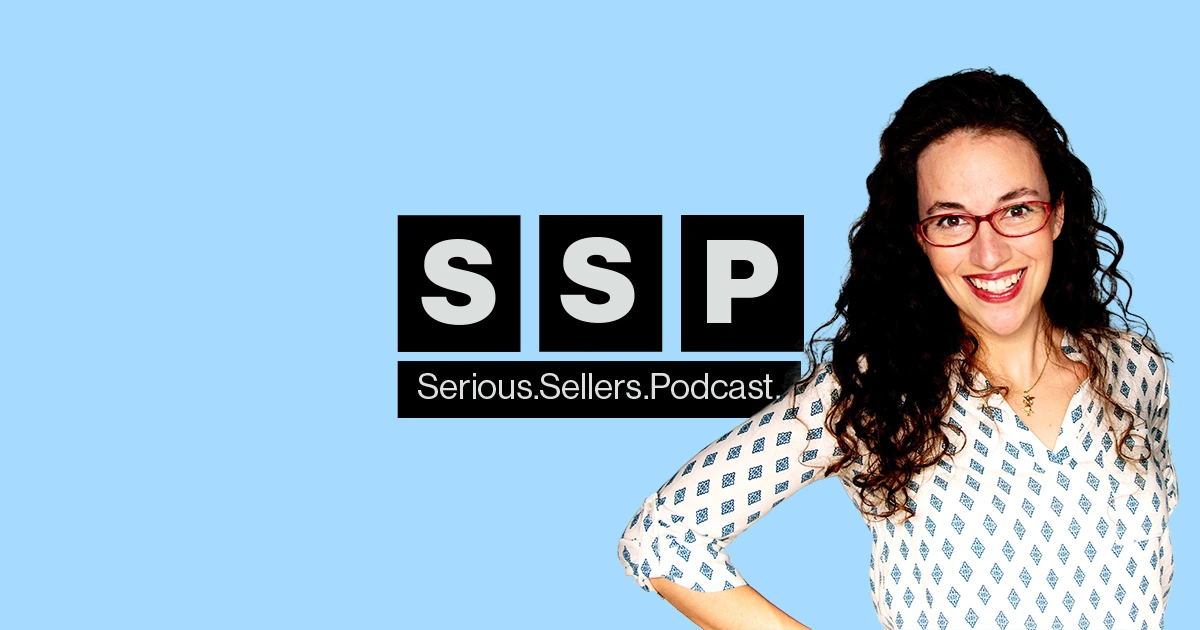 Posted on: February 13, 2021, By: Helium 10
#218 – The Science Behind "Going Viral" with Rachel Miller
Finding the best product to sell on Amazon may be a lot less complicated than you think. Our guest walks us through her social media success
Not sure where to start with your first Amazon product? You may want to turn your attention towards social media.
Today on the Serious Sellers Podcast, Helium 10's Director of Training and Chief Evangelist, Bradley Sutton welcomes Rachel Miller. Born in New Jersey, raised in the Menanite area of Pennsylvania, and currently living in Texas, Rachel is no stranger to variety! Especially when it comes to different communities.
Like so many of us, Rachel had one idea of what she wanted for a career but life and a big family (as it always does) had other plans. She created her own blog, which she promptly nurtured and grew to 10 million page views per month. Having successfully fostered a bustling online community, she set her sights on something bigger: e-commerce. More specifically, finding a product to sell on Amazon leveraging social media communities.
In episode 218 of the Serious Sellers Podcast, Bradley and Rachel discuss:
03:56 – Family Life in Rural Pennsylvania 
07:30 – Pivoting from Successful Blog to Amazon Seller
11:48 – "Finding Your Gift" (and monetizing it!)
13:37 – The Science of "Going Viral"
17:02 – How to Build an Audience Based on Buying Potential
18:57 – "Niche Neighborhooding" – How to Start
20:57 – Facebook Pages vs. Facebook Groups vs. Facebook Profiles
23:20 – The Trap of Inauthenticity  
27:43 – 750,000 Orders in a Single Month – A Success Story   
28:50 – Where to Send People to Purchase
30:10 – What is the Right Cadence for Post Activity?
33:53 – Juggling Family & Business  
36:18 – Leveraging Facebook on a Tight Budget
39:48 – Find Your 10-Minute Work Anthem – A Tip for Working Parents
41:21 – How to Get in Touch With Rachel   
Enjoy this episode? Be sure to check out our previous episodes for even more content to propel you to Amazon FBA Seller success! And don't forget to "Like" our Facebook page and subscribe to the podcast on iTunes, Google Play or wherever you listen to our podcast.
Want to absolutely start crushing it on Amazon? Here are few carefully curated resources to get you started:

Latest posts by Helium 10
(see all)