#129 – This Coronavirus Round Table Offers Up to Date Wisdom from Amazon Super-Stars
Episode 129 of the Serious Sellers Podcast features four eCommerce super-stars in a round-table discussion on the Coronavirus and selling on Amazon.
Updated on: October 6, 2020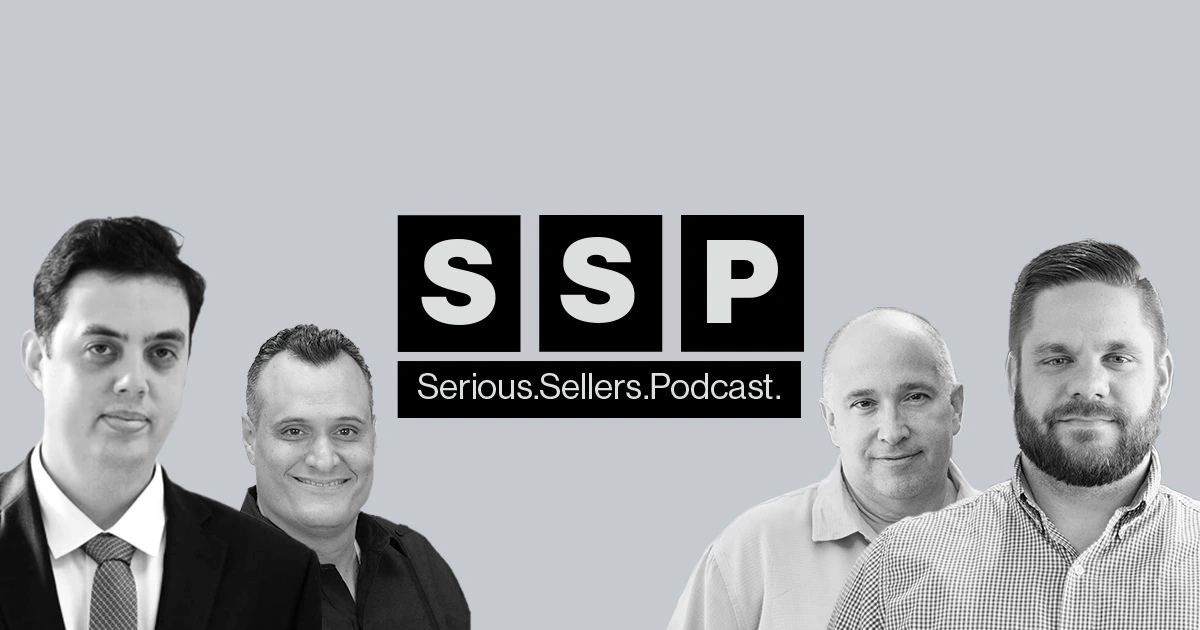 Uncertainty is contagious. That's why it's great to get up-to-date information from some of the smartest, most experienced people selling on Amazon today.
Today, on the Serious Sellers Podcast, Helium 10's Director of Training and Customer Success, Bradley Sutton has put brought together some of the sharpest minds in eCommerce to talk about what they're doing to adjust to the Coronavirus and the current selling environment.
Tomer Rabinovich, Kevin King, Tim Jordan and Carlos Alvarez are with Bradley today and spend almost a full hour passing along wisdom and answering questions.
You definitely don't want to miss this one.
In episode 129 of the Serious Sellers Podcast, Bradley presents a special round-table discussion about the Coronavirus's effect on eCommerce and Amazon.
02:30 – An Update on Products that Sellers Can Send to Amazon
04:30 – Changes are Affecting Everyone Equally, But Multiple Brands Help
06:30 – If You Can Pivot, Opportunities are There
11:45 – Without the Buy Box, Your PPC Might Not Be Working
13:40 – Should You Switch to Fulfilled by Amazon?
15:15 – Just Watch the Market
18:45 – Multiple Brands Definitely Allow You to Adjust
21:25 – Don't Just Swap Your Listings to FBM
23:30 – Do It Yourself Products are Taking Off
26:20 – Brand Analytics and Product Search on Amazon
29:30 – eCommerce has Increased So Quickly that Amazon Can't Keep Up
31:25 – A 50% Reduction in Some Products, but Also Skyrocketing Sales
35:30 – "Never Turn Off Your Prime Offerings"
38:25 – Asking for Followers with Your Live Amazon Content
41:40 – Amazon's Changes Can Lead to NAs in the Metrics
44:00 – Buying from China
46:30 – How these Veteran Sellers Deal with Returns
51:30 – Now's the Time to Get Involved with Amazon Selling Communities
53:45 – Sometimes You Might Need to Mute the Negativity on Social Media
Enjoy this episode? Be sure to check out our previous episodes for even more content to propel you to Amazon FBA Seller success! And don't forget to "Like" our Facebook page and subscribe to the podcast on iTunes, Google Play or wherever you listen to our podcast.
Want to absolutely start crushing it on Amazon? Here are few carefully curated resources to get you started: