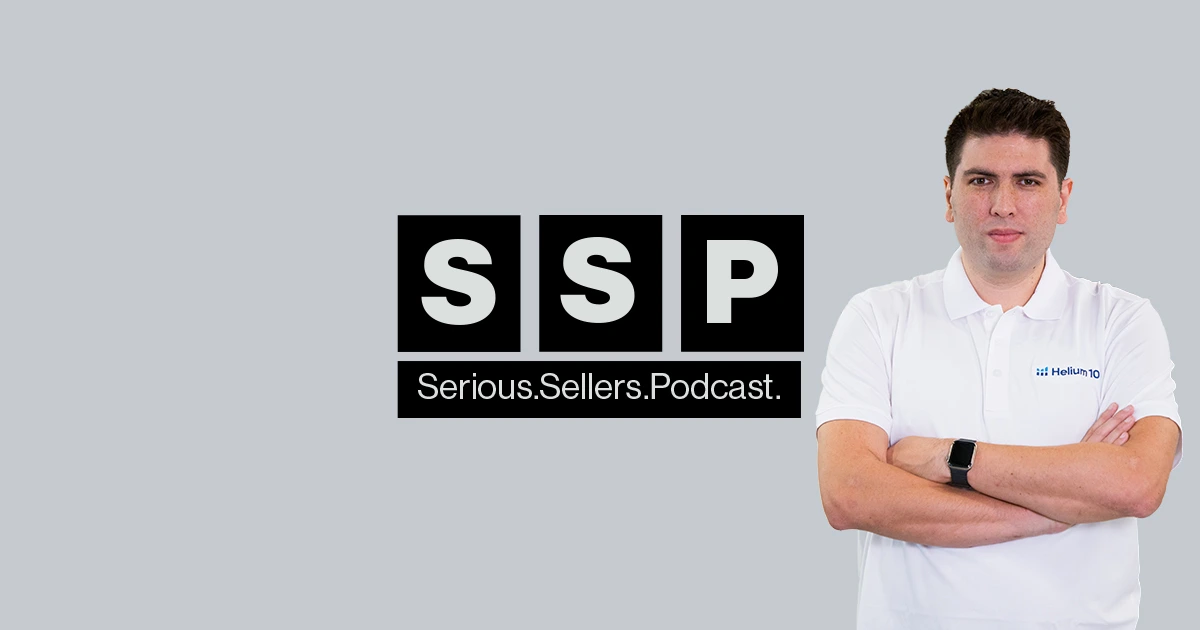 #182 – Amazon Handmade, Next Level Keyword Research, E-Commerce Moms on this "Best of Everything" Podcast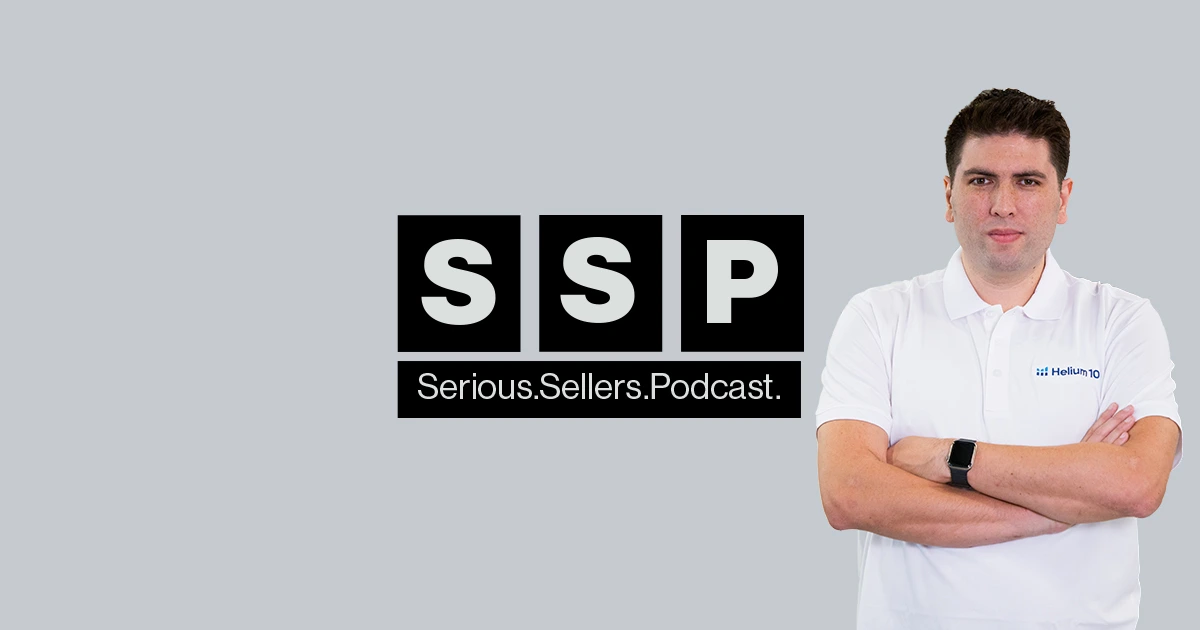 For a lot of us, our lives are inching back to something regarding normalcy. Or, you're spending time walking or running to relax. Whatever the reason, maybe you haven't had time to sit down and read our blog posts or might have missed these podcast episodes the first time around.
Today on the Serious Sellers Podcast, Helium 10's Director of Training and Chief Brand Evangelist, Bradley Sutton presents another "Best of Everything" episode. In it, we've assembled nine different clips that cover trending topics that affect Amazon's selling ecosystem.
This is a quick way to make sure that you don't miss out on what's happening on Amazon at the moment and know exactly where to go if you'd like to dive deeper into a subject.
In episode 182 of the Serious Sellers Podcast, Bradley presents the latest "Best of Everything:"
01:20 – PPC Test Listings
04:45 – Amazon Handmade is Here to Stay
08:00 – Reviews and Helium 10 Both Work with Amazon Handmade
10:30 – Listing Optimization 101
13:15 – High-Quality Images are Crucial
17:15 – Staying on the Right Side of Amazon's Rules
19:30 – Pay Attention to Amazon's Warnings
22:30 – Indian PPC Costs of Five to Six Cents for Keywords
24:15 – Helium 10, Now in India
25:45 – Finding Your "Why," as an Amazon Selling Mom
28:45 – Tapping into Your Customer's Emotions
31:15 – Making Amazon His Personal Playground
33:45 – Working with Micro-Influencers
36:00 – Managing Amazon's Shipment Limits
40:15 – Confidence, Health and Success
41:45 – Turning a Hobby into a Business
43:30 Finding a Balance on Amazon
Enjoy this episode? Be sure to check out our previous episodes for even more content to propel you to Amazon FBA Seller success! And don't forget to "Like" our Facebook page and subscribe to the podcast on iTunes, Google Play or wherever you listen to our podcast.
Want to absolutely start crushing it on Amazon? Here are few carefully curated resources to get you started:
Achieve More Results in Less Time
Accelerate the Growth of Your Business, Brand or Agency
Maximize your results and drive success faster with Helium 10's full suite of Amazon and Walmart solutions.