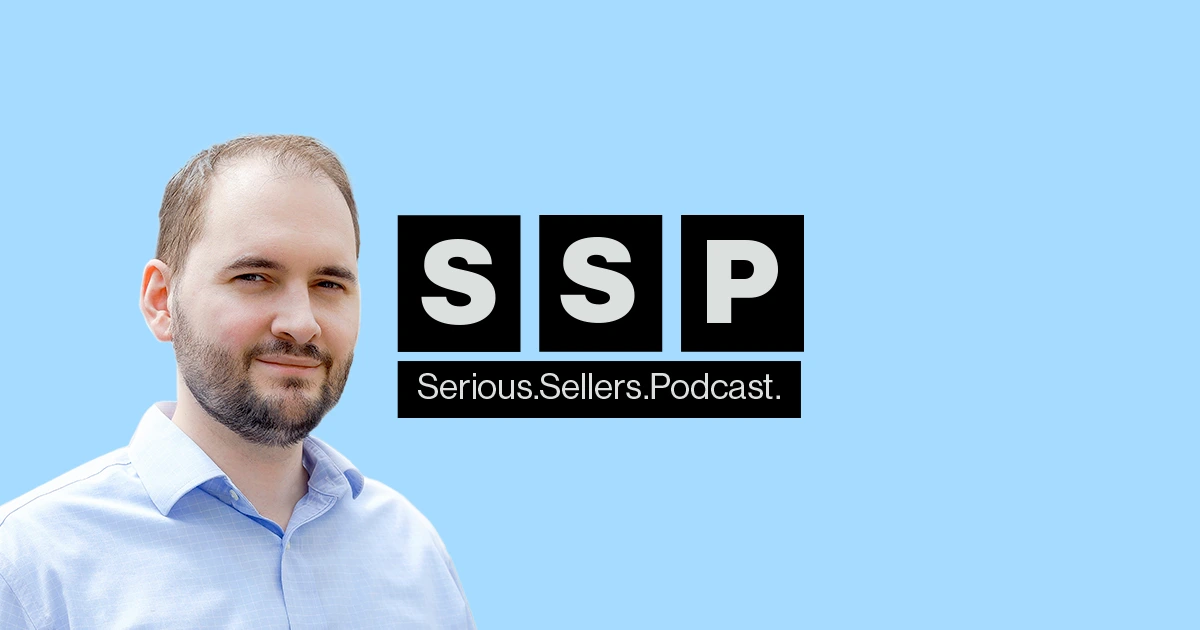 Posted on: March 6, 2021, By: Helium 10
#224 – A to Z Amazon Management Strategies from an E-Commerce Pro
Want to know how to manage your Amazon business & brand? Here are the latest strategies from Steven Pope, a top e-commerce and marketing pro!
Getting started on Amazon is easy. It's keeping everything running smoothly that can sometimes be challenging. Today on the Serious Sellers Podcast, Helium 10's Director of Training and Chief Evangelist, Bradley Sutton welcomes an e-commerce veteran into the studio to talk about selling on Amazon in 2021 and give a report on what's happened in the last year.
Steven Pope is a top Amazon thought leader and founder of My Amazon Guy, which offers full-service management from advertising, search engine optimization, and A+ enhanced brand content design, to catalog merchandising and inventory management for FBA. 
Before he started with e-commerce, Steven was a television reporter as well as a nationally ranked chess player. Over his marketing career he has helped businesses like APMEX raise SEO traffic 10-million unique visitors year over year, and others increase marketplace sales upwards of 300%.
This is one episode you don't want to miss. After all, who doesn't want to be a couple of moves ahead of the competition?
In episode 224 of the Serious Sellers Podcast, Bradley and Steven discuss:
02:51 – Son of a Weatherman, TV was Steven's First Career
05:34 – Selling Everything from Plus-Sized Clothing to Silver and Gold
06:33 – A Series of Failed Start-Ups Gave Him E-Commerce Experience
10:30 – A Light at the End of the E-Commerce Tunnel  
11:30 – Working in a Traditionally Challenging Niche
14:52 – Selling (and Shipping) a Fragile Amazon Product  
18:12 – Is a "Just in Time" Supply Chain Dead?  
20:30 – A Big Shout-Out to Helium 10's Frankenstein from Steven   
23:30 – Looking Closely at Keyword Rankings    
26:42 – How Steven Promotes Keywords
30:18 – Amazon's "Back End" Strategies
31:34 – Going All in to Convert for a Phrase  
34:21 – How to Connect with Steven  
Enjoy this episode? Be sure to check out our previous episodes for even more content to propel you to Amazon FBA Seller success! And don't forget to "Like" our Facebook page and subscribe to the podcast on iTunes, Google Play or wherever you listen to our podcast.
Want to absolutely start crushing it on Amazon? Here are few carefully curated resources to get you started:

Latest posts by Helium 10
(see all)