#130 – Top Amazon Tips and Strategies for 2020 from eCommerce Super Star Kevin King
Episode 130 of the Serious Sellers Podcast hosts eCommerce expert Kevin King who discusses changes to selling on Amazon and how to keep scaling up.
Updated on: October 6, 2020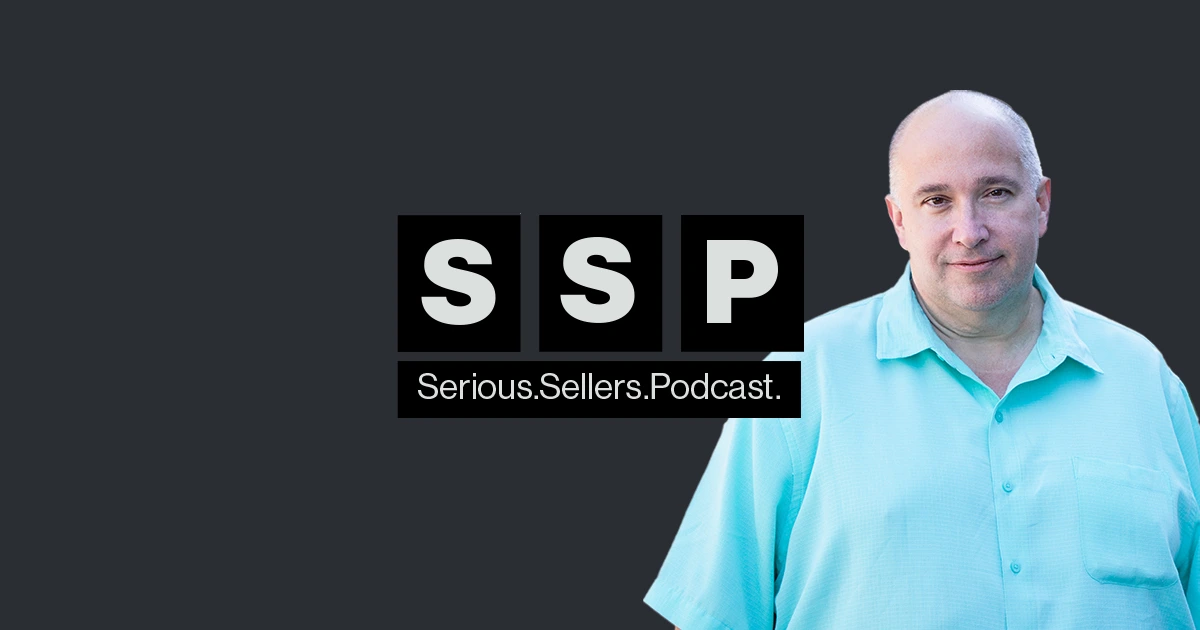 Amazon's selling ecosystem continues to grow every single day. Whether it's friends from work, people from your running group or sewing circle, it seems that almost everywhere we turn, we encounter another person who's getting into eCommerce as a way to create a better life for themselves and their families.
Still, there's a select few that have been involved with Amazon since the beginning.
Today on the Serious Sellers Podcast, Helium 10's Director of Training and Customer Success, Bradley Sutton welcomes one of those eCommerce pioneers. Kevin King has been on Amazon since 2001. More importantly, he's one of the industry leaders shaping what the future of selling on Amazon will look like.
Listen in for tips on growing your own Amazon brand.
In episode 130 of the Serious Sellers Podcast, Bradley and Kevin discuss:
02:30 – Kevin's Long eCommerce History
05:15 – Kevin King – "The Combination of Freedom Ticket and Project X is Really Valuable
06:00 – $10,000 In One Day with Calendars
09:20 – Changes to Amazon
11:00 – Brand Analytics Are Huge
13:00 – Recyclable Goods and Other Niche Products
14:30 – Drinking Doggie Bags?
18:30 – Convincing Buyers to Pay a Premium
22:00 – Project X and Differentiation
25:00 – Kevin's "Products Savant" Program
28:05 – "Innovation is Key" – Kevin King
30:00 – Getting Reviews on Amazon
32:20 – Pinterest and TikTok are on Their Way Up
34:50 – Bradley's Search Volume Game
38:00 – Kevin's Partnership with Helium 10 Elite
43:00 – Kevin's 30 Second Tip
Enjoy this episode? Be sure to check out our previous episodes for even more content to propel you to Amazon FBA Seller success! And don't forget to "Like" our Facebook page and subscribe to the podcast on iTunes, Google Play or wherever you listen to our podcast.
Want to absolutely start crushing it on Amazon? Here are few carefully curated resources to get you started:
Transcript
Bradley Sutton: Today, we've got one of the most popular Series Sellers Podcast guests of all time, Kevin King, a true e-commerce superstar, who's going to let us know what he's been up to and give us his top tricks and strategies for 2020. How cool is that? Pretty cool, I think.
Bradley Sutton: Hello everybody and welcome to another episode of the Serious Sellers Podcast by Helium 10. I am your host, Bradley Sutton, and this is the show that's a completely BS free, unscripted, and unrehearsed organic conversation about serious strategies for serious sellers of any level in the e-commerce world. We've got one of the most serious sellers in the world, Kevin King, right here on the opposite side of the table. Kevin, how's it going? Welcome to the podcast studio for the first time.
Kevin King: I know, I'm glad to be back here. How's it going, Bradley? I'm excited to be back on the podcast. You know what. Here's something. There's a lot of podcasts out there, in the space, you know, and I have a whole bunch of them bookmarked, and this is the only one I listened to religiously. Can you believe that? Others I pick and choose depending on who the guest is, but I always have to listen to see who Bradley's got on because it's always interesting and always cool stuff and it's always different.
Bradley Sutton: Thank you for that. Any favorite guests that you've heard over the last year now that we've been on a year?
Kevin King: Yeah, well there's quite… I mean, you've had a lot of guests that stand out. I can't say that I actually have a favorite too, but you know, occasionally there's someone on there that you got to fast forward a little bit, but normally it's really really good stuff. I listen to a lot of my podcast and one and a half or two X so that I can get through them.
Bradley Sutton: The one thing I've tried, you know, is to have the biggest variety. Yeah, you know, there's somebody that you might want to fast forward, but for somebody else, that might be like, "Oh, I want to slow this down because I'm going to rewind this; this is amazing." And somebody might be the opposite. You know, somebody who you really like, maybe somebody else's not that great, but I try and have the widest variety of guests here to make sure somebody finds something interesting. Still to date, your episode, I think, it was like episode two was your first time on the Serious Sellers Podcast, and that's still one of the most downloaded episodes that we have. People love to hear your strategies, but for everybody, who doesn't know who Kevin King is and wondering like, "Why would I be interested in this good-looking dude's strategies?" Well, give us a quick background on your e-commerce background and why we should pay attention to what you're saying.
Kevin King: I don't know if you should pay attention to what I'm saying. I've been doing e-commerce for over 30 years, going back before there was a Google. I started in direct marketing doing direct mail, which is kind of what e-commerce in a way is now. It's kind of an evolution of that. I've been selling on Amazon since 2001, doing private label since 2015, but importing stuff from Asia and overseas for a couple of decades. I've got a little bit of experience in it. And running seven companies right now between some of the training stuff I do for Helium 10 and some of my other Amazon businesses, and then I've got a couple of things off of Amazon as well.
Bradley Sutton: Okay, excellent. Excellent. Everybody loves the Freedom Ticket program that we opened up. People are calling me out, "Hey Bradley, you said you weren't going to have a somebody twice in the same year on the podcast," and we had you one other time, but that was just to make that special announcement. This is the in-depth interview, and it's been a year since you've been on, but we had launched that late October or November last year.
Kevin King: Well, Freedom Ticket first launched back in 2017, the original one. And then we updated and redid it, made it a add a lot of modules to it. I think even you were a little bit surprised at how much it took to actually create that course. And we put that out early October. We made that free for anybody who has a Helium 10 membership. If you have a Helium 10 subscription of any level, it doesn't matter what level it is, you actually have the ability to add Freedom Ticket at no extra charge. And it's not only just for beginners; I mean the course is aimed at the Private Label side of things, but people who have already been selling for a while, I think, can get a lot from it as well.
Bradley Sutton: Yeah, absolutely. As you know Tim and I did that Project X that we had going on, and in a lot of episodes we were like, "Well, wait a minute, you didn't talk about this," or "You should do this." I'm like, "Yeah, yeah. Well, this is only a 12-hour series. We can't do every single aspect. But guess what? That's what Freedom Ticket is for." We just send people the Freedom Ticket because that's over 40 hours, 80 modules now, and we're adding more: we're adding a couple today. That's why one of the reasons why you're here filming some stuff, and we've got guests on there. A lot of them have been on the podcast. Just yesterday, we actually filmed two more Freedom Ticket to get modules coming out: One on PPC, one on Translations. Guys, if you are already a Helium 10 user, absolutely take advantage of that over 40 hours of A to Z training. It's really great.
Kevin King: I have to say too, I mean, now that you mentioned Project X. You know, Project X is a little bit different approach. With Bradley and Tim doing Project X, that's more of a case study. Freedom Ticket is more of a straight-up training. Freedom Ticket is lot of the fundamentals and the groundwork, and Project X is great for seeing the implementation. Plus, Tim brings a little bit different approach than some of what I teach in Freedom Ticket, which is great for you guys. If you're not doing both, I highly recommend, if you've only been doing Freedom Ticket, you need to go to YouTube, subscribe, and take a look at the Project X or vice versa. If you've only been watching Project X, take a look at Freedom Ticket because I think by seeing two different approaches in two different styles, there's some overlap. I think it's going to make you much more well-rounded and give you a lot of good ideas and inspiration for how you can do your Amazon business.
Bradley Sutton: Absolutely. Absolutely. Now, really quick, let's just recap. Since you've been on the show last time, obviously you've sold tens of billions of dollars on and off of Amazon, but last year, did anything exciting happened? What were the things that were working for you or did you launch any products or are you just scaling your existing ones?
Kevin King: Yeah, since the last time I was on, I've have launched a few new products. I've been working on a couple of new businesses, a couple of new joint ventures as well, and I think I mentioned even last time, I have a seasonal business with the calendars that I do.
Bradley Sutton: Oh yeah. That was the one you had said in 2018 towards the end of the year, you didn't do PPC, didn't do any like giveaways or launch, and you were able to sell six figures of these calendars.
Kevin King: Yeah. The same thing happened this year. And then, I didn't do any PPC, any launches, no giveaways, no rebates, no nothing. I simply put the products up and created the listings in such a way I was able to get on the other people's pages by doing the right keywords. I would show up where there's some opportunities there. And yeah, the sales this year were dramatically higher than last year. We had five different calendars that we do. We manufacture those in South Korea and landed cost is $1.50, and we sell them in for $19.95, and at one point, this year, sales of our one of days was more than $10,000 worth of calendars. And there's lot of days, every day, pretty much, it was in the four figures, mid four figures, until we ran out of a couple of them.
Kevin King: Selling calendars is like selling milk. They are dated obviously. After Christmas, people typically don't want to pay full price for them, or the sales just drop off. It's not a normal product. And judging your inventory levels is always tough and your cover image can make a huge difference. And there's a number of factors. Every year, I'm always afraid, "Did I order too many of this one?" or "Did I not order enough of this one?" But this year, it worked out pretty good, and we got some pretty good ideas for what we're going to do next year to expand that out and do some really cool stuff.
Bradley Sutton: Now, this isn't just like some white label thing that you're doing. You actually do all the photography, or you commission the photography for these as well?
Kevin King: I have a partner Mark. I've been working with him. He's a photographer by trade; he is a fashion photographer, glamour photographer. And we've been working together probably 20 some odd years on different stuff. And we've created these images. Sometimes, we shoot some new stuff; sometimes it's stuff that's from the recycle bin and every year, we put out these calendars. And then, we also have a direct consumer list where we capture all their names and everything, and we actually mail out a printed catalog to that list about 6,000 people that are regular buyers on that list, and you would think, someone's spending 20 bucks for a calendar. That's not the case. Average order is over $100, and these guys are regulars. They're like diehard customers and next year, we're going to get some cool ideas on how we're going to leverage that list to drive a tremendous amount of sales for just more than the five calendars that we normally do on Amazon. We have about a hundred calendars.
Bradley Sutton: Crazy. There are some things that obviously changed throughout the year, since we talked last, whether it's things about what kind of launch strategies work or how to contact your customers or having inserts or no inserts or different new ways of PPC. What were some of the things that changed on Amazon in the last year that you like, that worked out well for you, or maybe some things that cause you to do your business a little bit differently. For example, the one thing I can think of is, I know you've talked a lot about being able to send postcards out to people: now it's harder for a lot. Some accounts still do have that information for people's addresses, but most Amazon sellers now can't even see their addresses. What are some of the things that change on Amazon positive or negative that you can talk about?
Kevin King: I think that's the one. I mean there's a lot of changes in all this stuff with the PPC; there are a lot of changes with the feedbacks and the emails and all that kind of stuff. That's affected. But honestly, I quit doing emails a couple of years ago, because I just didn't find them to be very effective for me. I think it just annoys people more than it does a benefit. I just dropped it. Not to say that some people haven't had great success with that. But the biggest thing, the biggest change, probably is the way people are doing launches now is completely changed and the takeaway of the customer data, I mean back on that calendar business, one of the benefits I would have is if I sold 20,000 calendars through Amazon or something, I would have 20,000 names and addresses that I could then download and actually send out my flyer to and sell them additional products and additional things. It wasn't just buy our calendars. It's like I said, we had over a hundred different ones, the ones that we were basically just a distributor of, and that was taken away for most accounts. I still have it on one of my accounts because I think that account is grandfathered-in and it must've been in a different contract that I signed back then. That account also has daily withdrawals in full amount, no holdbacks, no rolling reserves, no nothing. I still have that luckily, knock on wood, but a lot of people don't. And that does change the way. I think a lot of people weren't really using that. And to be honest, I've talked about how to do postcard and how to do stuff, but a lot of people, I think, there's a little bit too advanced for them. I don't know if that's good but that's going to affect a lot of people.
Bradley Sutton: Now, on the flip side, something maybe that's been good that Amazon's releases like the Brand Analytics. We didn't have that on when we were talking last year, but how have you leveraged that, or do you leverage that at all in your research?
Kevin King: Brand Analytics is huge. I mean, Helium 10 is my tool of choice. I'm not just saying that because I do some training with you and stuff, but even if I'm just some random guy, wasn't involved on the training side or anything, I would still use Helium 10. I like Helium 10 because it's very robust and gives me the data. But there's a few things that you just can't get. I mean there's some software tools that may provide some of this data, but they're doing it without Amazon's permission and Helium 10 goes by the book and does what's allowed. And I like to go to Brand Analytics because that's coming from Amazon. They have some additional data. Like I said, some people scrape that and put into a tool, which you're not allowed to do, but there's some additional data in there that can be very, very valuable, like the conversion rates and checking on products. You can take that and interpolate that and put that into some formulas where you can really see what's converting and what's not, and it takes a lot of the guess-work out. If you really know how to use Brand Analytics, it can be a huge advantage to you.
Bradley Sutton: Awesome. Awesome. Now, you have some things on the horizon. Let me just ask: was 2019 your biggest year on Amazon yet? Or did you scale back a little bit because of some of these new projects?
Kevin King: 2019 I wouldn't say it was my biggest year yet. I think my biggest year yet is coming. It was a good year. But yeah, I've got a lot of projects in the works. I mean, I have three different Amazon accounts, and my wife has an account which I help her do some of the stuff on there. Her account has done pretty well, but I'm working on a brand-new project with some partners. I'm expecting to blow up huge in the next three years. What I'm basically doing on that account has to do with recycled plastics. We have two different products: One is a product made out of recycled ocean waste or things that's destined for the ocean. And the other one is we have the exclusive in the US for a type of plastic that's a fully biodegradable. For example, I often coach people to be careful in saturated niches. And one of the saturated niches is doggy bags—doggy poop bags—but there's products that are doggie poop bags and they're selling 800,000, $1 million a month just on Amazon single bags. And there's some people that are very successful that say their bags are biodegradable, and they're actually not biodegradable. It's in a green box; it looks like it's biodegradable, the certification's on there, but they're only biodegradable if you take them to one of these industrial compost facilities. And there's only a handful of those in the United States. Most people aren't going to do that. Most people are going throw them in the trash or throw them in the normal garbage or whatever.
Kevin King: And most of that stuff, over half of it is going to take 300 years to biodegrade. It's not truly about biodegradable verses we have a technology that we have the exclusive on. It's coming out of Asia where it's 100% biodegradable within a year. And it actually goes back, if you're out walking your dog and you pick up the poop with this dog bag and for whatever reason used to just throw it in the woods, you can be confident that within one year's time, it's actually going to go back to carbon and atoms. It's actually going to go back to nature, and it's so much so that one of the demonstration videos we're going to be doing on this product when we launch it, I'm going to take one of these dog poop bags and dip it in some hot water because the hot water will accelerate the process and you will see the bag dissolved before your eyes and then I'll drink it. And that's going to be one of the product demonstration videos to show. And I'm entering a saturated market with this. That's one of the products we're doing. I'm not going to say them all, the Internet market with a saturated product, because I think we can differentiate it. We're going to charge a premium for it. It's going to be a little bit more, but I'll do my homework just yet. I live in Austin, Texas. I live right on the river in Austin, Texas, and right outside my door is every day there's hundreds, literally hundreds if not thousands, of people walking their dogs along the trail. I actually took some of these bags out there just a couple of days ago and actually got anonymous feedback from people, and it was overwhelming. Like, "Holy cow, this is amazing." And people were like holding up, and I do my product research. People were holding up those like, "Whoa, they're pulling a bag out of their pocket." Like, "Oh, I have this one here that's made out of vegetable starch, or whatever." And like, "Yeah, but that's not biodegradable. Look at this, look at this. I didn't realize that there's a lot of trickery in the marketing and a lot of what people believe is not truth out there. And if you look at the fine print on it, it says a hundred percent compostable but only in an industrial facility, and there's not very many in the whole world. And it's going to be a little bit of an uphill battle, but that's why I always say the opportunities on Amazon are immense right now.
Kevin King: And because if you have a unique product and you have a differentiator, I'm talking about my product right here, and I've actually told you one of the products we're doing and most people would never do that. We have such a differentiation of product that I think we can come into this market and take a big piece of it. Am I going to sell $1 million worth a month worth of these? Probably not because there's still going to be people that want the cheaper bags and don't care, or they're misled. Can we slice out a little piece of that and do quarter of a million or a half a million on a single bag? I think do, so our goal with this company is we're building it to sell because I always taught that the most money in this business is not made when you're operating the business.
Kevin King: It's made when you sell the business. And because of all my connections and everybody that I know, we have an all-star team of people that are on board, and we're launching with a serious amount of money–seven figures cash—to do this whole line of products. And we're building this to hopefully building it from day one with all the systems, the SLPs, everything that we teach in place to actually sell this in three years. Hopefully, to a big brand, maybe a Proctor and Gamble or who knows who it will be and have a huge payday. And that's our goal with this. And it's a challenge. But I think it's going to be really good.
Bradley Sutton: That sounds interesting. You know, I think that a lot of people just focus on, "Oh, I'm just going to look at these categories where there's not many people have reviewed, and it's brand new" and there's nothing wrong with that. You can find some opportunity. That's one of the ways we teach them, Project X. One of the ways you teach it in Freedom Ticket, but there is a lot of different ways to even in saturated markets that you can come in with something new and still have a chance, you know? Just because everybody on page one has a thousand reviews doesn't mean that it's impossible. If you come in with something that nobody else has, and we all know that the world, I mean more than ever in my 40 years on this earth, is so concerned about the environment and global warming and organic this and organic that and all this stuff. And there's a big chunk of the population looking for that stuff and they can't find it, so they just end up getting one of those that has a thousand reviews. They just get the vegetable starch or whatever one that you were talking about because that's all there is. But they're hungry for a product like this. The traditional things that might tell you, "Oh yeah, this might be too saturated. You can't sell." They don't apply in cases like that where you really have a differentiator that people are passionate about.
Kevin King: It's going to be a challenge. I mean, don't get me wrong. This is not going to be, "we're going to launch to page one and I'll stick there" because there are bags, you can go buy Amazon Basics or some of these other guys bags and you get, I don't know what the number is, I'm making this up, a thousand bags for 15 bucks or some crazy number. Now we're going to be more like 60 bags for 10 bucks or something like that. Is the average everyday consumer going to be eco-friendly eco-conscious or dollar conscious? You know you're going to have both. And there are enough people that are buying these equal bags thinking they're really eco, and they're paying a premium already. I think we can get in there and it's going to be an uphill climb initially because we're not going to have reviews. We're going to be at a higher price point. We're going to have to have, you know, this compelling video. Like I said, you know, someone drinking the bag or whatever to show that this is completely biodegradable. And we'll do some outside marketing from Amazon, some Facebook stuff, some Instagram stuff. We'll get some influencers behind it. And I think you can start a momentum. And the beautiful thing about this product is it's something people have to buy every month. And we get people hooked. We may have to spend a little bit more money upfront and lose a little bit of money on the first six months or something. But once we get people hooked on the product, the potential is immense.
Bradley Sutton: Subscribe and save. It's a great one for subscribe and save. Cool. Cool. We'll definitely want to touch base with you later to see how that one works out for you. Now, what are some things that you've seen; you actually don't travel too much anymore. Last year, you were going to speak at different events like every month but because of that, you have a unique viewpoint on hearing a lot of the scuttlebutt or things around the water cooler about what's working for people, what's not working when you go to these different conferences and network with many sellers or some of the trends that you've seen where you're like, "Aw man, I can't believe these people are doing this" or the things that were working for them, not necessarily the strategies that come from you, but what are some of the biggest mistakes last year that you saw even good sellers doing?
Kevin King: The biggest mistakes I saw good sellers doing? That's a good question. Biggest mistakes that good sellers doing, I mean a lot of people are still doing a lot of black hat, and I'm familiar with the black hat. I don't do it myself. I've never even done a rebate.
Bradley Sutton: By the way, for anybody out there who's brand new who doesn't know a black hat means we, I think most of us know, but it's kind of like the illegal strategies, like doing strategies that are against Amazon terms of service in order, to game the system, in other words.
Kevin King: There's a lot of people that are still looking for shortcuts and a lot of successful sellers, they always want to know the latest hack or the latest trick. And I know some of that kind of stuff because I teach some of that because people want to hear that. But that's not the way to build a huge business. You know, that's the way maybe to make some short-term money, but it's always going to catch up to you. And it's not the way to build a brand or a business. The way to do something to build a brand or business is what I just talked about, where I could build something and sell that in three years for $20 million plus and have a huge payday versus what's the latest hack today or how can I make an extra thousand bucks if I do this or that? That's probably the number one thing that too many people are still obsessed with that, and they're too obsessed with their competition. What's my competition doing? What's my competition ranked? Who gives a flip? You know, it's focused on yourself and focus on putting out a good product for your customers. And that's where you get to focus. And too many people get lost in that. And it's sad. And then, there's a lot of people that still are coming into this business, they're watching Project X or Freedom Ticket, and we do examples, or they see it on one of these other training courses. And they do this, the same old products. Where there's no differentiation.
Bradley Sutton: Real quick, let me just tell you a story. I wish I could just turn my computer around and show this to you, but I know you haven't seen all the episodes of Project X, but one of the things that we were telling people to do or that Tim does, this has nothing to do with me because I never use this, but he's like, "Order some products on Etsy or make it in your garage or something and do like a PPC test on a brand new ASIN just to be able to see what the PPC costs are going to be, see how many clicks you can get, but like put out a crazy high price." And one of the products that we had on Project X was this coffin shelf. And I don't know how many times we've told them that we had a coffin shelf and we had an egg tray that we've been doing on Project X and we told everybody, "Guys, hundreds of thousands of people are watching these videos. We're not doing this to make money. We're pretty sure that this is going to get saturated eventually, just like garlic press or whatever. But don't copy what we're doing. Yesterday, I'm looking on, I want to show this you, I'm looking on Amazon and our coffin shelf just came back into stock because it had sold out actually because it was selling so well. And then let me see if I can turn this around and show it to you here, but take a look at the sponsored… It's not turning around this monitor. But anyway, right here, there's $104 coffin shelf that's there. They basically followed the entire Project X, and they're obviously doing a PPC test. They don't even have tons of stock. But guys, when you see, it's not that it's bad information what's on Project X, but like we said, when you see something in Freedom Ticket when you see me doing a training video, it's exactly like Kevin said, "If you guys are just copying these things exactly, you're not going to be successful because there's going to be other people doing the same thing." It's meant to show you just one of the ways, but you've got to be able to do your own thing and not just do this cookie-cutter stuff because if everybody's doing the same thing, well obviously, everybody's going to be successful.
Kevin King: But a lot of people, you hear a lot of them, the Facebook groups and the Helium 10 group and other groups, "Oh, Amazon's too saturated" or "I can't find a product" or whatever. That's just because you're not doing it right. I think the opportunities on Amazon right now are better than they've ever been. In fact, I was just talking two days ago to a guy who's bought four Amazon businesses. He spent millions of dollars buying four Amazon business, and we're talking to him about something we're doing with the Product Savants, another business of mine. And he was like, "Look, I love it when I see people on the Facebook group saying, "Nah, it's saturated. There are no opportunities left on Amazon. What's the next thing to make money, it's just all one big scam. I love that because I want those people to leave because the there's more for me," and I agree with him.
Kevin King: I mean, he is super bullish on it, and I'm super bullish on it too. And is it easy or is it a get rich quick like it used to be? Absolutely not. But the power of what Amazon can do and the lives it can transform, and most people that are younger have no clue how good they have it to just be able to be in front of 100 million people instantly. You used to have to claw and scratch and everything to get in front of 100,000 people, and now it's amazing what you can do.
Bradley Sutton: Yeah, absolutely. Now, you mentioned Product Savants, correct me if I'm wrong. I know it hasn't been released yet. But like since you've got such a background in product selection and you know how to pick them, and then Steve Simonson has such a background in like being able to source the products, you guys are joining forces, actually finding products and arranging for them for somebody to start. And then somebody just buys that opportunity kind of from you and then they launch it right. Explain it better than me.
Kevin King: Yeah. Some of you may have heard of Steve Simonson. This guy's been around the block a few times; brings in hundreds of containers a year through his several businesses; super smart guy; really good, likes to give back to entrepreneurs, but he's got a whole team over in China of people that he's been using for years that do sourcing and they really know their stuff.
Kevin King: And I'm really good at using the tools like Helium 10 and instinct and intuition and finding great opportunities. And as I'm looking for products for my other businesses, sometimes I'll find something like, "This is an awesome opportunity. It just doesn't fit into my brand, but someone should do this. I don't have the time or the money to do it, but someone should do it." We're taking those products, I spin them over to him, he uses his team to source them, and then we go, and we will actually say, "Look, we've got a product for you. It's already been sourced." Those are two of the big pain points. Product selection and sourcing are two huge pain points for a lot of people. And that's where they get hung up. We'll say, "Here's the product. We don't tell you what it is." We'll say, "This product is in the let's say home and garden category. And this product can do $100,000 a month potentially if it's got 72 different keywords. And here's the six that we think based on the research and screenshots from Helium 10," but we don't tell you what it is. And then you will turn around and you'll say, "Hey, that looks great. I want some in that category." You pay us a small upfront fee and then we get a small fee on the backside and then we provide that product to you. And then it's up to you to actually launch it. And we're not involved at that point forward. But we've taken two of the huge points off. And so we tested this at the Billion Dollar Seller Summit that you were at, and we'd had a couple of guys sign up as a beta and one of the guys launched in December and he's crushing it with the products that we're doing. Just literally crushing it. Another one just launched. And we wanted to get the bugs out of the system. And in mid-March, later this month, we're actually going to announce it to the public and make it available. It's limited and it's huge; it's a great opportunity too. In fact, we have now people that are buying Amazon businesses; some of these guys that are doing, they're coming to us and saying, "Hey we want packages from you" because they know the value in and they're putting a pretty big price tag on the value of what we can do. I think we're doing a webinar, I think March 18th, on that; it's called Product Savants, or you can go to Kevinandsteve.com. But yeah, I think it's going to help a lot of people have a much better chance of success.
Bradley Sutton: All right, now let's get into some of your strategies for 2020. You know, of course, things can change on Amazon at any time. And if you're listening to this in like 2023 and you're like, wait a minute, you can't do that on Amazon anymore. Well guys, right now it's March 2020. Whatever Kevin's about to say now is working right now, but always double-check things. What are some strategies that you think are important for sellers to do in 2020 maybe something that our audience hasn't heard about or isn't doing yet?
Kevin King: I don't know if that's something that they haven't heard about, but I think, I mean, like I said, innovation is key. I mean, I think the days of sticking your label on something that you find off Alibaba are limited and that's not the way to build a brand and you got to start innovating using companies that could develop products from scratch or really customize something. I think that's where it's moving. It's moving more towards a brand type of thing. And I think Amazon is going to become more of a pay to play type of place. You see it now with all the sponsored ads creeping and taking more and more of the real estate. I think that's going to weed out some people and you're going to have to have the margins to sustain that.
Kevin King: Then the strategies around launching, I mean, launching is still super important, and a lot of people are doing the rebate stuff right now. I'm getting mixed feelings. Some people say, "Well, Amazon says it's totally okay." Some people say, "yeah, I don't know, it's a little bit gray," you just have to make your own decision on that. But that seems to be highly effective for a lot of people. I personally am not doing that. I take a different approach with outside traffic and with optimizing my listing in a certain way, but I think that's a big trend that's happening as well. The international expansion on Amazon is huge. There're major opportunities outside. They're constantly adding new marketplaces that are huge, but as far as actual hardcore strategy, I think the thing people always ask me the number one question I get in the Freedom Ticket when I do the Q and A like Freedom Ticket extra or something, I'm going to do those Q and As. People are always like, "How do I get reviews," "What's the number one way to get reviews?" Well, there's a couple of legitimate ways. One is if your brand right, the brand registered, you can use the Vine program. Another way is you can use the earlier, you know, pay the 60 bucks. You don't have to be around registered for that and get the first five. But the number one thing is you've got to put on a damn good product. I mean, if you're putting out a good product that solves someone's problem and makes them happy, you're going to get reviews and then it's a numbers game, then it's just become, you got to sell enough, you know, one to 2%. Naturally you're going to leave a review. You can use, you know, if you want to use follow the Follow-Up tool from Helium 10 and try to bump that number up a half a point or another point or something if you want to and just got to sell.
Kevin King: And that means you got to drive outside traffic, or you got to have an audience already or you just got to sell gaming. The system I think is the wrong approach. And most people that are gaming the system out of this business within a year, it's a constant headache. And so, for reviews too, if a guy's got a thought, like the product I'm doing with the doggy bags, now there are people that have 10,000 reviews. How the heck am I going to compete against that? Well, I think, scientifically the number is about 20 to 21, it depends on who you listen to that you need for someone to actually believe your reviews. And now if the new way that Amazon's doing where you can literally have a rating without a review, I've seen that a lot more. A lot more people are getting ratings. There's a lot of ratings being an issue where people don't want to write a review, but they'll gladly get a rating. that's another reason to put out a good product that these people that in the past who might not have wanted to sit down and actually write a review, they'll go and click five stars or four stars. If they like your product and they're done with it and they're, they're happy to do that. First, they don't want to write a review. And I think that's one of the reasons you're seeing, seeing that that happened. That's what you got to do. And then the launch stuff launch is crucial. but it all boils down to product selection. I mean, the success on Amazon all starts with your product selection. If you don't pick the right product or you don't know how to differentiate or you know, there are people out there that teach how to find the opportunities where people are bad at Amazon and you go in and fill that gap.
Kevin King: You got to do things like that to succeed on Amazon. You can't just follow a cookie-cutter formula that it fits in a box and under a certain weight and it can be airfreighted over or some of the stuff that was taught in the past just doesn't work anymore.
Bradley Sutton: Yeah. Now you mentioned a couple of minutes ago about sending outside traffic to your Amazon. We all know that Amazon loves outside traffic. Like what's one of your suggested use cases or techniques of getting that outside traffic to your listing?
Kevin King: It depends on your category, but especially if you're in beauty. Pinterest is a highly underutilized thing, and I'm about to test this, but I know a couple of people that are crushing it on TikTok. If you're not familiar with TikTok, it is probably the number one video platform right now. The young people get addicted to it and just lost it in with all the crazy stuff. But I don't know exactly how to do TikTok. I'm actually going recently went to a conference where someone was speaking about, I'm anxious to implement some of those strategies because I think that's a wide-open space right now. But Pinterest is another one that a lot of people are underutilizing I think to drive outside traffic. Obviously, if you have your own house list in, for example, my counter business where I have a list of messengers who bind forever, one of the things we're going to do next year is to leverage that and drive that traffic to Amazon and go through, go to helium10.com/gems, and use some of the keyword tools and stuff there to actually rank a whole bunch of calendars besides ours and do a lot of customers who bought this, bought that and really blow that up. Those are the ways that I think are the best. I mean Facebook is still good. Lots of people still doing ManyChat. There's a number of ways but I think Pinterest and TikTok depending on your category to high-level potential, take a look at.
Bradley Sutton: All right, cool. Now before we get into this portion of the show, we call the 30-second tip, which I don't know if that's possible for Kevin to say something in 30 seconds or less, but we're going to give that a try. We're going to play doing something else here, which is the search volume game. You didn't do this the last time. Alright, Kevin guys do not have a computer in front of him. He's not going to be cheating on Helium 10 Magnet and anybody else out there listening who wants to play along, don't cheat either. How this works, Kevin, is I'm going to give you three different keyword phrases, search terms from Amazon, and I pulled them from a Helium 10 Magnet and then I'm going to give you three different search volumes and you're going to try and pick which keyword goes to what search volume.
Kevin King: What's the date range of the search?
Bradley Sutton: The last 30 days. There are only two people out of like 15 who have gotten all three, even though it's only three like everybody keeps getting this wrong because I do throw in some curveballs in there, but this one may not have a curveball, but now I've got you thinking about it. You just go with your gut on this. All right, the three keywords, and since you're from Austin, Texas, is what I think about when I think of Austin, I'm going to give you three keywords from based in order of length: barbecue gloves, but spelled BBQ gloves. All of these, when I say barbecue, I mean BBQ. Yeah, two words. No spaces, no dots. Just a space between BBQ and then gloves. BBQ grill, two words. And BBQ Rub. There are three keywords. Now the three search volumes in descending order, the most keyword here that has the most search volume is 23,000. The number two is about 10,000, 9,700 monthly search volume. The lowest one is 3000. All right? Again, the three keywords, barbecue gloves, barbecue grill, barbecue rub, which one goes to which search volume? There's 23, 10, and three.
Kevin King: Twenty-three thousand, ten thousand, and 3000 last 30 days? Okay, probably the 3000 would be the rub. The 10,000 would be the grill, and the 23,000 would be the gloves.
Bradley Sutton: All right, you got one right, which is what almost everybody does. The barbecue rub is only 3000. And this surprised me too, and this is why I picked this one. A barbecue grill is 23,000. I'm like a barbecue grill in January, February? But yeah, that's I checked it out in the Brand Analytics too just to make sure Helium 10 had it in the right order and sure enough barbecue grill is 23,000 and barbecue gloves is the 10,000.
Kevin King: Yeah, I thought about switching that because that's why I asked you the last 30 because it's Christmas time. Christmas time would flip that. Because grills are a common gift. It's still maybe some residuals from their Superbowl. Yes. Superbowl. I forgot about Superbowl. That's probably the reason why there's that.
Bradley Sutton: Yup. Yup. I guarantee in the middle of April or something, the barbecue grill is not going to have 23,000 searches though they have it. Again, the reason why we play that game guys is to make everybody know or let everybody know that we might be experts on something. We might know how we would search, but it's not necessarily what the majority of how majority of people search. Always do the research too and look at the data either from Helium 10; you've got brand analytics from Amazon, and make your decisions based on that, not your own personal preferences. And another thing, that just illustrates what we were just talking about. The seasonality. You're like, well why the heck would a grill be way higher than gloves? It would be the Superbowl. if you think about that in your marketing in your planning you can take that to your advantage. Now we've talked about how much education you do either speaking at events or are we talking about the Freedom Ticket program that you helped us. And then you mentioned briefly the Helium 10 Elite.
Bradley Sutton: Helium 10 Elite is the biggest plan or the most expensive plan with Helium 10. And it's for the people who really want a next-level their education and what you do each month is you bring on different influencers and different experts on different fields to do a virtual workshop with the Elite members. What is not going to details, but who are some of the ones you've had recently or that you have planned upcoming and like the topics that you've gone over or are going to go over?
Kevin King: Yeah, I mean the topics that we cover in there, I mean we have someone that's done a detailed ManyChat. How does a detailed manage chat flows? We have someone that's talked about the whole accounting side, you know, some of it's boring kind of stuff. It's not always the sexiest, sensational, you know, latest hat kind of stuff and stuff that you need to know. We've had someone that's really shown you how to do inventory forecasting really good. We've had people that have come on and showed you how to really optimize your listing. We've had people come on that show. Here's what the latest tricks and stuff some of the people are using out there and how to combat them. We've had people talk about sourcing tricks. I mean it's a wide range. I mean everything from accounting issues to legal issues to how to sell your business and get the maximum value. For example, I mean a lot of people don't realize when they're selling their business that if you buy Helium 10 Elite and you're paying for that, or you go to a conference at the Billion Dollar Seller Summit or you go to SellerCon and one of these or Prosper, these other shows, actually that money gets added back every month. We typically have three speakers that come on speak for 45 minutes to an hour, do a little Q and A and then I always wrap it up at the end with a little thing called the seven hacks, which are short little snippets of a, not always hacks, but short little cool things that are out there that you might want to take a look at.
Bradley Sutton: We're going to get into your TST 30-second hack instead of the 30-second second tip; we can call it that. If you guys want more information on how to sign up for Elite, just go to helium10.com/elite. One more thing before we get into the hack. You know, a lot of people have always asked us that Helium 10 and of course ask you like, "Oh man, do you guys do consult or are there any way I can pick your brain or ask you questions?" And me personally, I just have zero bandwidth, you know, to be able to do that. I wish I could, but I can. But in the past, we've told people, "Hey, yeah, you know, Kevin, he still does consulting, but he gets like a thousand to $3,000 an hour sometimes for his consulting," but now there's a different option where people can directly ask you questions live a couple times a month.
Kevin King: It's three times.
Bradley Sutton: Oh, my goodness, we're generous! Three times a month. Real quick, this is something that we just launched. How can people actually pick your brain three times a month?
Kevin King: We know, like we said earlier, Freedom Ticket is now included in any Helium 10 plans. if you haven't checked out Freedom Ticket, take a go and then as a button that you hit, and it'll automatically be added to you if your Helium 10 subscriber. And then there's an option that we just launched in January of this year called Freedom Ticket extra. That is typically every Monday, I do a two-hour live Q and A call. It's directly with me. It's not with a coach or with an assistant or something, it's directly with me. It's only for the Freedom Ticket students. And it actually gives you access to ask whatever question you want regarding Amazon to me. And I answer it live in real-time and it's also recorded. If you're not able to make it live, you can listen to the replay.
Kevin King: We have some people in there that are avid question-askers and they'll ask a lot of questions. Other people might just sit back and listen, but no question goes unanswered. It's not like I cherry-pick the questions and like, "Oh, I'm going to answer this one." Not like that guys. Everybody's questioning gets answered. And then we do a special training every month to where I bring in an expert that that talks in detail on. It could be on setting up a PPC campaign or how to analyze it or setting up a ManyChat flow or how to do your books properly. and your accounting or whatever it may be. A is a little bit more detailed than what we cover in the Freedom Ticket. yeah, I don't do much consulting anymore. when I do it, I charge more than a thousand dollars an hour or over $10,000 a day.
Kevin King: But I try to limit that cause it's not really scalable versus building a new company with an eco-friendly company is scalable and I can make a lot more money three years from now than if I just keep doing consulting. And but that's a great way to actually be able to talk to me. And I enjoy doing those. I really like helping people and answering the questions. I don't know every single answer, but I know a few and I do my best and people seem to really enjoy it.
Bradley Sutton: If you guys want to find out more information on how you can get on those live calls, just go to helium10.com/FTX, helium10.com/FTX. And that's an exclusively for Helium 10 members. All right, now we've come to the part of the show that we call the TST or the TST 30-second tip. Can Kevin keep a reply under 30 seconds? That'll be groundbreaking right now if this happens. I'm going to put you on a timer, Kevin, ready when you are. All right, you got that timer ready. Ready, set, go.
Kevin King: All right, a lot of people you probably know that badges can make huge differential bestseller badges or best new release or those big orange badges that show up. How would you like to get a best-seller badge on your listing, even if the listing is, say, a year old or two years old? Well, here's a little trick that works as of right now, it might quit working as soon as this podcast has gone out because a lot of people are, thousands of people are hearing it. Go in and change your release date to one day before today's date. Whatever today's date is, change it from one day before today's date and then run an outside traffic campaign to your listing from ManyChat or from social or from your own email list to spike the sales a little bit or do a rebate or whatever you want to do and watch and see what happens.
Bradley Sutton: All right. That was like an FTS 40-second tip, but that's all right. It was pretty good. That's still the most succinct answer you've given but we never complained about it because you just dropped gold nuggets nonstop. We definitely love to hear it. Hopefully, nobody here is doing what you said you do sometimes and fast-forwarding because the speaker, I don't like it. I think everybody listens to you at 1.0 speed on this one. But anyways, Kevin, it's great to have you in the office and to hear about all the things you have planned for 2020. Come March 2021, let's touch base again on this podcast. I'd love to get an update on the calendars and how you're scaling that out. But anyway, the best of luck to you for the rest of the year.
Kevin King: I appreciate it, man.
Bradley Sutton: Quick note guys, don't forget that regardless where you are listening to this podcast, whether it's on your iPhone or on Stitcher, on Spotify, that you hit the subscribe button that you can be notified every time we drop a new episode.