Amazon Weekly News 10/15: Prime Day 2020 Goes LIVE, YouTube E-Commerce Rumors, & More
This Prime Day promises to be the biggest yet. A new report from Bloomberg reveals Google's plans on making YouTube "A Major Shopping Destination" for e-Commerce. This and more in this week's top stories.
Originally published on: October 16, 2020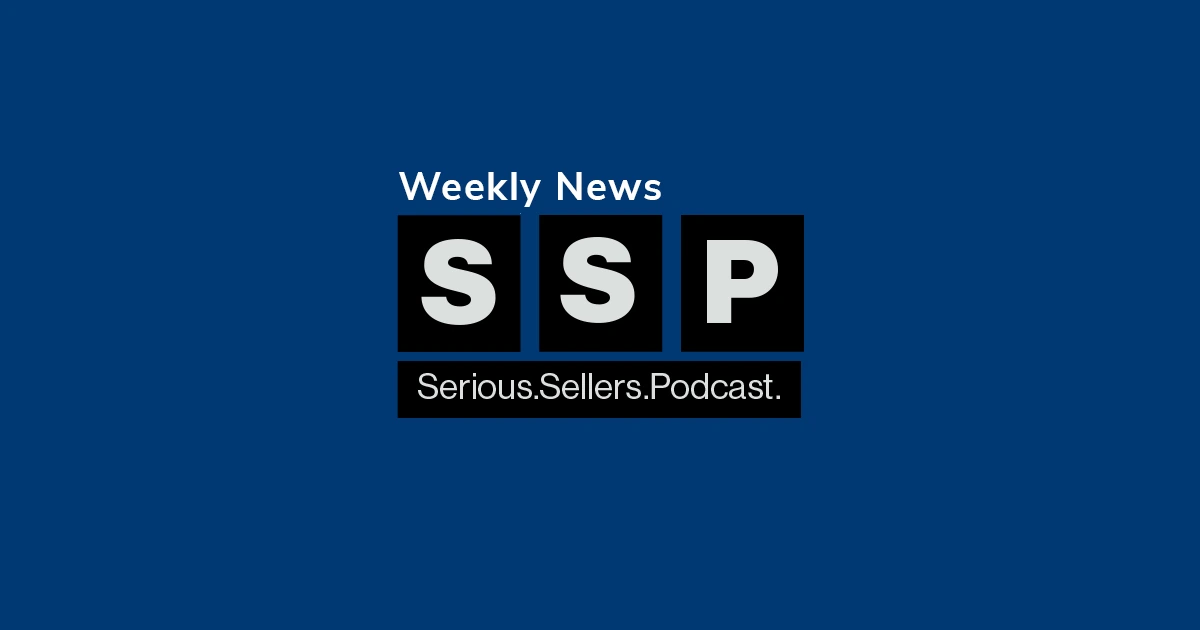 Big news this week as it was Prime Day 2020! Although Amazon does not release exact sales information, Digital Commerce 360 estimates that sales, "Will exceed $9.70 billion this year." That's a 36% to 42% increase from last year's Prime Day's estimated $7.16 billion in sales July 2019. 
A new episode of the Serious Sellers Podcast explores how to expand your online business to newegg.com, an e-commerce platform that in the past specialized in electronics, but that is now branching out to other categories. The new episode drops on Saturday, so look for it then.
A new report from Bloomberg states that "Google Plans to Make YouTube a Major Shopping Destination." They hope to turn all their unboxing videos, reviews, and tutorials into a vast sales catalog to get people to check out on YouTube. They are also figuring out how to integrate Shopify into YouTube. However, all of this is still in a testing phase according to a YouTube Representative.
Amazon Advertising announced that you can now personalize your Sponsored Display Product Targeting Ad Creatives with customer headlines and brand logos. If you are running any deals such as lightning deals on your product, and you happen to be running a sponsored brand ad on that product, as of last week, these sponsored brand ads will now feature the deal messaging and badges without having to create deal-specific headlines or campaigns. 
Also, one last reminder that Amazon has an extended holiday return policy.  This means that most orders shipped between October 1st and December 31st will be eligible for return all the way through January 31st. This is for both FBA and Fulfilled By Merchant orders.  The specific rules might vary by category, so make sure to check the Returns Help Page in Seller Central to find out more information.
Finally, do you want to join the Helium 10 Weekly News Team? The news team of anchors is made up from Helium 10 employees. We're currently hiring for our California Office, so go to Helium10.com/careers/ to learn more.