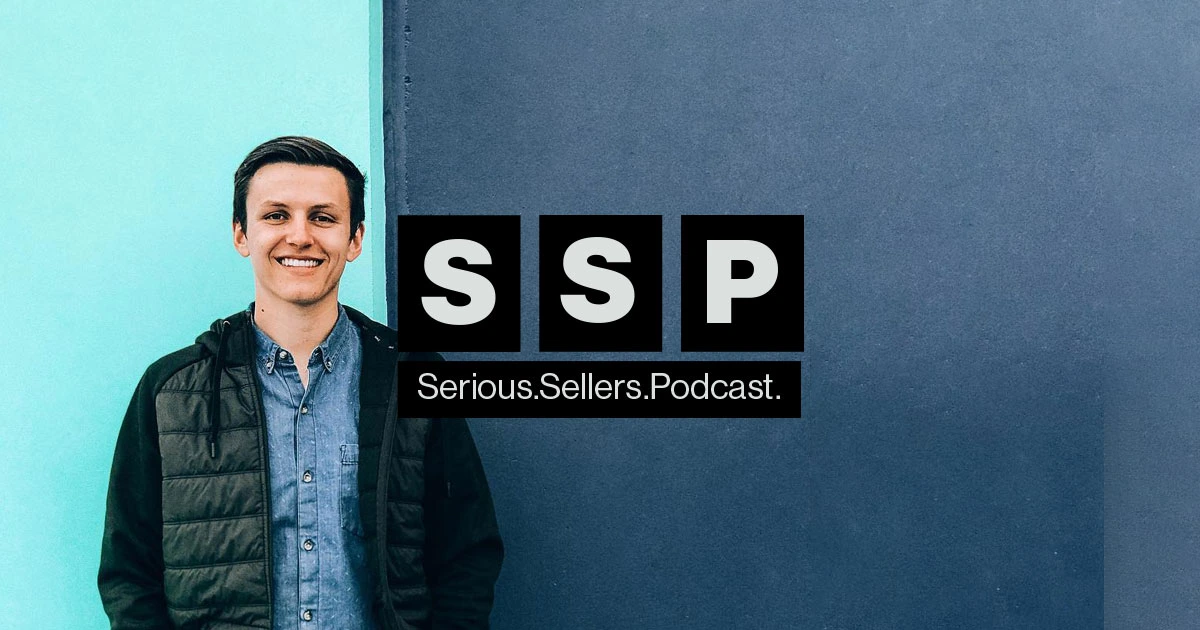 Episode 89 – Micro-Launches are the Secret to this Amazon eCommerce Seller's Success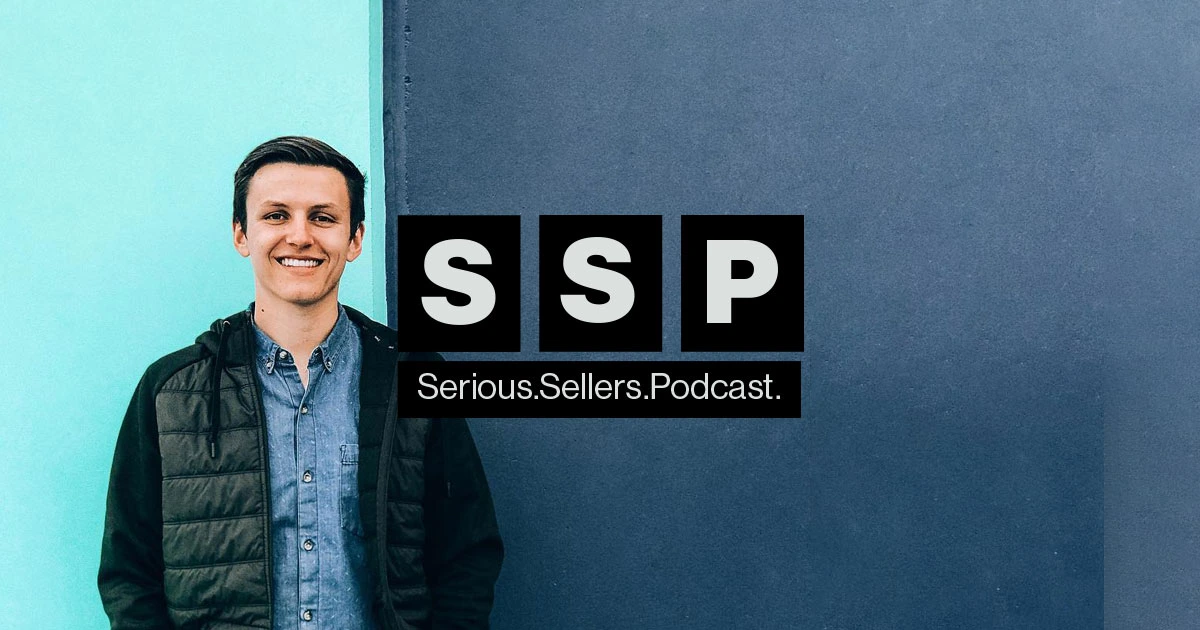 How do you feel about spending the day carrying concrete? Or, how about dealing with angry clients because your subcontractors haven't even started a job that you've already promised would be done by now?
Not great, right?
But if your business is general contracting, that's what it's going to look like.
Today's guest had just told his parents that he'd left school to jump into the construction business with the intention of later taking over for his father.
To his parents, his deciding to now quit the construction business in order to sell on Amazon must have sounded a lot like strike two.
But, as you'll soon hear from Trevin Peterson, our guest today on this episode of the Serious Sellers Podcast with Helium 10's Director of Training and Customer Success, Bradley Sutton, there wasn't going to be a strike three.
Because Trevin hit the third pitch right over the center field wall.
Success is contagious.
Unfortunately, so is failure.
Spoiler alert; Trevin might be a 7-figure Amazon seller now, but he started off his Amazon eCommerce journey with 5 straight failures.
OK, failures might be an exaggeration. It was more like 5 different ways not to succeed with a product launch on Amazon.
Trevin went to high school in Utah, then after a year in Spain went back to college to study business. As I said in the intro, his intention was to take over for his father and run his general construction business.
At the time it didn't seem to make sense to him that he was racking up college tuition expenses when the endgame was simply to take over the family business. So, he quit school.
Then, after a particularly hellish first week on the job with his father, and after imagining that being his reality for the next 40 years; he quit that too.
Another little correction, and a glimpse of why later on, he was so successful with Amazon.
He says that he "Knew he couldn't just quit just like that," he "needed time and money to come up with the next plan." So, he kept at it for another 9 months then made the move to Amazon full time.
During the 9-month period that he was still working full-time, he was also experimenting with drop shipping and selling on Shopify.
A forgettable experience with multi-level marketing followed.
But let's get back to the different ways that Trevin didn't succeed in his product launches.
His first Amazon product was a hit, but it was also protected by a patent, so his success was short-lived. The good news was that his first thought was, "Hey, this stuff works!"
Even with the patent problem, he could see a faint light at the end of the tunnel.
Up next was a product later ruled by Amazon to be included in a restricted category.
Then there was a cell-phone car mount that required crazily high PPC costs to get any traction whatsoever.
Trevin says that these experiences taught him how to scale his launches in order to try multiple products with a limited budget.
Now, he credits his skill with trademarks and Amazon's Lightning Deals as part of what has helped him find organic success with Amazon's algorithm.
Let's fast forward to the present.
Now, he's driving his dream car and with a popular YouTube channel and a well-received Amazon online course, he's become an influencer in the eCommerce world.
Listen today and find out how Trevin was able to connect the dots and find success on Amazon.
In episode 89 of the Serious Sellers Podcast Bradley and Trevin discuss:
01:54 – Trevin's Origin Story
04:45 – The 4 Hour Work Week Book Cancels Another 40 Hour Week Worker
06:33 – An FBA Selling Friend Comes to Him with an Idea
08:20 – "Hey, This Actually Works!"
11:25 – How he Kept the Faith after a Few Difficult Launches
14:29 – His Blankets were a Big Win (With a Lesson)
15:30 – Launching on a Budget
16:40 – Now It's Time to Make a YouTube Channel
18:30 – With 300K after 2018, this Year He's on Pace for 950K
20:13 – Trademarks and Lightning Deals Allow Him to Scale
21:36 – Lightning Deal's Numbers Help His Launches to Stick
23:33 – Newer Influencers have a More Engaged Audience
26:54 – The First Year with His YouTube Channel was All About the Grind
29:47 – A $50 Amazon Course Started His Amazon Education Outreach
34:27 – Trevin's 30 – Second Tip
36:25 – How to Contact Trevin
Enjoy this episode? Be sure to check out our previous episodes for even more content to propel you to Amazon FBA Seller success! And don't forget to "Like" our Facebook page and subscribe to the podcast on iTunes, Google Play or wherever you listen to our podcast.
Want to absolutely start crushing it on Amazon? Here are few carefully curated resources to get you started:
Achieve More Results in Less Time
Accelerate the Growth of Your Business, Brand or Agency
Maximize your results and drive success faster with Helium 10's full suite of Amazon and Walmart solutions.