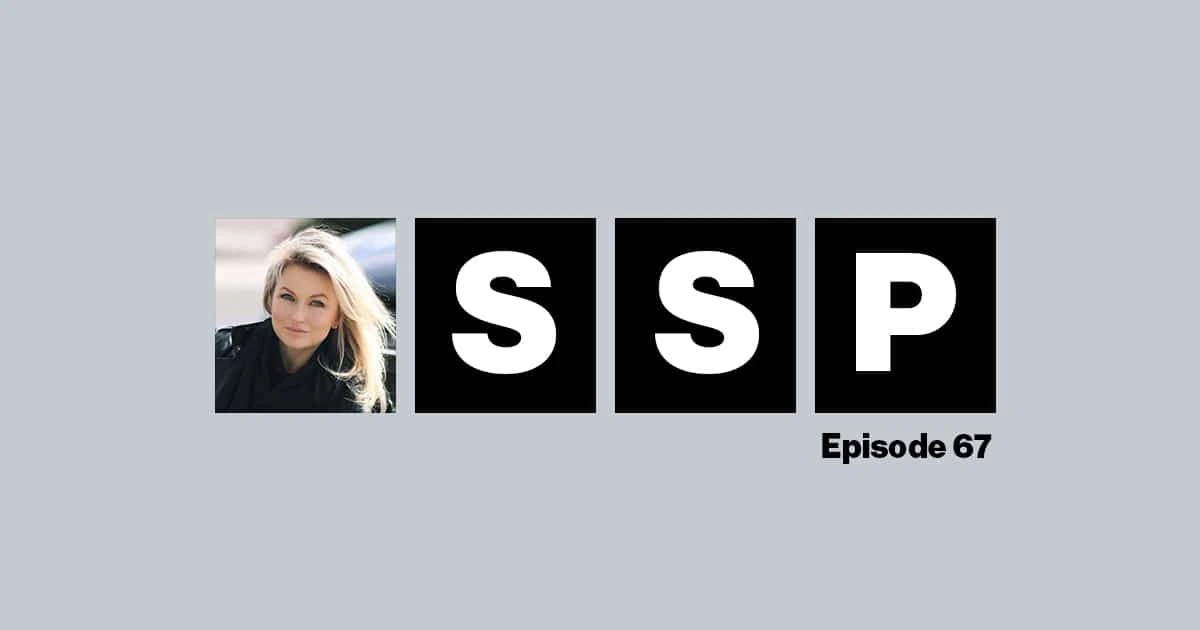 Episode 67 – A Carnival Cruise Brings an Amazon Business Model Expert to America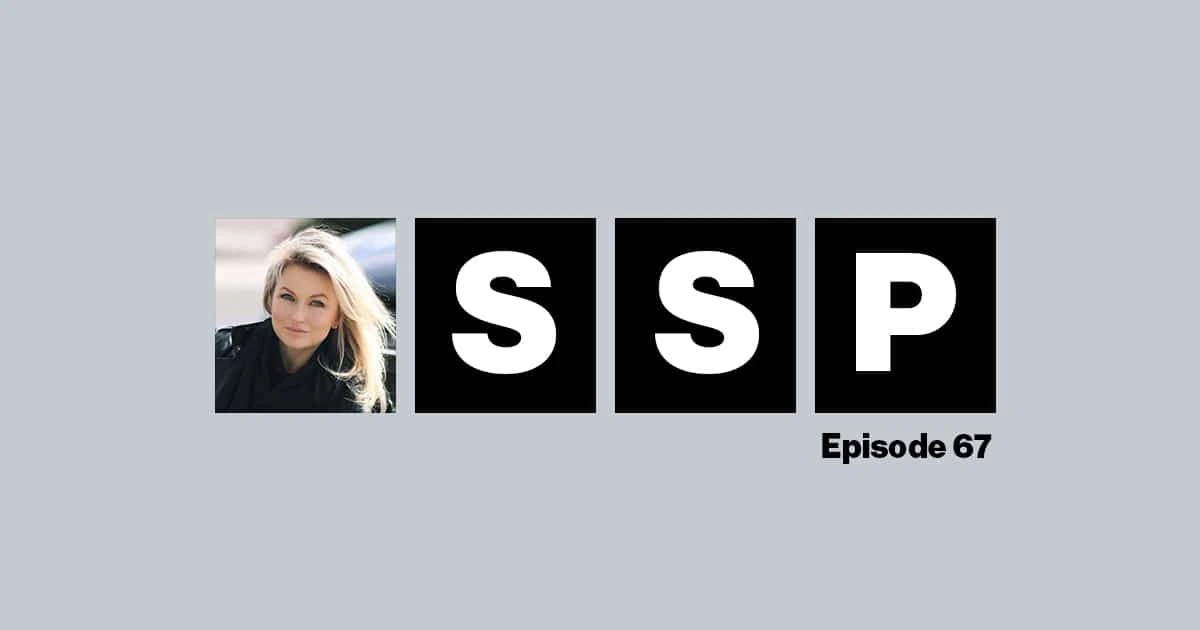 Business is the same all over the world.
The basic core principles that help create success in one market will probably work in another, regardless of the more granular differences.
When we take it a step further and consider Amazon's private label model, we are left with an eCommerce platform that encourages unlimited levels of success by literally anyone, anywhere.
On today's episode of the Serious Sellers Podcast, Helium 10's Director of Training and Customer Success, Bradley Sutton speaks with someone who has an intimate understanding of how it feels to be able to take these basic business skills and put them to use on the world's most effective selling platform.
Krystsina Uradzimskaya came to the United States on a Carnival Cruise line, working her way across the Atlantic Ocean. After spending a number of years employed at a medical supply company and helping them set up their online eCommerce sales program, she saw that it was very possibly her personal ticket to real financial independence.
She gained enormous confidence from creating almost immediate sales trajectory for the company that had originally hired her, with net revenues reaching 140,000 a month within four weeks of her initial eCommerce initiatives.
Two years later, and using the same techniques, she started Terramed, her own company.
Once again, business is business, and Krystsina knew that in order to grow and scale her young company, she was going to need an influx of cash.
Fortunately, Amazon's business model offers many different ways to create a ready stream of it.
Krystsina got busy selling using wholesale, arbitrage, as well as liquidation, she was able to establish a war-chest full of cash that helped her transition full-time to private label.
Concentrating her efforts in one direction was a relief and as she says herself, "When the private label machine is working well, it just gets easier."
Now, she is enjoying the process of developing products for Terramed, working in a field in which she has a very specific heartfelt experience base.
But, how does she identify great product opportunities?
As she tells it, she's constantly researching and mining other company's reviews, looking for similar trending likes, complaints, and above all, the reasons why customers are returning their products.
She uses ManyChat, and other retargeting platforms, YouTube videos, and social media as well as a stable of influencers to help her establish initial sales traction.
That, along with her brand's ability to hit the ground running, has allowed Terramed to become a 7-figure Amazon seller from just five original products.
All this talk about business is to miss a crucial part of the reason why Krystsina loves Amazon's private-label business model.
It allows her to live her life, travel AND make money.
Sounds pretty good to me.
Listen in to hear a few more tips from both Krystsina and Bradley, on today's episode.
In episode 67 of the Serious Sellers Podcast Bradley and Krystsina discuss:
01:42 – From Carnival Cruises to Selling on Amazon
04:48 – Starting her Company, Terramed
06:25 – Using Multiple Advertising Channels
07:38 – Big Brands but Big Expenses
08:40 – Developing Her Own Products
10:58 – Tuning the Private Label Machine for Optimum Performance
13:17 – Identifying Product Opportunities
16:53 – How Did She Develop Her Launch Strategy?
18:54 – In 2019 it's All About ManyChat and Retargeting
19:59 – Finding Her Ideal Influencers
21:36 – Returns on Investments
25:18 – Showing Value to Her Customers
26:22 – Reaching Out with Personal Touches
28:30 – A Quick Helium 10 Training Session from Bradley
31:58 – How to Contact Krystsina
Enjoy this episode? Be sure to check out our previous episodes for even more content to propel you to Amazon FBA Seller success! And don't forget to "Like" our Facebook page and subscribe to the podcast on iTunes, Google Play or wherever you listen to our podcast.
Want to absolutely start crushing it on Amazon? Here are few carefully curated resources to get you started:
Transcript
Bradley Sutton: Today, we'll learn the secret behind what works in building a private label business from someone who's been doing it over 10 years. We'll also learn what the Amazon business model provides the most freedom and lifestyle choices.
Bradley Sutton: Hello, everybody and welcome to the Serious Sellers Podcast by Helium 10. I'm your host, Bradley Sutton, and this is the show that is a completely unscripted and unrehearsed organic conversation about serious strategies for serious sellers of any level in the eCommerce world. I have another in-studio guest from here locally in San Diego: Krystsina. Krystsina, how's it going? Welcome!
Krystsina Uradzimskaya: Everything's good. Thank you so much for inviting me over here, and I'm happy to be here.
Bradley Sutton: What do you think of that drive? I have to do it every day from San Diego to the office here.
Krystsina Uradzimskaya: I thought it was going to be like 35-40 minutes, but it was actually like one hour, 20 minutes.
Bradley Sutton: Yes, it's kind of far. That shows you how much I love working here at Helium 10, right? All right, but enough about me. Let's talk a little bit about you. I know very little. I know you are currently selling on Amazon. That's why I met you at the Helium 10 social event. I'm assuming you're a Helium 10 user, and that's how you found out about the social. And then, now, we met, and I'm like, "Hey, I'd love to hear your story because I love it. I love highlighting true-to-life stories." A lot of people, we like hearing the stories of eight-figure sellers, nine figures. that's great; we can learn a lot. But for most of us, I think we can relate to somebody who started from zero on Amazon as well as on their journey. take us back, first of all, where were you born?
Krystsina Uradzimskaya: In Belarus.
Bradley Sutton: Belarus. Okay. then, when did you come to the US?
Krystsina Uradzimskaya: I came to the US 12 years ago after I graduated from university, and I got a work visa to work for Carnival.
Bradley Sutton: Cruises?
Krystsina Uradzimskaya: Yes, Carnival Cruises. I came over here; I worked for carnival cruises, and I then I started to work for some medical supply store as a data entry specialist. And for that company, I set up the first time they started to sell online, and I set up the Amazon store online.
Bradley Sutton: Wait, what year are we talking about now?
Krystsina Uradzimskaya: We are talking about 11 years ago.
Bradley Sutton: Wow. That's the beginning of Amazon.
Krystsina Uradzimskaya: Yeah. It was just the beginning. I remember that very first meeting that Amazon did in Seattle, and the FBA just started. But looking at the perspective from the seller side, if you tell them right now, "I'm selling them on Amazon," everybody's like, "Yeah, that's so cool. Tell me about it. How it is." 10 years ago, it was like "Oh, that girl, she sells some stuff on eBay" like they didn't know Amazon and eBay. It was like, "Yeah, they're not serious, nothing professional."
Bradley Sutton: Okay. Was this here in California?
Krystsina Uradzimskaya: Yes. San Diego, California.
Bradley Sutton: Okay. Then, you started selling the products on Amazon. Where they also selling on a website or is it just in person at their clinic?
Krystsina Uradzimskaya: It was a medical supply store; they basically were billing insurances so that the people are getting products through the insurances, but they had a huge stock and it was amazing. Within like three, four weeks, the revenue was close to $70,000.
Bradley Sutton: $70,000 a what?
Krystsina Uradzimskaya: For two weeks
Bradley Sutton: In two weeks. Wow. And this was more than 10 years ago.
Krystsina Uradzimskaya: More than 10 years ago. Yeah. We've been selling a lot. I used to work with many vendors. From that point, I started to learn the industry, the medical supplies industry, and medical products. How would they regulate it? What do we have here? And then, of course, Amazon changed it a lot. But the concept that the people buy lots of medical supplies online, they like don't want to go to CVS. Sometimes even my compression stockings. Insurances are billable. They can bill them through their insurance, but they just find it easier to go on Amazon and buy a pair of stockings or whatever a doctor prescribes on Amazon and get it within two days, like second-day delivery.
Bradley Sutton: Back then though, none of these were your products. You are working for a company or just an employee at a company and you're like, "Hey, let me help you get set up on Amazon." How long were you doing that kind of thing?
Krystsina Uradzimskaya: Yes. It was for two years. And then, I found the guy with whom we started Terramed. He was much older than me and he was from San Francisco. Basically, Terramed was based in San Diego, but the other partner was in San Francisco, so it was really hard, but we made it work. This August, I bought out my partner.
Bradley Sutton: You were doing this for a couple of years, but then you actually started your own business kind of separate from that original?
Krystsina Uradzimskaya: Yeah, yeah, yeah. Between those, I tried retail arbitrage; I tried liquidation; I tried many models all with Amazon. But I came to the conclusion that the private label is the only one, and you have to invest your time, money and all the effort into the private label and do something that you really like, and you enjoy doing.
Bradley Sutton: I guess we're talking like eight years ago maybe after you left the other company?
Krystsina Uradzimskaya: Yeah.
Bradley Sutton: Okay. Then in these last eight years, I know you said you started your own or you bought out your partner, you were doing the arbitrage and different things throughout this whole time or did you have other jobs for the last eight years?
Krystsina Uradzimskaya: It's been all Amazon. I am a full-time Amazon-like eight years ago, eight, nine years ago. Terramed started eight years ago, but in every private label model, you need to have the cashflow. To generate the cash flow we have, I had to look for the other options. That's why we've been doing wholesale, retail arbitrage, and some liquidation.
Bradley Sutton: For those models, maybe in the best year, how much were you generating just in revenue, but using the mixture of the arbitrage, liquidation, and wholesale?
Krystsina Uradzimskaya: There were some crazy years. I remember the best ones, looking at that right now, it's probably 2015, 2016. There was probably no limitation on fulfillment centers. We've been doing lots of really big things like comforters, evening dresses, the fluffy ones. It was probably around $2.2 million.
Bradley Sutton: Okay. For that model though, what were your profit margins, because it's usually less in arbitrage and wholesale overall, right?
Krystsina Uradzimskaya: Yes. Just to make it clear, in private label right now in Terramed, we buy something for, let's say, $5 or $6, we sell that for $30, $35. But yeah, we needed to promote, advertise, and PPC and stuff like that. When you're doing well-known brands, you don't have to spend money on advertising stuff, but, of course, your profit margin is not that big as there is competition and everything, so you can buy stuff for $15 and sell it for $30. That's normally what it is.
Bradley Sutton: In those days, to run $2 million business in that model, how many employees did it take?
Krystsina Uradzimskaya: It was around three or four full time and around 10 part time, but they were rotating all the time.
Bradley Sutton: Do you have a warehouse or something?
Krystsina Uradzimskaya: Yeah. I used to have a big one, but right now, I don't have the big one, because everything goes directly to Amazon.
Bradley Sutton: So, throughout all these years though, the last eight years, you were doing the arbitrage and the wholesale, et cetera, but were you also developing a private label brand at the same time?
Krystsina Uradzimskaya: Yes. I was implementing new techniques and designs. When we talk about my product, that was a long time ago. The history of the compression hose and the benefit of the compression hosiery was a long, long time ago. It's many, many years, but the recent hundred years, the designs have never changed. They say, "compression hose," you'll always look at some type of the granny-style, Brown base stocking that is not comfortable. Ladies don't like it. I am a female. We developed a new concept of that. It's feminine, it's really fashionable. It looks like yoga pants. You would never say that it's compression hose or stockings. For the guys, I got you some, you can see it says cotton—it's organic cotton. You would never again say that this is the compression hosiery, so you can wear it with regular dress socks. It was five products during that time. I personally developed designs, so I had to go to the factory to see the material, see the yarn, see the combination, what we add to make it more elastic, to make it softer to the skin, so it wouldn't be as see-through. That was a long road.
Bradley Sutton: Yeah. Okay. Well, that's interesting. Then you were using the arbitrage and wholesale model to kind of get cashflow so that you can invest in the private label. Then, did you stop the other things because now you felt comfortable with what your private label was generating? Or is it because the other models got kind of more difficult to do, like with arbitrage, sometimes people have to deal with counterfeit or copyright claims or something. What made you just go 100% to private label?
Krystsina Uradzimskaya: Just to be honest with you, everybody's asking me that question, and when asked, I say yes. People can do that. It still brings money. Of course, back in 2015, 2016, it was a different story. Selling everything, and the profit margins were much higher than now. But first, yes, this is the infringement rights, then it's a counterfeit claim and then, all in all, it's much more work. When the machine, that's called private label started, it's just getting easier. The machine is working, you know the process, you're just doing the little bit there and you are just improving it. While doing retail arbitrage, wholesale, stuff like that. You always have to work. You always are on the go.
Krystsina Uradzimskaya: We all need a life. We cannot work 12, 14 hours a day. It's just insane. I've been there and I know that. A private label is the deal model that allows me to live my life. I travel and at the same time make money because I understand already the process of how it works and what my customers like. I've heard the voices of the people who need my product, what exactly is wrong? A few times, each product went through modernization and through implementing new features, new yarn was added, different stuff went through with the products. But I cannot even say they're perfect right now. I look for an example and say "We can do this. This could be stronger. We can reinforce the toe. We can reinforce the arch.
Bradley Sutton: How many products, I mean in the last six years or so, have you been developing for the Terramed brand? How many different products, not SKUs because obviously there's different sizes and things like that, but how many different actual products have you developed and then how many are you still selling of those?
Krystsina Uradzimskaya: Oh my God.
Krystsina Uradzimskaya: I developed, myself, five products, and they all are one of the top sellers. Of course, on all, organically on the first two lines. The first five probably.
Bradley Sutton: And are you still selling all of those five products or did you discontinue?
Krystsina Uradzimskaya: Yes.
Bradley Sutton: You haven't had to discontinue?
Krystsina Uradzimskaya: Only one product I had to discontinue because I got someone from China who carbon copied. And of course, I was selling for $28. They've been selling for $12. There was no room, no way I could compete with that.
Bradley Sutton: How do you choose these five products? I know you talked about the compression hosiery here, and it came from a place of personal knowledge, like you knew as a female maybe what the market was lacking. Maybe the designs were not very attractive to women and you thought about, "Hey, how would I make this better, more attractive to me?" And you were able to use that expertise to come out with a product and it resonated well. Was that the kind of process for the other products? How do you come up with ideas about what new product to launch?
Krystsina Uradzimskaya: Normally, I get lots of knowledge from the reviews. I tell you honestly, I read and monitor reviews, what people write, always monitor the reason that they're returning. It gives me the idea, "Okay, this one lacks elasticity. This one is bad." Then, I always monitor and read my competitor reviews of all the similar products, and that gives me the opportunity to just say, "Okay, we need this product. We have one legging and then, all of a sudden, I realized that everybody has just plain leggings. The leggings for plus-size models, plus-size girls, we need to put more compression in the upper body, so the silhouette will be slimmer, and it will define the body. It will look much better. And the girls like that.
Bradley Sutton: Maybe you saw some reviews about some regular ones and people who were plus size were complaining about that., and so you're like, "Wait a minute, I can actually do that."
Krystsina Uradzimskaya: Yeah. So, we did this elastic panel, and everybody loved it. Also, some people, they don't really like to wear underwear with those, and so on some of our products, we have built-in underwear, so they can wear them all together. And there are new features always coming in. You have to be always looking at the market, what's new, and this and that. You have to be comparing, see what you can change in the current model. It's all about the research. In the private label, you cannot just create a product and stick to it for the next 10 years. You have to change it a little bit, modify it according to the customer's current needs.
Bradley Sutton: Okay. Now, you've got these five main products that you're working on or that you're currently selling. And approximately how much does that generate for you yearly? What are you projected maybe this year in 2019 to sell?
Krystsina Uradzimskaya: In the last two years, we did our around 1.2, 1.5. It was less of course than previous years.
Bradley Sutton: But still, the five products are generating over $1 million is generating.
Krystsina Uradzimskaya: Yeah.
Bradley Sutton: Wow. That's really cool. When's the last time you launched a new one?
Krystsina Uradzimskaya: I keep launching new products. Right now, it's nursing bras. It's a brand-new thing, and it's just coming—the nursing bras—and I've been working on it for six months, honestly. I kept changing. I went there; I'll look at those. It was China and then Taiwan. I was deciding where are we going to do them. What are we going to use? We're going to use bamboo. If we're going to use silk if we're going to going to use a little bit of cashmere, so stuff like that. That's difficult to launch a new product in the medical field. It's really difficult. So, six months it took me and we're launching on August 28.
Bradley Sutton: Okay, so it's about to be launched. What is your launch strategy like? How do you launch? I mean, I'm assuming that is under the same brand, right? Do you market to your existing customers in any way or how do you launch a new one? Everybody has a different way. I'm just curious.
Krystsina Uradzimskaya: There are white techniques, black techniques. We all are humans, so there are some techniques on how to launch new products, how to get to the first reviews.
Bradley Sutton: What are some white techniques? We don't talk about black hat things here. What is that white technique? Exactly what you said. That's an excellent point to start: reviews. That is the biggest thing that a lot of people are concerned about, especially since Amazon is so like… That's one of the reasons why we don't talk too much about the black hat. You know, I've had people talk about black hat strategies here, but from the viewpoint of understanding what is happening out there so they can protect themselves. But black hat strategies for reviews is very difficult because Amazon is so picky. It's too much of a risk. What in your opinion here in 2019 is the best kind of white hat strategy of how you can get initial reviews for a newer product? Do you use the early reviewer program at all?
Krystsina Uradzimskaya: Yeah, of course.
Bradley Sutton: Okay. How many does that get for you usually?
Krystsina Uradzimskaya: One of the products I launched where I did this, the bill was $160 I think until I got the first review, and it was negative.
Bradley Sutton: Oh, you paid money and it was negative.
Krystsina Uradzimskaya: Yeah, yeah. It does happen. But it's okay. It's like in our life, sometimes you have something bad and then all of a sudden, all of the good things come, so it was fine. That happens. Chatbots, it's considered to be a great technique.
Bradley Sutton: That's kind of white. I mean, as long as you're not incentivizing like, "Hey, I'm going to give you free leggings if you leave me review for my nursing bra."
Krystsina Uradzimskaya: Yeah. 2019, it's all about ManyChat. Then, of course, it's retargeting. Then it's doing more, I would say social media and Instagram.
Bradley Sutton: Do you have a big social media presence for your brand?
Krystsina Uradzimskaya: No, we are just working on that. I know how important the videos are right now. We started three or four months ago actually doing all the videos together, looking for the right models, and then, by September 15 – September 20, we have new videos coming.
Bradley Sutton: Is this going to be for YouTube or your website?
Krystsina Uradzimskaya: They are going to be for YouTube. They are going to go to the content. They are going to go to our main listing. They're everywhere, wherever we can put them. And we want them through the influencers through Instagram; we're going to talk to all of them, post them, sponsor them.
Bradley Sutton: Oh, so you're doing influencer marketing?
Krystsina Uradzimskaya: Yes.
Bradley Sutton: How do you find them? Do you just search for people who might have a nice following in your niche and your medical field niche? What's your method? A lot of people have this question like, "Hey, I know influencer marketing works, but then sometimes I could have somebody with a million followers, and they make a post and I pay them $1,000 and they don't get me one sale." What is a way of how somebody should choose an influencer who can help them really scale their business?
Krystsina Uradzimskaya: So first you need to realize if he's real. Check his traffic, check his presence, what are the products and probably get some references because they all are expensive. There are no cheap influencers. I've never had one; I have never heard about one.
Bradley Sutton: How much do you pay?
Krystsina Uradzimskaya: Normally it starts at $800 and up for one post. And they keep it probably for two-three weeks. And then they can get you one in stories, like one day or the other day. They will give the update to their followers.
Bradley Sutton: Are you able to track what is coming from that influencer? Do you use a special coupon?
Krystsina Uradzimskaya: Yeah. Normally, they're affiliates; you get them the affiliate link, and they can use that. And of course, you can see it right away. Or you can just get, we're talking about the product launch, a really nice coupon to them. Not exaggerating anyhow, but you can see and drive this first sale through that thing.
Bradley Sutton: For example, you have an influencer you've paid $800, $1,000; what's one of the best returns on an investment you've gotten? You're looking at, "Okay, let me check how their post did." And you're like, "Wow, we sold five units!" What do you consider good or what has been a good experience?
Krystsina Uradzimskaya: For me and the point with the new product, if you need to give away, do the rebate key, or whatever, so you do with the influencers and do that, and some organic sales may come altogether with those. I prefer those ones and if we're talking about a million and up, normally it's about 30 to 50 sales. And it's not bad because it's the first day and then it's still standing, the post stays, so it drives some organic traffic.
Bradley Sutton: Okay, the post stays, and then maybe two months from now, somebody still seeing it and order might come through every now and then.
Krystsina Uradzimskaya: Yeah. Still, there are tags and they tag the company, so it's good.
Bradley Sutton: Okay. All right.
Bradley Sutton: What is the most important method for ranking your products on page one? I mean, is it the influencer marketing? Is it using, like you said, a rebate key-type site or your own chatbot? What is the major factor in you being able to get to, I mean, because I believe you said you're on page one for all of your main keywords for all of your products, how are you able to do that, in other words?
Krystsina Uradzimskaya: First, I think it's because they've been eight years, six years.
Bradley Sutton: Because of your brand? It has recognition.
Krystsina Uradzimskaya: Yes, yes. It's organic.
Bradley Sutton: That's good. But for this new one, what's going to be your way? I'm assuming, even though you haven't launched the product yet, you've probably taken a look at Helium 10 to see what's the main keywords, right? You know your targets. Are you going to do mainly PPC or are you doing a discount promotion for a keyword using a two-step URL? What is going to be a launch strategy?
Krystsina Uradzimskaya: It's just going to be PPC. I already calculated it. To get the first sale, it's going to cost me around $10 to start.
Bradley Sutton: $10 per sale?
Krystsina Uradzimskaya: Yeah, and then I would probably have to go around $5 in three months or so. Yes, launching a product is expensive, especially my bra, my main competitor is generating only on that product $1.6 per month. It's not a joke. That is the niche.
Bradley Sutton: Normally, when I see that and it's a new private label seller, that's similar numbers to collagen peptides. You'll see some collagen peptides selling $1 million a month. I say, guys, "It would be near impossible for you to compete with a new product with products that are generating those sales because you can never get that sales velocity." However, with your case, you have an existing brand, you're going to be able to scale fast, by promoting to your own audience already and you've got the brand recognition. That is another reason why over a few years, it's always good to build a brand. I think you're a perfect example of this because now you have the ability to do something. I could not go and just start a nursing brand that nobody has heard of and try and compete with somebody who's making $1 million a month. But you with Terramed brand, I'm assuming you have a good chance.
Krystsina Uradzimskaya: I did research a lot, so I know my competitors and I know what they are doing, how they are doing, where they are doing the factory, the people, everything. My question was "how can I show the value for my customers? How can I be different?" I've been nursing myself for a long time, breastfeeding, and I know what's needed, what should be the product, what exactly the product goals are we looking at. And I created that product, and right now, it's the best on the market. And yes, the first round is 4,800 units, even if I will come zero profit, like equal, it will be already good.
Bradley Sutton: Excellent. We talked a little bit about how you've used sites like rebate key, you use PPC, you use influencer marketing, chatbots. Is there anything else, not necessarily having to do with page one, but some unique strategy you think that you might have that maybe the average person might not think about? Something you could tell our audience. It doesn't have to be about the launch, it doesn't have to be about the reviews, but just anything in general.
Krystsina Uradzimskaya: Christmas is coming, as private brands, do your own postcards, hire someone to handwrite it, send to your returning customers, send to your customers; they really like it. It's good.
Bradley Sutton: Ah, you sent postcards to your customers?
Krystsina Uradzimskaya: Postcards are for the holiday: October, November. That's when I do with the postcards. Then, of course, do giveaways on Facebook.
Bradley Sutton: Let's go back to the postcards. I'm curious about that. I've heard of it. Different things like Kevin King has talked about that, but what do you do in the postcards? You, first of all, I'm assuming that you download your fulfillment reports. You get the address and then you have somebody write these postcards. It's a Christmas card or something, but are you giving them a coupon?
Krystsina Uradzimskaya: You're telling them "Happy Thanksgiving!" "Happy Christmas! Here is a coupon for 20 to 30 percent off. Please enjoy.
Bradley Sutton: And did you do this last year? How many sales did you generate?
Krystsina Uradzimskaya: Yeah. I don't know, it's not about the sales; it's just the appreciation. Sometimes, when you run the business you have to educate people. You have to give them some gift, something that does not really bring you the actual value or the actual money.
Bradley Sutton: Customer service? It's like building the brand. That's awesome. Because of those kinds of things, you can't really put a price. Now maybe the person you sent a Christmas card to last year, now all of a sudden, they get an email from you announcing your nursing bra. "Oh wait, this is the company that was so nice, and they send me that Christmas card. You know what, I'll go ahead and support them and get the nursing bras," so you can't really put a price on that. That's interesting. I love that. Thank you. All right, so I always ask this, what's your favorite Helium 10 tool that you use and how to use it?
Krystsina Uradzimskaya: To be honest with you, I'm not super, super good at Helium 10.
Bradley Sutton: Oh, my goodness, we're going to have to change that.
Krystsina Uradzimskaya: Yes, yes. It's just the keywords tracker, probably the best one.
Bradley Sutton: Oh yeah. Then you probably know that you can see… have you seen the newer edition where you can put your competitors on the same graph?
Krystsina Uradzimskaya: No.
Bradley Sutton: Okay. What I want you to do when you launch the new nursing bra, you said you've been studying your competitors for a while, the one who's doing 1.6 million. What I would suggest, first use Cerebro on them, pull out all the keywords that are driving the sales, where are they on page one? And then you put your new product in keyword tracker, and then put your top three or four competitors and all the keywords. And what you're going to do is, of course, when you start your product, you're going to be at the bottom, you know, maybe a page six or page seven, whatever. And all your competitors are going to be at the top. But what's going to happen is, like you say, you're going to be spending like $10 per sale on PPC with the goal of moving those keyword rankings up. It's going to be cool to kind of like track your progress, how you rate against your competitors. Make sure that you do that.
Krystsina Uradzimskaya: I'd love to do that.
Bradley Sutton: Let me know. All right, the last thing I wanted to talk about. Another one of our friends, Bella, how do you know her?
Krystsina Uradzimskaya: We have a large community of Russian speaking sellers here in the US, and she has her group on Amazon where she educates people. She does lots of free courses, lots of paid courses. She's basically, I would say, one-stop solution, one-stop help for people who are launching their product, they want to start. There are many cultures; there are many people whom you can go to and get some advice or knowledge. And she's one of those who provide the platform where you can get some free advice, free publishing, free updates, so you can learn a lot without paying any lesson. And I really appreciate people who are doing that. And we here in San Diego, around once a month, we get a small meetup for Russian speaking. By the way, I'm trying to do English speaking and everybody together. For Russian speakers, we get together and right now, we start to prepare for the fourth quarter for those sellers who've been in business for some time, they give some advice on how to optimize PPC or the holidays, how to get the idea, how much stock you need, not to do the overhead, but did the same time keep the positions.
Bradley Sutton: That's cool. I was about to say, "I've spoken, speaking" like we're talking about the English language. I can't even speak English myself. Okay. I have spoken at a Korean seller's group event here in Los Angeles. I've noticed how really cool are the different foreign language communities who are selling on Amazon here in this country. But in the group, I'm sure there's maybe even some sellers who are still in Russia or Belarus and they're selling it on Amazon USA,
Krystsina Uradzimskaya: Yeah, there is a group on Facebook, project Amazon. Many groups, and you won't believe how much value they generated. I think you have a friend from Belarus from my country. They are doing really good. His name is Dennis.
Bradley Sutton: Yes. Dennis. Yeah, I call him Dennis. That's not the way you pronounce his name, but that's easier for me. Cool. Well, if somebody would like to check out your brand or maybe reach out to you to ask questions or maybe somebody in your Russian community wants to find out more information on the group. How can people find you on the internet?
Krystsina Uradzimskaya: They can find me on Facebook. we have a Terramed page; we have Terramed info on Instagram. My page is connected to Facebook, so they can reach out to me personally if they want to ask me questions. They have an 800-number and from time to time, I pick up the phone myself.
Bradley Sutton: All right, well thank you Krystsina for sharing your story with us. And I especially like the postcard marketing tip that you gave us, and we'd love to touch base you next year maybe. And then let's see how that breastfeeding bra and nursing bras. Let's see how the nursing bra turned out for you, and then maybe you have a couple more products by then too.
Krystsina Uradzimskaya: I hope.
Bradley Sutton: All right. Thanks a lot.
Bradley Sutton: Quick note, guys, don't forget that regardless where you are listening to this podcast, whether it's on your iPhone or on Stitcher, on Spotify, that you hit the subscribe button, so you can be notified every time we drop a new episode.
Achieve More Results in Less Time
Accelerate the Growth of Your Business, Brand or Agency
Maximize your results and drive success faster with Helium 10's full suite of Amazon and Walmart solutions.