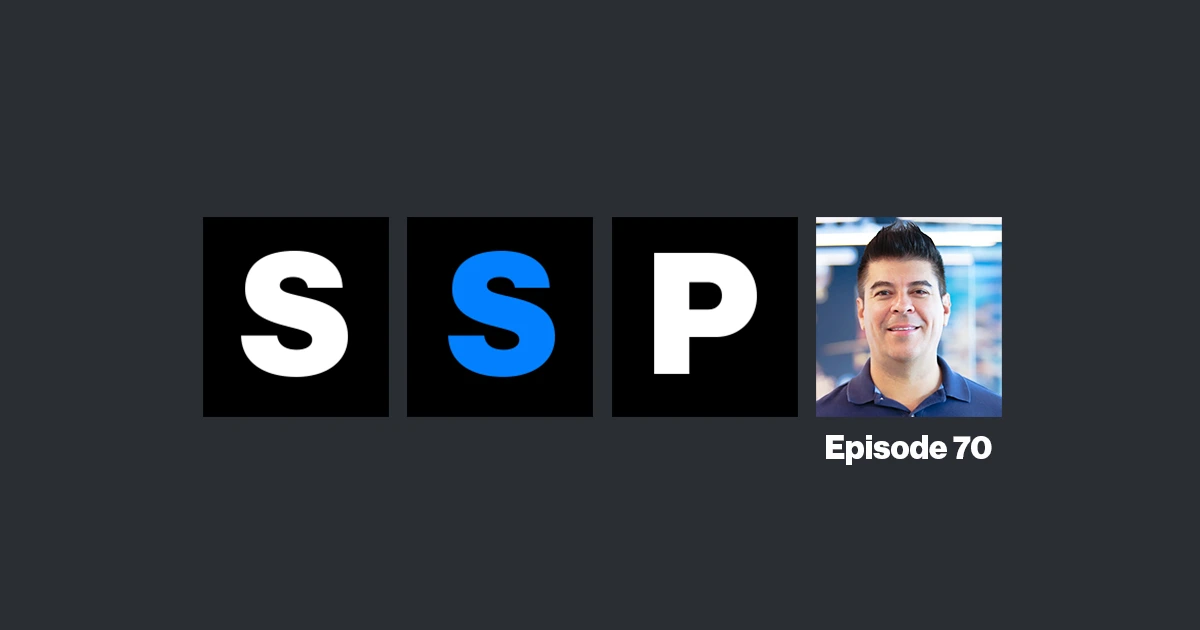 Posted on: October 8, 2019, By: Helium 10
Episode 70 – Talking Ad Strategy with Helium 10's New PPC Tool Product Manager
Episode 70 of the Serious Sellers Podcast hosts Vince Montero, the new product manager of Helium 10's new Amazon PPC tool, ADS.
Podcast: Play in new window | Download
Subscribe: Apple Podcasts | Android | Google Podcasts | Stitcher | TuneIn | Spotify | RSS
As much as we'd all like to have been selling on Amazon during its wild-west days where according to legend, millions were made on salad-spinners, silicone spatulas and phone-cases alone; now we need to be better at all facets of our eCommerce game.  
Some of us are working an Amazon side-hustle. 
Still others have made the transition to a full-time Amazon selling lifestyle.  
I'm going to guess that none of us however, can say that we have too much time on our hands.  
Whether it's family, work, play or the always expanding amount of time that it takes to thrive on a very competitive Amazon landscape, we simply finish each day wishing for just a few more hours.  
For this reason alone, it is so important to have Helium 10's suite of software tools to give you back that time.  
Then, it's up to you to decide how to spend it.  
Rock-climbing, travel, activities with your children or, scaling up your Amazon business; the extra time will make these choices possible.  
Developing strong Amazon PPC skills have increasingly become one of the more important tools that in addition to solidifying your entire Amazon product ecosystem, will greatly contribute to the amount of free time you have available.  
That's why, on today's episode of the Serious Sellers Podcast, Helium 10's Director of Training and Customer Success, Bradley Sutton has with him Vince Montero, who was recently hand-picked to be the Product Manager of Helium 10's new PPC tool, ADS.   
As Amazon sellers, you are almost certainly aware of the importance of PPC (Pay Per Click) advertising. 
If you ask 10 Amazon sellers what contributes the most to success on Amazon, you might get 10 different answers, but in everybody's top 3 would be the product launch. 
Having a good product launch will help give sellers on Amazon the all-important sales velocity that creates the momentum you need to succeed.  
But, let's take a step back and learn a little more about Vince. 
Vince has been ahead of the eCommerce curve ever since leaving school and almost immediately getting involved with digital advertising. 
After a period of time in London running business development for the UK branch of a trending eCommerce firm, he returned to the US to work in business development for a mobile software company. 
Later, it was while working as an eCommerce consultant during the last stretch of what would serve as an almost perfect training for a PPC specialist, that he was approached by a very satisfied client to establish a presence for his firm on Amazon.  
It would be nice if somewhere along the way, someone would expose the "secret" to selling successfully on Amazon.  
Once again, we'll hear that the secret revolves around hard work and attention to detail. 
When asked what about the clever ninja hacks he's learned over the years, Vince replied simply, "It's all about taking the time to do a good job with your listing optimization, cut out waste, and scale up."
If you are like most eCommerce sellers and are chasing Amazon's A9 algorithm, trying to get to page one, this is one podcast that you are going to want to put on repeat.  
Because on today's episode, you are going to learn about managing ad portfolios, launch strategies and most importantly, Helium 10's new PPC tool, ADS (Advanced Data Solution). 
In episode 70 of the Serious Sellers Podcast, Bradley and Vince discuss:
Enjoy this episode? Be sure to check out our previous episodes for even more content to propel you to Amazon FBA Seller success! And don't forget to "Like" our Facebook page and subscribe to the podcast on iTunes, Google Play or wherever you listen to our podcast.
Want to absolutely start crushing it on Amazon? Here are few carefully curated resources to get you started: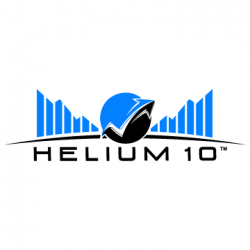 The Helium 10 Software Suite will allow you to gain an unfair advantage over your competitors as it was designed and battle-tested by Amazon's top sellers. So if you want more sales, more time, lower PPC costs, and if you want to discover hidden keywords your competitors don't use then start using Helium 10 -- the same tools top Amazon sellers use on a daily basis.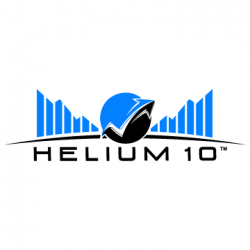 Latest posts by Helium 10 (see all)