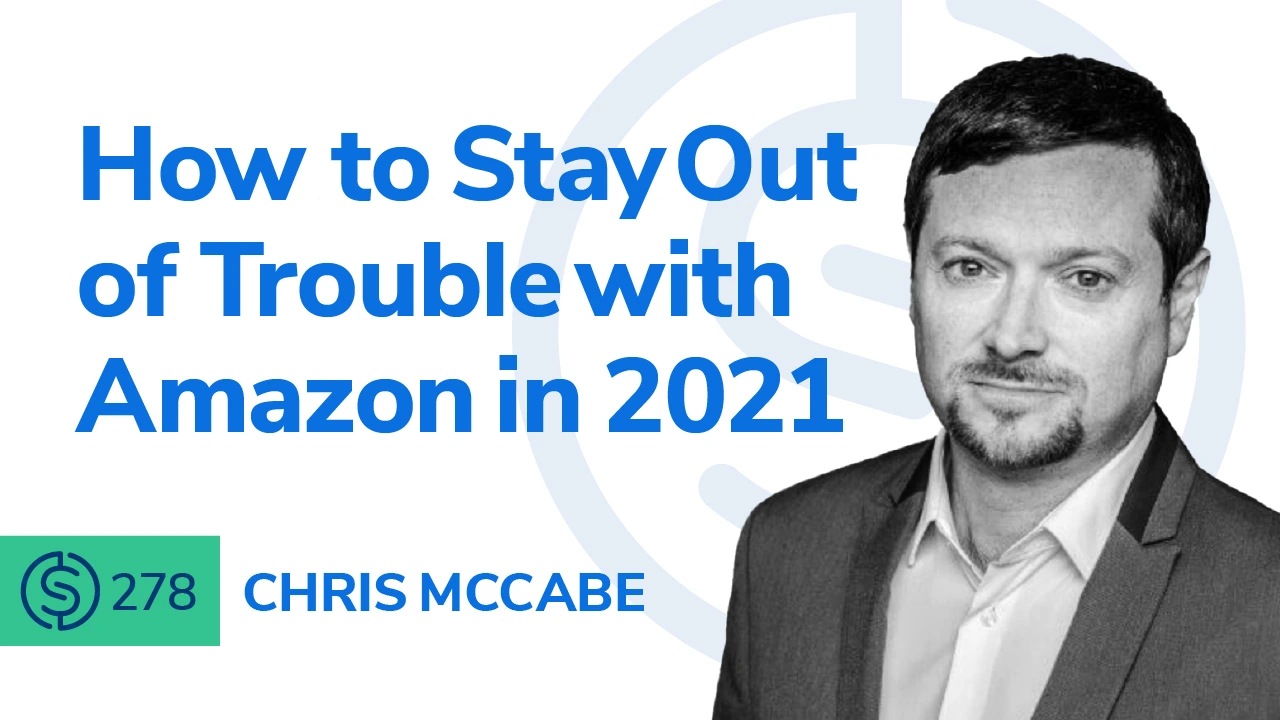 Posted on: September 7, 2021, By: Helium 10
# 278 – How to Stay Out of Trouble with Amazon in 2021
E-commerce has become extremely lucrative. It can also be confusing. An expert helps us navigate compliance with Amazon's rules and regulations.
It seems that every other day we hear from someone that has decided to try their hand at selling on Amazon. At the same time, we are reading stories about Amazon sellers that are willing to risk their selling privileges to try to achieve a competitive advantage through practices that have been outlawed by Amazon.
Because of that, Amazon has increasingly instituted measures intended to stop the "black hat" sellers from tipping the e-commerce scales in their favor. What that has done is make the online selling marketplace one in which honest sellers need to be careful where they step.
That's why, today on the Serious Sellers Podcast, Helium 10's Director of Training and Chief Evangelist, Bradley Sutton welcomes back an Amazon Seller Consultant and former Amazonian to give us the latest updates you need to be aware of. Chris McCabe is one of the world's foremost experts on Amazon compliance and suspensions. Through his company, e-commerceChris, he helps sellers to more effectively communicate with Amazon to protect (and save) their businesses.
Want to know what Amazon really cares about, or how to avoid the most preventable compliance mistakes? Chris is here to help!
In episode 278 of the Serious Sellers Podcast, Bradley and Chris discuss:
03:45 – What is Affecting Amazon Sellers in 2021?
05:30 – These Are the Things That Amazon Cares About Right Now
07:15 – Avoiding Preventable Listing Problems
08:45 – Amazon is Cracking Down on the Questionable Practices of Huge Sellers
10:30 – Fake Amazon News is Getting Attention  
12:40 – How are Bad Actors Getting Access to Amazon Listing Backends?
15:30 – It's Important to Keep Reporting the Abuse
18:00 – Amazon Sellers Need Brand Exclusivity
22:00 – How are ManyChat Flows Getting Flagged by Amazon?
26:00 – Amazon's Compliance Initiatives   
29:10 – Don't Panic When There's Radio Silence from Amazon  
33:30 – Get Help from Pros Before it's Too Late
35:00 – Navigating Amazon's Multiple Account Policy
40:35 – How to Reach Out to Chris
Enjoy this episode? Be sure to check out our previous episodes for even more content to propel you to Amazon FBA Seller success! And don't forget to "Like" our Facebook page and subscribe to the podcast on iTunes, Google Podcast or wherever you listen to our podcast.
Want to absolutely start crushing it on Amazon? Here are few carefully curated resources to get you started:

Latest posts by Helium 10
(see all)