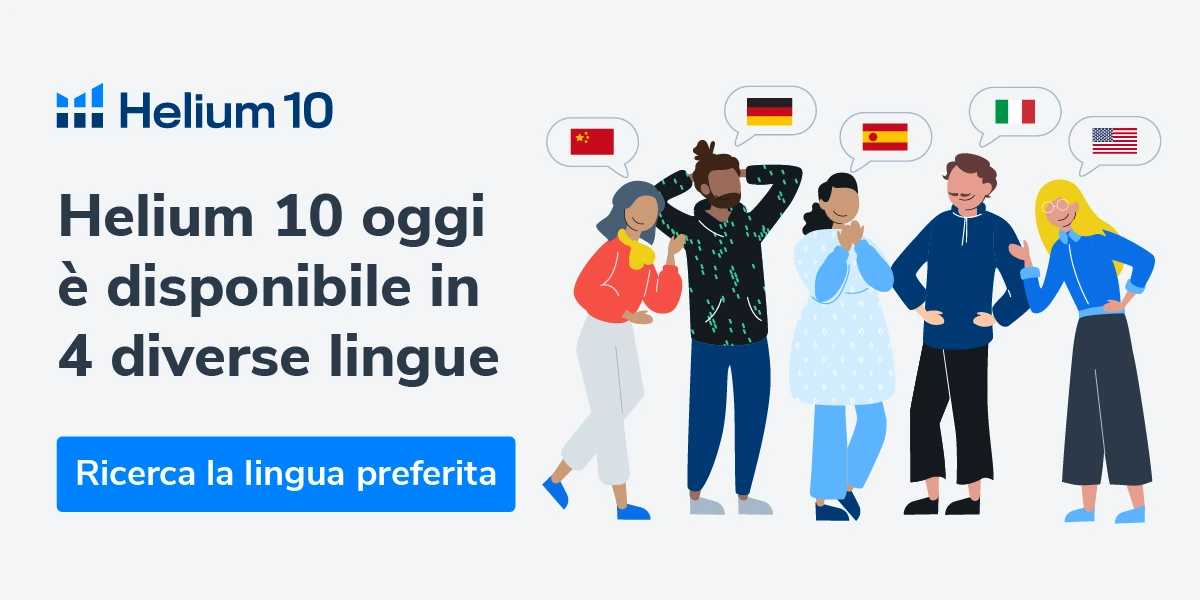 I tools di Helium 10 da oggi sono disponibili in più lingue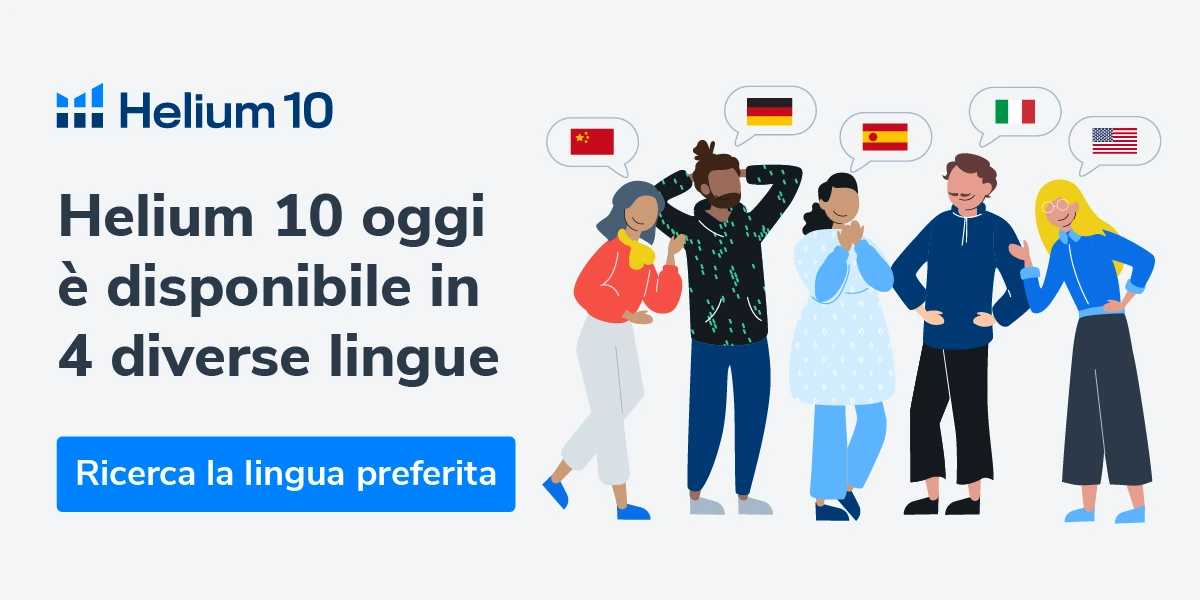 IIl business parla una lingua universale, oggi più che mai con l'e-commerce. Tenuto conto di questo gli strumenti di lavoro per i venditori di Amazon non dovrebbero essere multilingue?
Venditori dall'America Latina, Spagna, Europa e Cina, siete fortunati!
Prima, solo l'estensione Google Chrome di Helium10 poteva funzionare in più lingue. Oggi siamo orgogliosi di annunciare che 12 nuovi tools di Helium 10 saranno disponibili in Cinese, Tedesco, Spagnolo e Italiano!
I sotto elencati tools saranno disponoibili tradotti per facilitare più che mai ai venditori l'effetto leva di Helium 10 in tutto il mondo:
Cerebro
Black Box
Magnet
Listing Builder
Keyword Tracker
Profits
Follow-up
Frankenstein
Index Checker
My List-Products
My List-Keywords
Listing Analyzer
Fai log In e aggiorna le tue impostazioni!
Amazon è presente in 20 marketplace in altrettanti Paesi con più di 200 milioni di clienti Amazon Prime nel mondo, oggi più che mai esiste una tale quantità di venditori e non potevamo non rispondere a tale diversità con i tools di Helium 10.
Oggi anche noi parliamo la tua lingua!
Helium 10 è orgoglioso di essere l'unico software all-in-one per venditori di Amazon e Walmart con tools localizzati che supportano l'e-commerce nelle lingue più prolifiche.  
Siamo costantemente alla ricerca di rinnovare e migliore i nostri tools, uno dei modi migliori è quello di facilitarne l'utilizzo rendendolo più comprensibile.
Più diversità in helium 10 significano poche cose:
Helium 10 è facilmente utilizzabile anche a chi non parla correttamente Inglese, favorendo così nuove opportunità per aspiranti imprenditori a livello internazionale.
E' iniziata l'internazionalizzazione e il supporto di Helium 10, la tua nazione potrebbe essere la prossima!
Conosci di più dell'espansione internazionale di Helium 10  (e lo sconto speciale per i Platinum Plan)
Come accedere alla localizzazione dei tools
Entra nella tua dashboard di helium 10, clicca su settings, sotto il logo di helium 10 in alto a destra della pagina.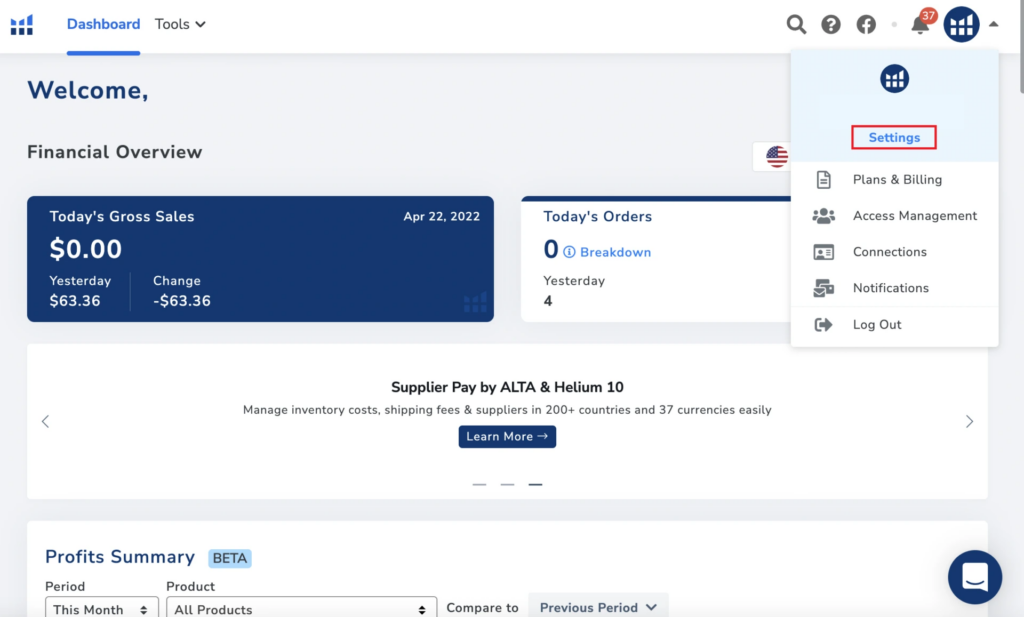 Clicca su language,  lo trovi in alto a destra della pagina, si apre il menù a tendina,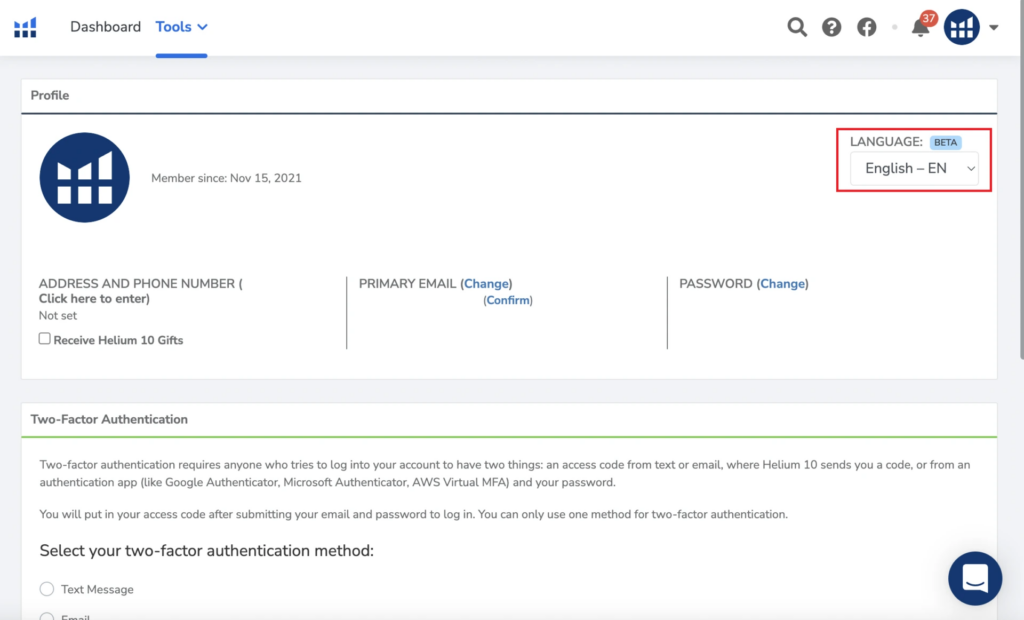 Scegli la tua lingua preferita dal menù…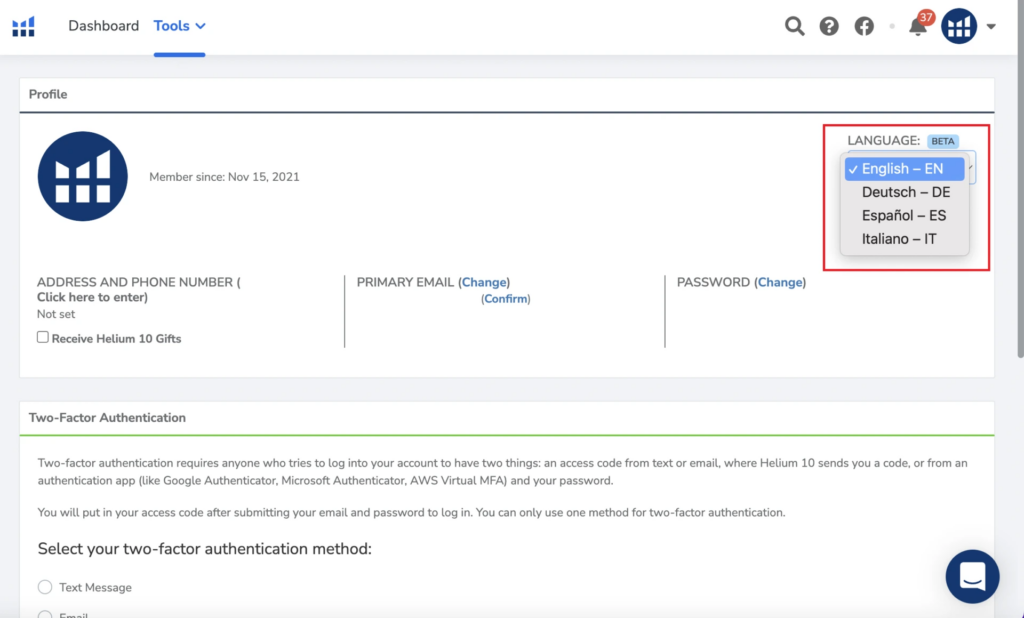 Divertiti con Helium 10 nella tua lingua madre!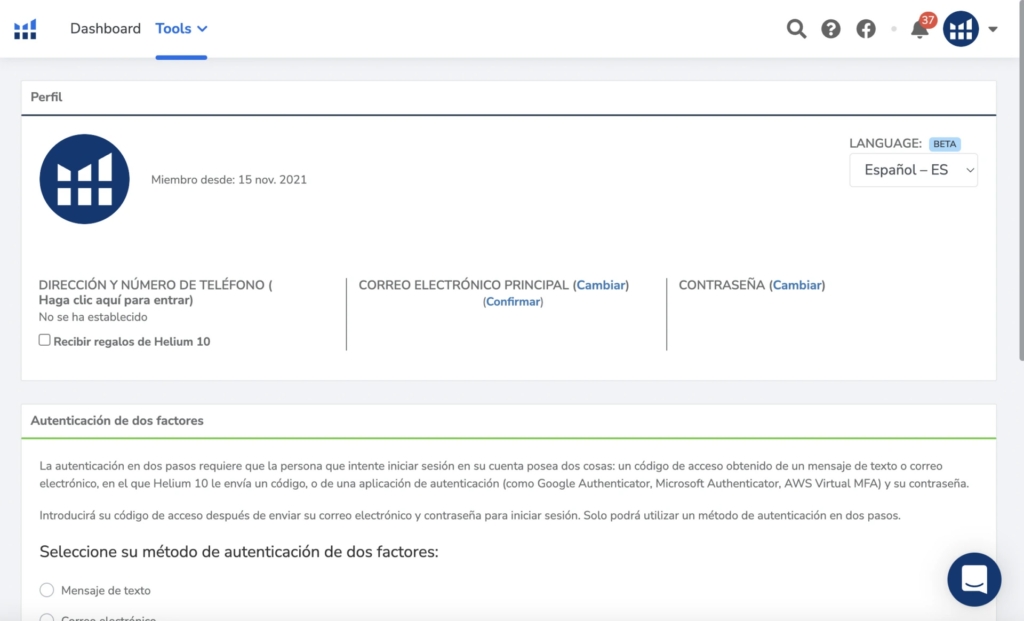 Si vende meglio assieme
Helium 10 ha già funzioni disponibili in 13 differenti mercati nel mondo. Con l'aggiunta di questi 7 tools in lingua Spagnola, Tedesco, Italia e Cinese, diamo un enorme aiuto ai venditori per incrementare al massimo le potenzialità del business.
Achieve More Results in Less Time
Accelerate the Growth of Your Business, Brand or Agency
Maximize your results and drive success faster with Helium 10's full suite of Amazon and Walmart solutions.