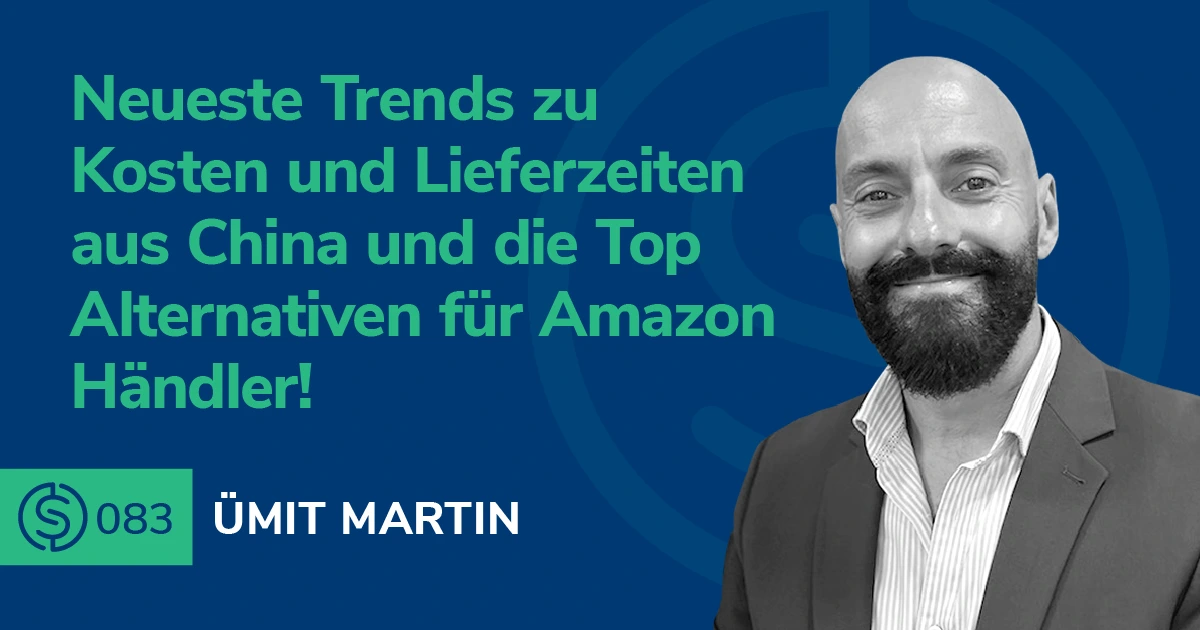 #83 – Neueste Trends zu Kosten und Lieferzeiten aus China und die Top Alternativen für Amazon Händler!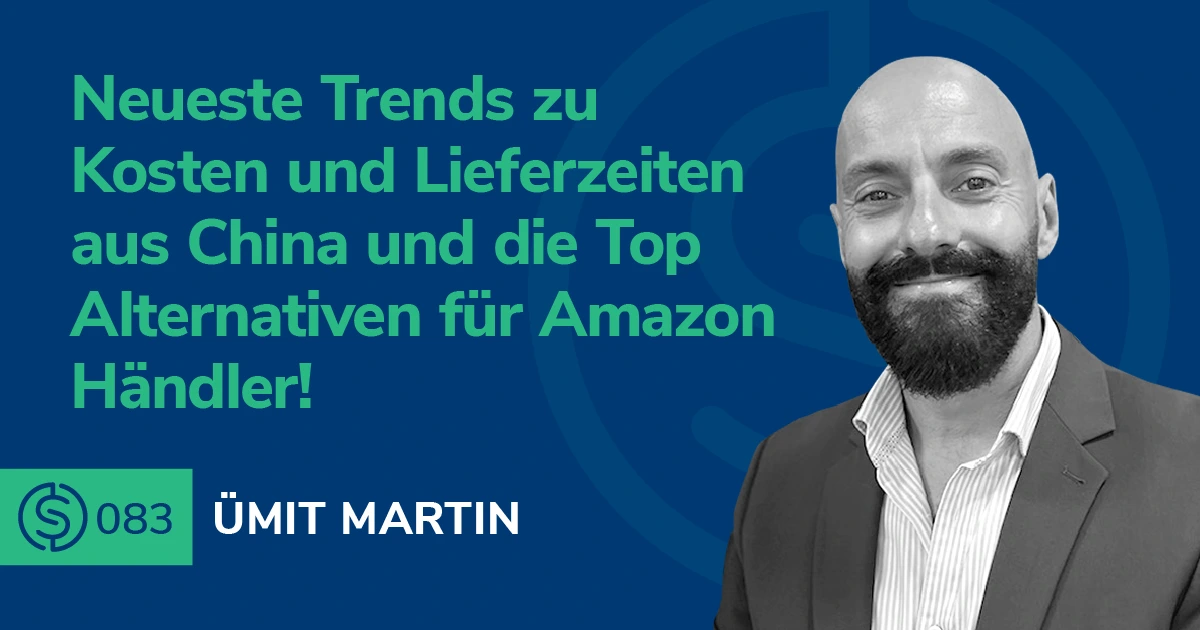 In dieser Episode unterhalte ich mich mit Ümit Martin von Unicon Logistics. In der Pandemie haben Amazon Händler Rekordumsätze erzielen können, gleichzeitig gingen Kosten und Lieferzeiten für die Beschaffung von Ware in die Höhe. Wie sieht es jetzt aus? Wir unterhalten uns über den Stand beim Transport und die besten Alternativen für Produkte aus China.
In Folge 83 des Serious Sellers Podcast auf Deutsch, Marcus und Ümit diskutieren:
05:40 – Der aktuelle Stand der Logistik nach den Problemen der Pandemie
09:30 – Wie kommen Amazon Händler an Hersteller in der Türkei?
12:20 – Wie finde ich Produktideen speziell für Produkte aus der Türkei?
18:15 – Gibt es wichtige Messen für Amazon Händler in der Türkei?
23:55 – Wie gut kann ich selber mit Herstellern aus Indien in Kontakt treten?
29:40 – Wie teuer ist das Produzieren in der Türkei?
33:50 – Wie kann ich den genauen Zollsatz für mein Produkt ermitteln?
38:55 – Wie FBA Händler Fulfillment Lager nutzen
---
Willst du unbedingt damit beginnen, es auf Amazon zu vernichten? Hier sind einige sorgfältig zusammengestellte Ressourcen, die Ihnen den Einstieg erleichtern:
Achieve More Results in Less Time
Accelerate the Growth of Your Business, Brand or Agency
Maximize your results and drive success faster with Helium 10's full suite of Amazon and Walmart solutions.