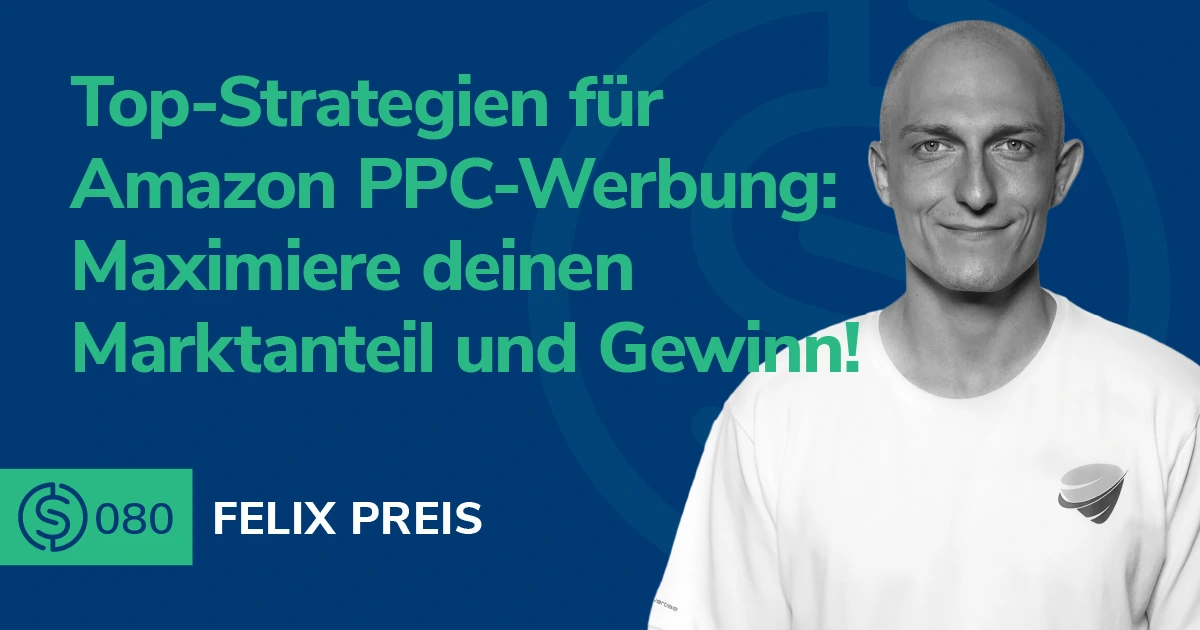 #80 – Top-Strategien für Amazon PPC-Werbung: Maximiere deinen Marktanteil und Gewinn!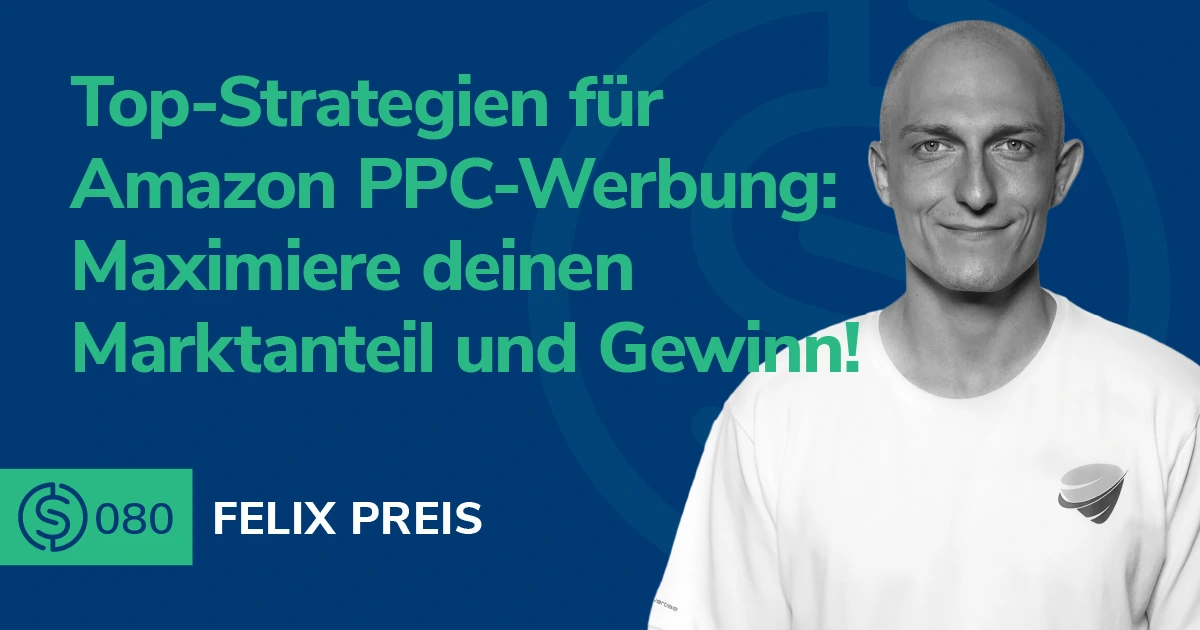 In dieser Episode unterhalte ich mich mit Felix Preis von https://amz-advertise.de . Wer sein Produkt auf Amazon startet, möchte schnell maximale Marktanteile einnehmen. Langfristig willst du die PPC Kosten optimieren und aus hohen Umsätzen den größten Gewinn erzielen. Dazu eignet sich Amazon PPC Werbung wie kein anderes Mittel. Hier sprechen wir über die verschiedenen Strategien für verschiedene Händlertypen, um zu diesem Ziel zu kommen.
In Folge 80 des Serious Sellers Podcast auf Deutsch, Marcus und Felix diskutieren:
03:20 – Die Amazon PPC Strategie für den Produktstart
07:20 – Die Break-Even Amazon PPC Produktstart Strategie 
10:10 – Konkrete Beispiele für die Wahl deiner PPC Strategie
19:45 – Warum du Gewinne machst, wenn deine PPC Verkäufe Verluste einfahren
22:21 – Nach dem Produktstart: Amazon PPC Kampagne optimieren
32:00 – Warum du Software zur Steuerung deiner PPC Kampagne nutzen solltest
36:20 – Sein bester Tipp für Amazon Händler
---
Willst du unbedingt damit beginnen, es auf Amazon zu vernichten? Hier sind einige sorgfältig zusammengestellte Ressourcen, die Ihnen den Einstieg erleichtern:
Achieve More Results in Less Time
Accelerate the Growth of Your Business, Brand or Agency
Maximize your results and drive success faster with Helium 10's full suite of Amazon and Walmart solutions.