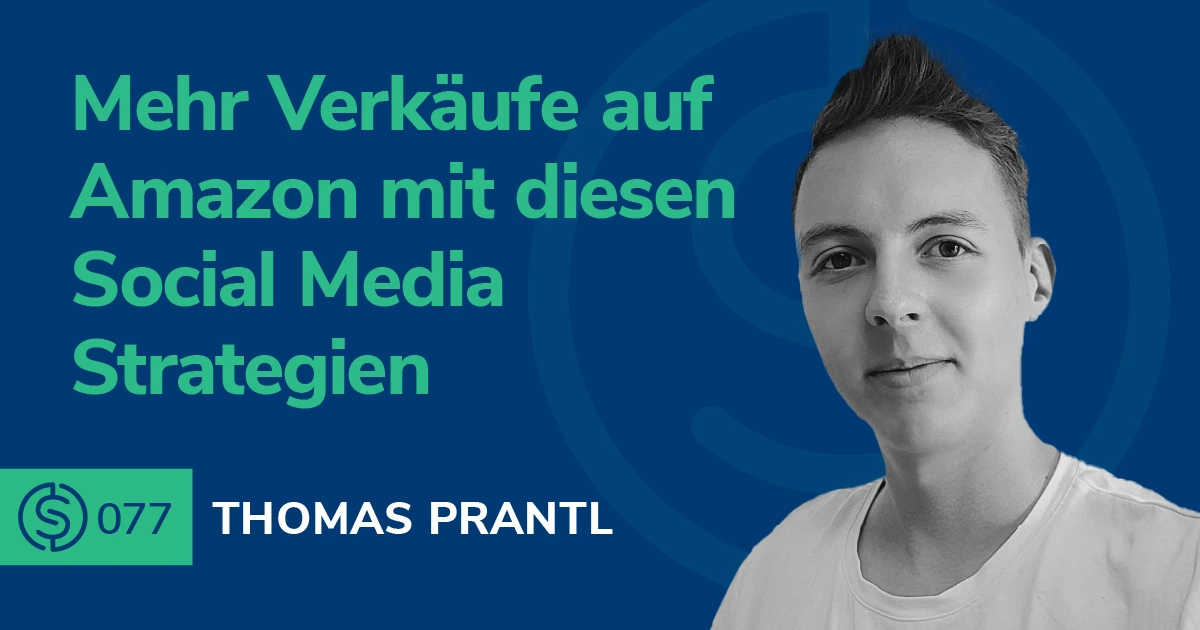 #77 -Mehr Verkäufe auf Amazon mit diesen Social Media Strategie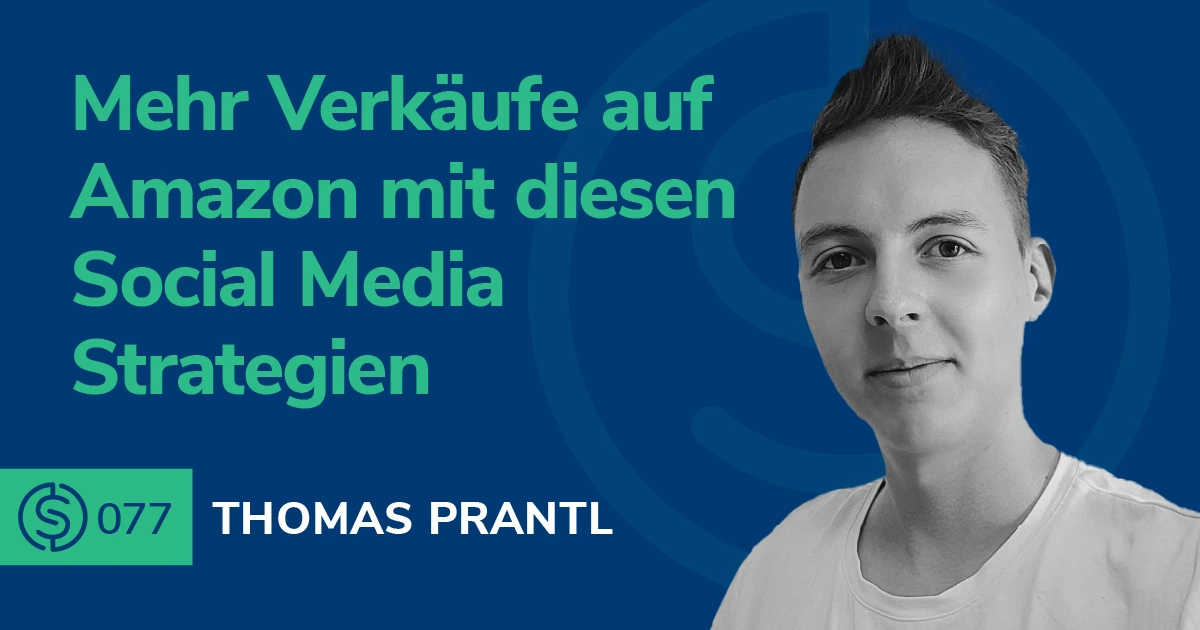 Influencer Marketing gibt dir die Möglichkeit mehr Kunden für dein Amazon Produkt zu gewinnen und Bekanntheit für deine Marke aufzubauen. In dieser Episode unterhalte ich mich mit Thomas Prantl von der Influencer Marketing Agentur Dream Direktion. Wir unterhalten uns über die besten Marketingstrategien von Amazon Händlern auf Social Media und wie wir Influencer für unsere Marketing Ziele nutzen. Social Media Nutzer folgen ihren "Stars" und haben an deren persönlichen Leben teil. Damit hat so eine Produktplatzierung als persönliche Empfehlung einen höheren Erfolg als Werbemaßnahmen, wenn man es richtig angeht. Die Webseite findest du auf ​​dream-direction.de. Wie du das meiste aus so einer Kampagne holst erfährst du hier.
In Folge 77 des Serious Sellers Podcast auf Deutsch, Marcus und Thomas diskutieren:
04:40 – Ist Social Media Marketing ohne eigene Präsenz möglich?
07:20 – Warum eine Marke auch ohne aktive zu sein auf jeder Plattform sein sollte
12:45 – das sind die wichtigsten Social Media Plattformen für Online Händler
19:25 – So finde ich Micro Influencer in meiner Nische
24:45 – So erkenne ich die Qualität von Influencern
31:45 – Mit der Strategie baut eine Agentur deine Social Media Kampagne
36:45 – So läuft das Briefing mit Influencern
43:10 – Nutze deine Kunden, um deine Amazon Marke auf Social Media zu promoten
---
Willst du unbedingt damit beginnen, es auf Amazon zu vernichten? Hier sind einige sorgfältig zusammengestellte Ressourcen, die Ihnen den Einstieg erleichtern:
Achieve More Results in Less Time
Accelerate the Growth of Your Business, Brand or Agency
Maximize your results and drive success faster with Helium 10's full suite of Amazon and Walmart solutions.