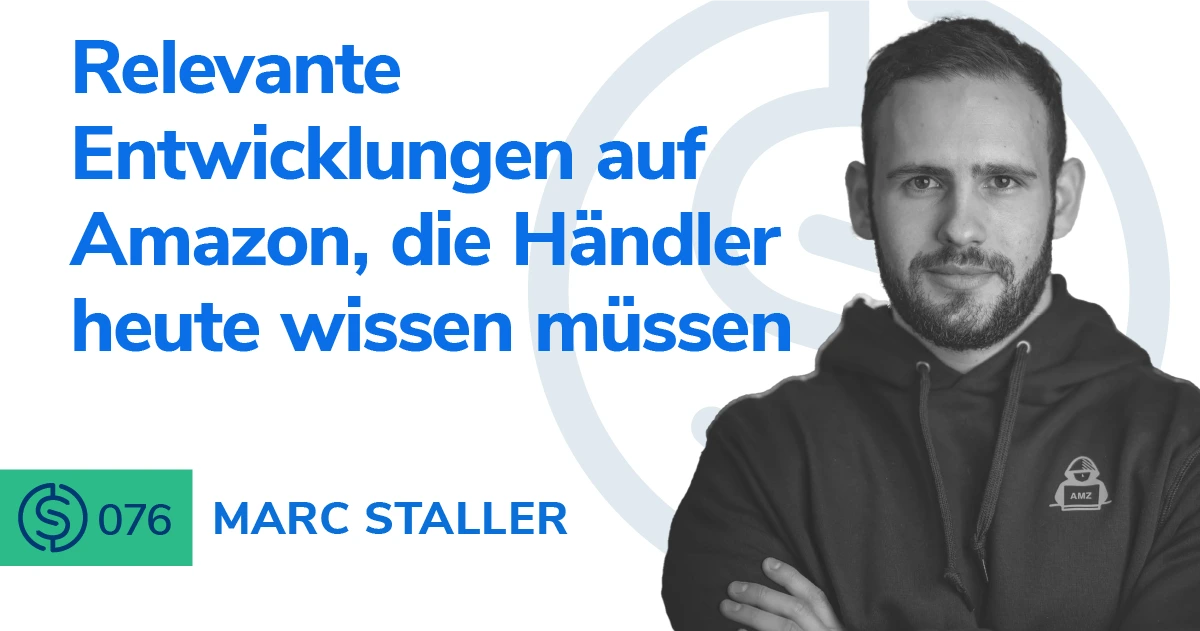 #76 – Relevante Entwicklungen auf Amazon, die Händler wissen müssen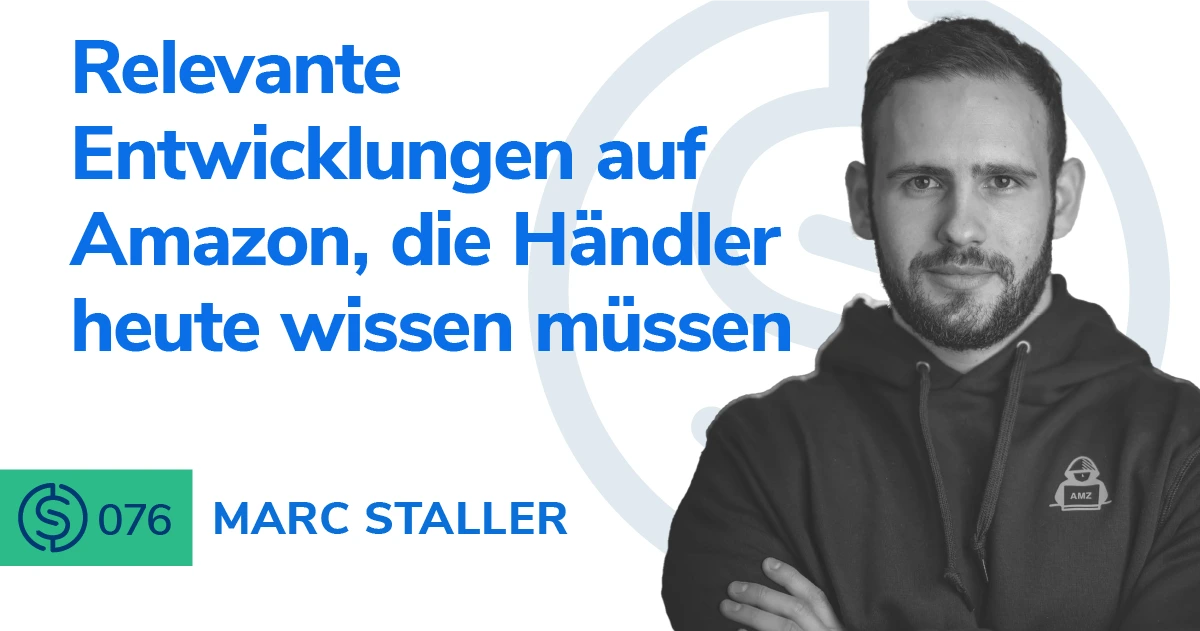 In dieser Episode unterhalte ich mich mit Marc Staller von den AMZHackers. Wir sprechen über Verbesserung und Weiterentwicklung von Produkten, um uns einen Vorteil gegenüber der Konkurrenz zu verschaffen. Wo nutzen Händer heute künstliche Intelligenz wie ChatGPT. Ist Amazon Basics eine Konkurrenz für Händler, oder kann man seinen Vorteil daraus zeihen? Außerdem welche Neuerungen auf der Amazon Plattform man kennen muss.
In Folge 76 des Serious Sellers Podcast auf Deutsch, Marcus und Marc diskutieren:
02:55 – welche Neuerung gibt es auf Amazon
09:33 – Warum Händler das Produktlsiting aktuell halten müssen
10:58 – Wie Händler künstliche Intelligenz wie ChatGPT nutzen
14:45 – Wie man die besten Erkenntnisse für die Produktentwicklung gewinnen kann
21:50 – Aktuelle Strategien für den Produktstart auf Amazon
28:30 – Wie Zukunftssicher ist Amazon für den Online Handel
34:20 – Welche Konkurrenz sind Amazons Eigenmarken für Händler?
38:12 – Welche Software Tools sind relevant für Amazon Händler?
41:40 – Seine Erkenntnisse aus dem letzten AMZHackers live Event
---
Willst du unbedingt damit beginnen, es auf Amazon zu vernichten? Hier sind einige sorgfältig zusammengestellte Ressourcen, die Ihnen den Einstieg erleichtern:
Achieve More Results in Less Time
Accelerate the Growth of Your Business, Brand or Agency
Maximize your results and drive success faster with Helium 10's full suite of Amazon and Walmart solutions.