#69 – Strategien für positive Bewertungen von begeisterten Amazon Kunden
Nadine beantwortet Fragen und löst Probleme von Amazon Kunden in ihrer Agentur support.enida.de. Aus diesem Kundenkontakt kann man die besten Amazon Bewertungen erhalten. Dazu teilt sie ihre Strategien.
Originally published on: April 3, 2023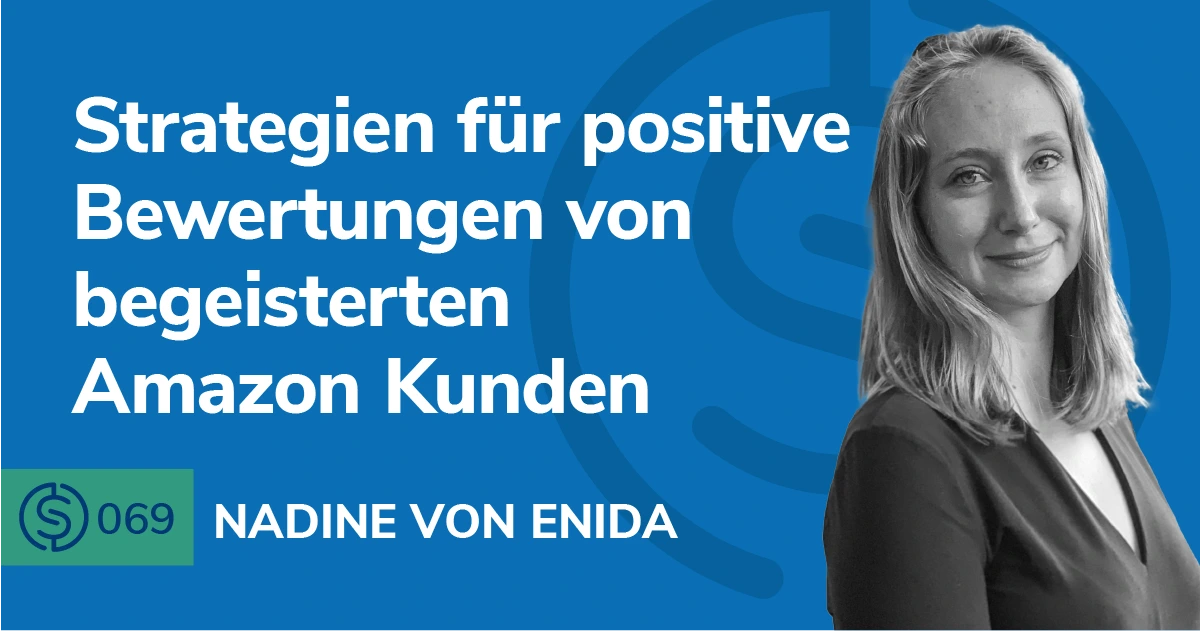 In der heutigen Episode unterhalte ich mich mit Nadine von Enida. Sie betreibt die Kunden Support Agentur support.enida.de, wo sie Anfragen und Probleme von Kunden für Amazon Händler löst. Sie erzählt uns aus welchen Gründen Kunden den Händler typischer Weise kontaktieren, wie man Probleme lösen kann. Aus diesem Kundenkontakt kann man die besten Bewertungen generieren. Dazu teilt sie ihre Strategien.
In Folge 69 des Serious Sellers Podcast auf Deutsch, Marcus und Nadine diskutieren:
03:10 – Aus den Gründen nehmen Amazon Kunden Kontakt zum Händler auf
09:16 – Wie kann ich Amazon Kunden zur Abgabe einer Bewertung motivieren?
14:36 – So kann man negative Bewertungen in positive umwandeln
18:50 – Wie kann Verkäufer-Bewertungen zu Produktbewertungen machen kann
25:30 – Falls diese Fragen kommen, ist es Zeit das Listing zu überarbeiten
30:25 – Vorlagen für den Kunden Support die Retouren vermeiden werden
35:36 – Wann es Zeit für Kulanz ist, Zeit zu sparen und positive Bewertungen zu erhalten
---
Willst du unbedingt damit beginnen, es auf Amazon zu vernichten? Hier sind einige sorgfältig zusammengestellte Ressourcen, die Ihnen den Einstieg erleichtern:
Accelerate Efficiency with Insights Dashboard
The all-in-one customizable dashboard for sellers and brands, designed to accelerate decision making through the centralization of data, insights, and action. A bird's-eye view of your business with personalized suggestions to unlock growth.
Learn More about Insights Dashboard