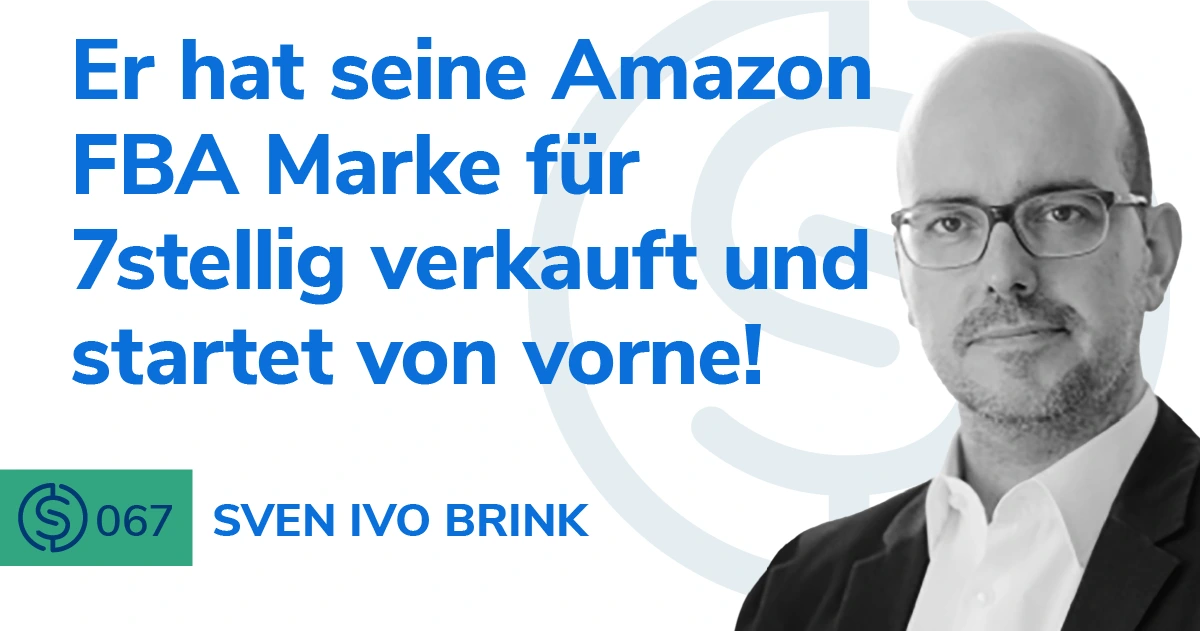 #67 – Er hat seine Amazon FBA Marke für 7stellig verkauft und startet von vorne!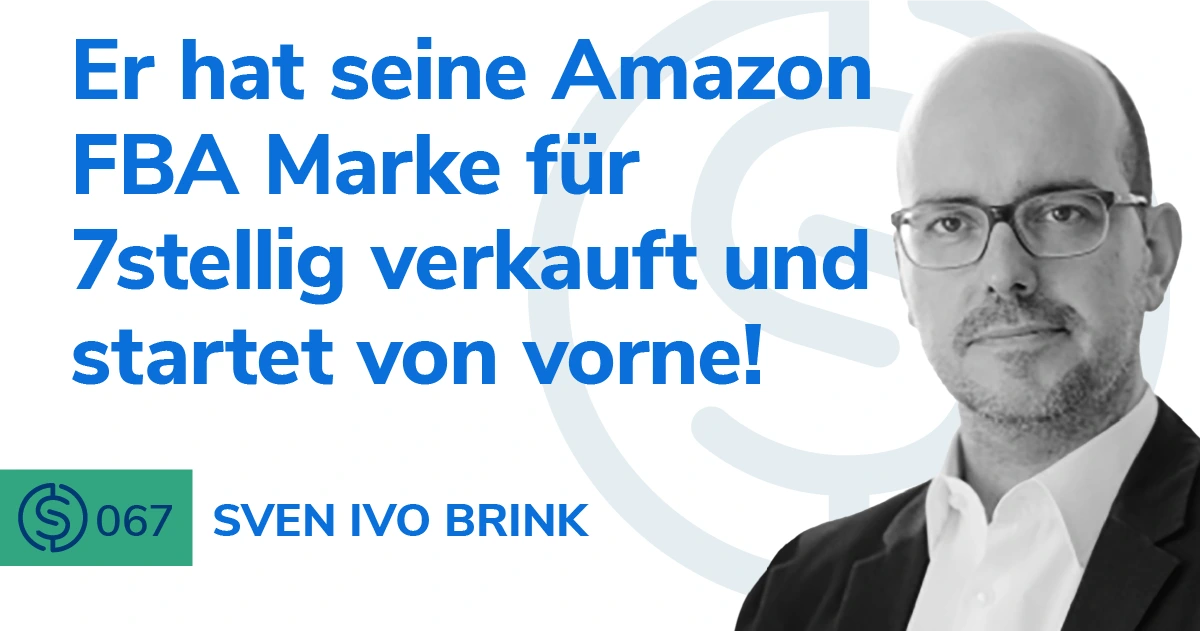 In der heutigen Episode unterhalte ich mich mit Sven Ivo Brinck. Er hat eine erfolgreiche Amazon Marke aufgebaut und die an einen Aggregator verkauft. Nun startet er vor vorne, aber alles eine Nummer größer. Gleichzeitig ist er Investor in das Startup OXOLO geworden.
Auf www.oxolo.com generiert dir eine künstliche Intelligenz ein Produktvideo aus deinem Amazon Listing. Probiere es aus und schick dein Ergebnis an Ivo: [email protected]. Die 3 besten Einsendungen erhalten eine einjährige Oxolo Mitgliedschaft gratis. Einsendeschluss ist Montag Mitternacht, eine Woche nach Veröffentlichung des Podcasts.
In Folge 67 des Serious Sellers Podcast auf Deutsch, Marcus und Sven diskutieren:
02:35 So kam Ivo zum Verkauf auf Amazon
06:00 In 3 Nischen gestartet, wurde eine davon zum großen Verkaufserfolg
09:07 Damit konnte er sich mit seinem Produkt von der Konkurrenz absetzen
15:25 Über lange Lieferzeiten und ausverkaufte Lagerbestände
19:15 So konnte er in seinem Angebot den höheren Preis rechtfertigen
24:20 Wie er seine Amazon Marke zum Millionenbetrag verkaufen konnte
29:24 So hat sein sein neues Kapital seine Sichtweise geändert
34:37 Das ist der Plan für den Aufbau der nächsten Amazon marken
36:25 Darum hat er in ein Startup für Produktvideos investiert
39:07 Gewinne eine Oxolo Jahresmitgliedschaft für Produktvideos
---
Willst du unbedingt damit beginnen, es auf Amazon zu vernichten? Hier sind einige sorgfältig zusammengestellte Ressourcen, die Ihnen den Einstieg erleichtern:
Achieve More Results in Less Time
Accelerate the Growth of Your Business, Brand or Agency
Maximize your results and drive success faster with Helium 10's full suite of Amazon and Walmart solutions.