#63 – Er hat 35 KG abgenommen und dadurch sein Geschäft auf Amazon gestartet
Er hat sein Interesse für Diät zum Geschäft auf Amazon FBA gemacht. Produkte von Herstellern in Deutschland einkaufen und Influencer Werbung nutzen
Originally published on: February 20, 2023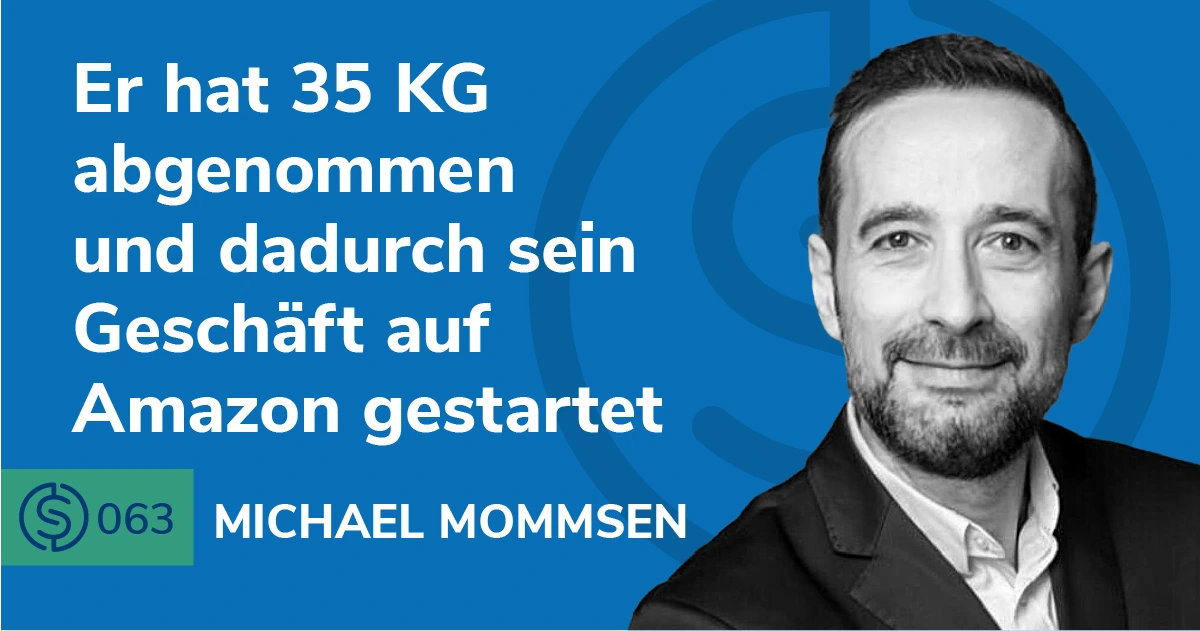 In der heutigen Episode unterhalte ich mich mit Michael Mommsen zu Gast. Nachdem er in einer Diät selbst 35 KG abgenommen hat, hat er den Bedarf für Nahrungsergänzungsmittel erkannt. Er bietet z.b. Low Carb Brotmischungen an und hat damit sein persönliches Interesse zum Geschäft gemacht. Er erzählt uns, wie es ist in der Lebensmittelbranche anzubieten, Produkte in Deutschland herzustellen und Influencer Werbung zu nutzen.
In Folge 63 des Serious Sellers Podcast auf Deutsch, Marcus und Michael diskutieren:
03:00 So hat Michael seine Nische auf Amazon gefunden
07:00 So hat er Nachfrage und Konkurrenz überprüft
10:55 Wie er das nächste Amazon Produkt geplant hat
13:10 Diese Nachweise sind im Bereich Lebensmittel nötig
17:35 So entwickelt er neue Produktideen
23:33 Hier findet er Lieferanten aus Deutschland
27:55 Das ist seine Strategie mit Produktfotografie
33:00 So hat er seine exakte Zielgruppe definieren können
36:55 So findet er Influencer die seine Produkte bewerben
---
Willst du unbedingt damit beginnen, es auf Amazon zu vernichten? Hier sind einige sorgfältig zusammengestellte Ressourcen, die Ihnen den Einstieg erleichtern:
Everything for your business on Amazon.
Find out more about our products by signing up or speaking with one of our
Customer Success representatives today. With us in your corner, you can enjoy
more sales and increased engagement from your Amazon business.
Chat with a Support Specialist