#61 – Er betreibt Amazon FBA seit 4 Jahren von der Segelyacht im Mittelmeer
Er hat sich mit Amazon FBA selbständig gemacht und bereist auf dem Segelboot das Mittelmeer. Wie man vom Boot aus Amazon Produktsuche betreibt und den Produkt Launch auf Amazon durchführt.
Originally published on: February 6, 2023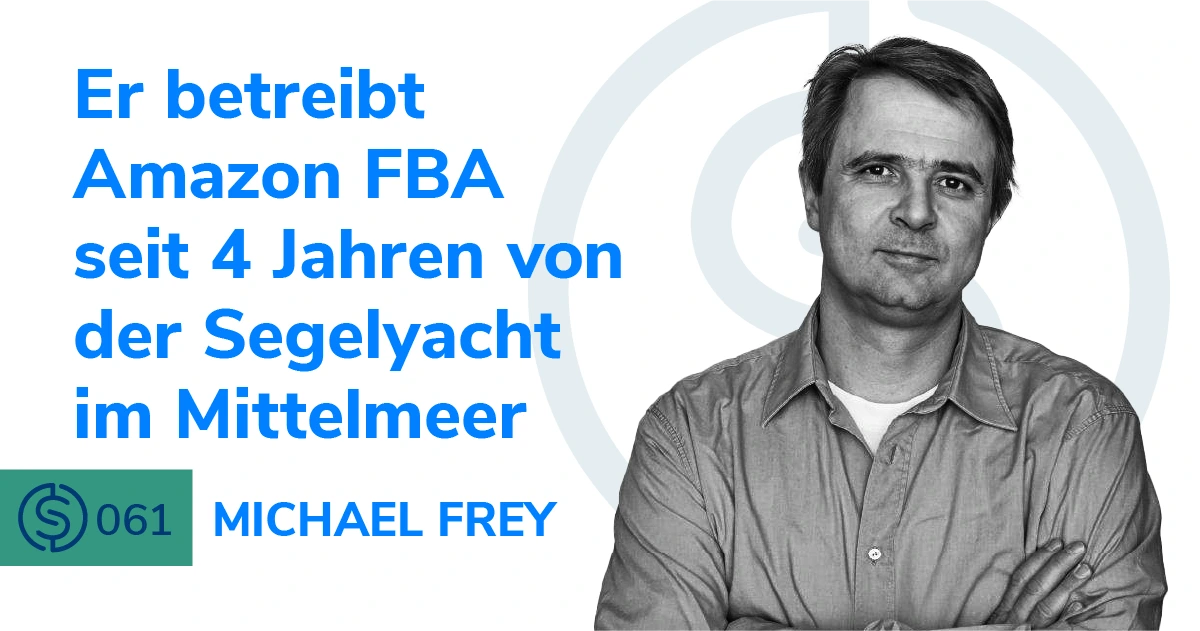 In der heutigen Episode unterhalte ich mich mit Michael Frey. Er lebt den Traum vieler Leute und lebt und arbeitet auf dem Segelboot. Dort fährt er von Griechenland über Italien, Spanien und Frankreich immer neue Buchten an. Dabei arbeitet er an seinen Produkten, die er über Amazon FBA vertreibt. Er erzählt uns wie das selbständige Arbeiten auf dem Boot funktioniert und wie er Produktsuche und Produktstarts auf Amazon plant.
In Folge 61 des Serious Sellers Podcast auf Deutsch, Marcus und Michael diskutieren:
02:04 – So hat sich Michael selbständig gemacht mit Amazon FBA private Label
08:10 – Dadurch hat er seine erste Produktidee gefunden
10:40 – Das hat Michael aus seinem ersten Produktstart auf Amazon gelernt
13:30 – So ist es dauerhaft eine Segelyacht mit Mittelmeer als Büro zu haben
21:35 – Deshalb ist Deutschland der Standort seiner Firma
26:45 – Das ist seiner Erfahrung damit Amazon Projekte aus Facebook Gruppe aufzukaufen
30:40 – Das ist seine Strategie mit Produktfotografie
34:00 – Hier sieht der die Entwicklung beim Thema Produktstart auf Amazon
36:00 – Das Problem mit Amazon Seller Central
41:00 – So generiert er mehr Bewertungen für seine Produkte
51:00 – Michaels bester Tip für effektive PPC Werbung auf Amazon
---
Willst du unbedingt damit beginnen, es auf Amazon zu vernichten? Hier sind einige sorgfältig zusammengestellte Ressourcen, die Ihnen den Einstieg erleichtern:
Everything for your business on Amazon.
Find out more about our products by signing up or speaking with one of our
Customer Success representatives today. With us in your corner, you can enjoy
more sales and increased engagement from your Amazon business.
Chat with a Support Specialist