#59 – 10 X Wachstum – mit welchen Strategien Amazon Händler rapide wachsen
Warum einige Amazon Händler schneller wachsen. Erfahre die Zusammenhänge zwischen Produktauswahl, Herstellersuche, Speditionen und Kapital.
Originally published on: January 23, 2023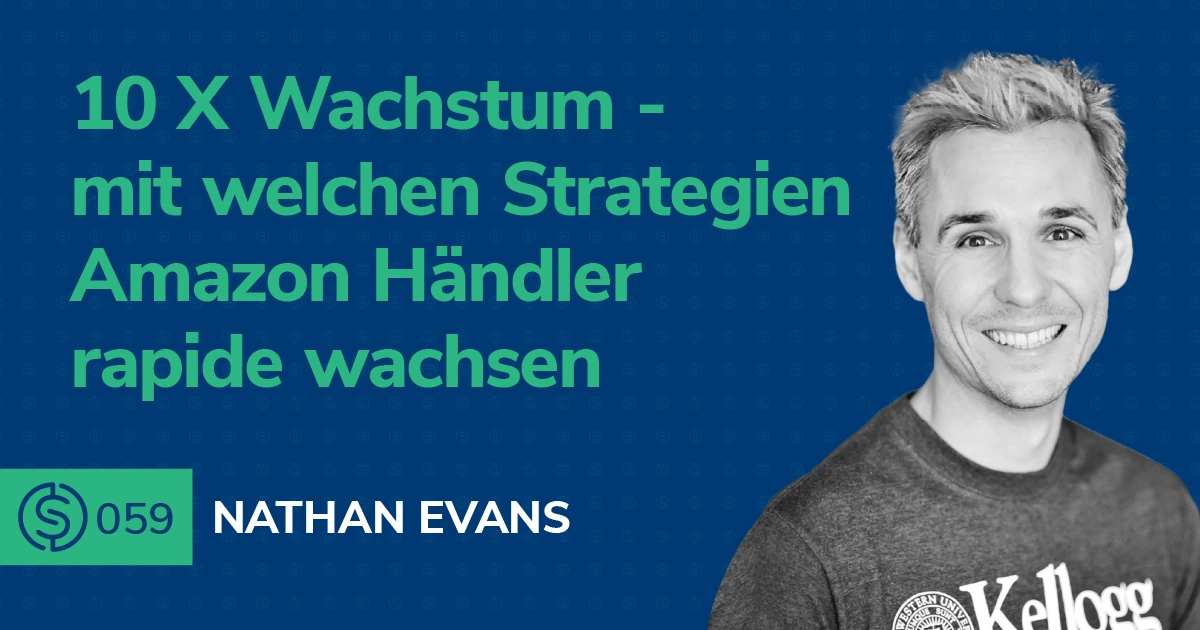 In der heutigen Episode unterhalte ich mich mit Nathan Evans. Er ist Co-Founder von dem Warenfinanzierer Fulfin. In der Position kennt der die Entwicklung von hunderten von Kunden und sieht immer wieder parallelen warum einige Unternehmen so rasant auf Amazon wachsen. In der Episode erklärt er uns die Zusammenhänge zwischen Produktauswahl, Herstellersuche, Speditionen und Kapital. Besuche auf die Webseite https://www.fulfin.com/de/ und https://sellerbarcamp.com.
In Folge 59 des Serious Sellers Podcast auf Deutsch, Marcus und Nathan diskutieren:
05:05 – Warum wachsen andere Händler so schnell auf Amazon?
10:40 – Wieso die Umschlagsgeschwindigkeit des Lagerbestandes so wichtig ist
15:25 – Wieviel Startkapital haben die erfolgreichsten Amazon Verkäufer?
21:45 – Welchen entscheidenden Faktor die Finanzierungsart ausmacht
26:20 – Welcher Einfluss macht die Lieferantenwahl für das Wachstum?
31:20 – Der Vorteil den diese Abmachung mit deiner Spedition bringt
33:40 – Für welche Kreditsummen kann man von Fulfin Warenfinanzierung erhalten?
38:09 – Strategien die erfolgreiche Amazon Verkäufer für Ihr Wachstum nutzen
41:25 – Nathans Tipp für alle Amazon Händler
---
Willst du unbedingt damit beginnen, es auf Amazon zu vernichten? Hier sind einige sorgfältig zusammengestellte Ressourcen, die Ihnen den Einstieg erleichtern:
Everything for your business on Amazon.
Find out more about our products by signing up or speaking with one of our
Customer Success representatives today. With us in your corner, you can enjoy
more sales and increased engagement from your Amazon business.
Chat with a Support Specialist