#58 – Worauf es in Amazon Listings 2023 ankommt damit sich Produkte verkaufen
Die neuesten Amazon Strategien für Amazon Produktlistings. Optimiere Produktbeschreibungen mit Keywords und Produktfotografie mit Infografiken.
Originally published on: January 16, 2023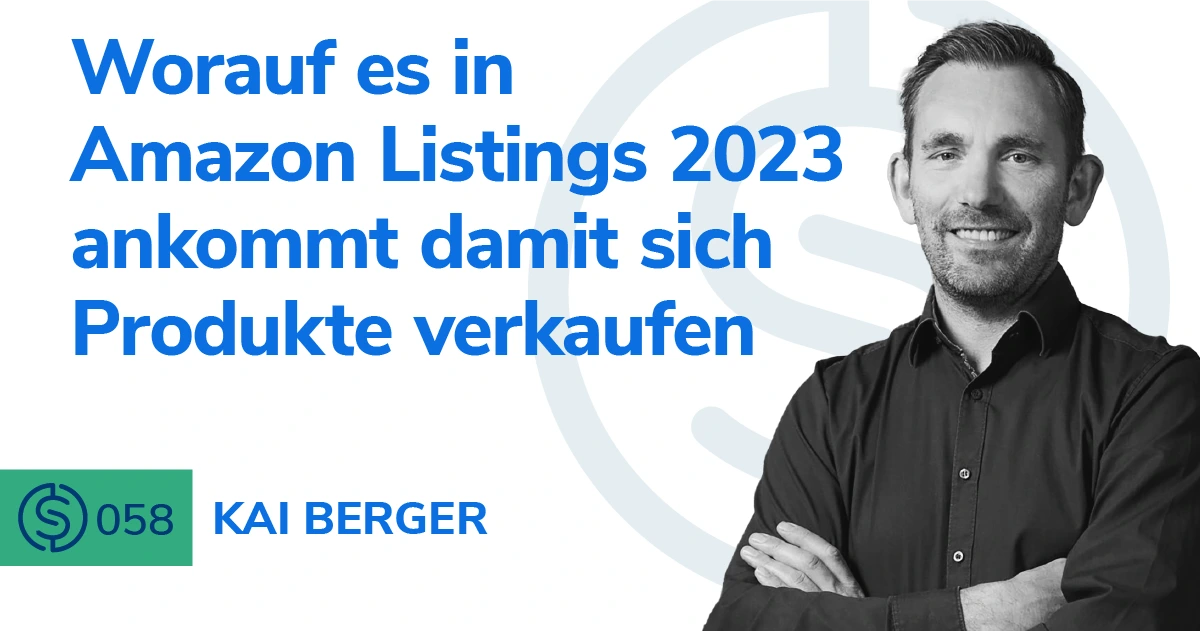 In der heutigen Episode unterhalte ich mich mit Kai Berger. Er betreibt seit 2011 die Amazon Agentur Heyhome und hat in der Zeit viele Entwicklungen bei Amazon erlebt. Durch seine Arbeit bringt er die Produkte vieler Hersteller zu dem Potential, das eigentlich möglich ist. Wie er vorgeht, Produkt Listings zu verbessern und worauf es ankommt, damit Angebote möglichst gut konvertieren, sprechen wir in der Episode.
In Folge 58 des Serious Sellers Podcast auf Deutsch, Marcus und Kai diskutieren:
03:23 – So war es für Kai bereits in 2011 als Amazon Agentur zu starten
07:40 – Das größte Problem von Herstellern mit Amazon FBA als Vertriebsweg
11:33 – Was bewegt den Kunden eigentlichen zum Kauf?
15:14 – Wie viel Text sollte in Produktfotos genutzt werden?
20:20 – Fallbeispiel für erfolgreiche Listing Optimierung auf Amazon
27:25 – So baut Kai A+ Content auf
29:00 – Oft übersehen: Optimierung für mobile Geräte
32:35 – Produktfotos mit Models an echten Location oder Lifestylefotos aus dem Grafikprogramm?
42:20 – Seine Strategie mit dem Amazon Seller Support
---
Willst du unbedingt damit beginnen, es auf Amazon zu vernichten? Hier sind einige sorgfältig zusammengestellte Ressourcen, die Ihnen den Einstieg erleichtern:
Everything for your business on Amazon.
Find out more about our products by signing up or speaking with one of our
Customer Success representatives today. With us in your corner, you can enjoy
more sales and increased engagement from your Amazon business.
Chat with a Support Specialist