#56 – Verkäufe erhöhen, Retouren vermeiden: Amazon Produktfoto Tipps
Originally published on: January 3, 2023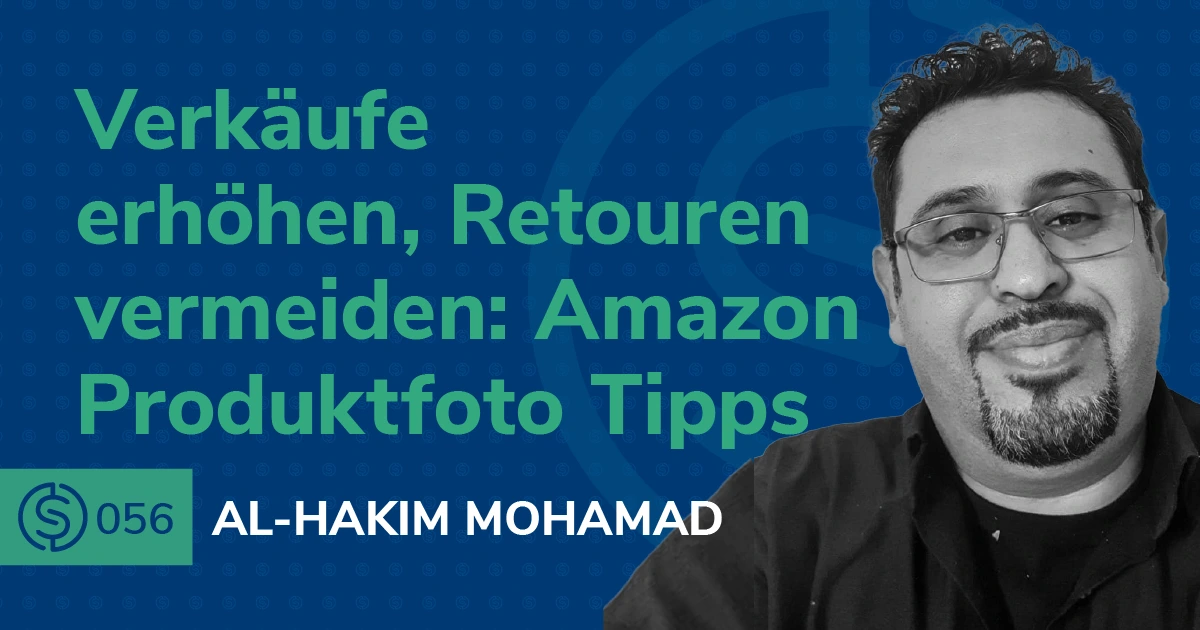 In der heutigen Episode unterhalte ich mich mit Mohamad AL-Hakim von SEO-Pictures.de. Als Amazon Händler hat er zu erst seine eigenen Produktfotos selber gemacht und über kurze Zeit auch für immer mehr Kollegen. Er hat für sich heraus gefunden wie Produktfotos den Kunden über die Vorteile überzeugen und über die Anwendung informieren. Das resultiert in mehr Verkäufe, in weniger Retouren und Anfragen zu den Produkten. Im Podcast erzählt er uns was die richtigen Produktfotos auf Amazon für deine Verkäufe bewirken können.
In Folge 56 des Serious Sellers Podcast auf Deutsch, Marcus und Mohamad diskutieren:
03:20 – So war sein Einstieg in den E-Commerce und Amazon FBA
07:75 – Funktionieren Produktfotos für Amazon auch auf Ebay und auf der eigenen Webseite?
16:51 – Wann ist der richtige Zeitpunkt Produktfotos machen zu lassen?
21:53 – Das ist seine Strategie für Produktfotos die Verkäufe machen
28:57 – Für Lifestyle Fotos Models und Location buchen, oder im Photoshop hinzufügen?
36:13 – Was sollten Videos in Amazon Produktlisting bieten?
41:40 – Mohammeds bester Tipp für Amazon Händler
---
Willst du unbedingt damit beginnen, es auf Amazon zu vernichten? Hier sind einige sorgfältig zusammengestellte Ressourcen, die Ihnen den Einstieg erleichtern:
Everything for your business on Amazon.
Find out more about our products by signing up or speaking with one of our
Customer Success representatives today. With us in your corner, you can enjoy
more sales and increased engagement from your Amazon business.
Chat with a Support Specialist