#55 – Neue Helium 10 Tools und Funktionen für Amazon Verkäufer
Die besten Software Tools für Amazon Händler von Helium 10 haben einige Updates erhalten. Lerne wie du deine Amazon PPC Kampagnen und Produkte erstellen und optimiere kannst.
Originally published on: December 26, 2022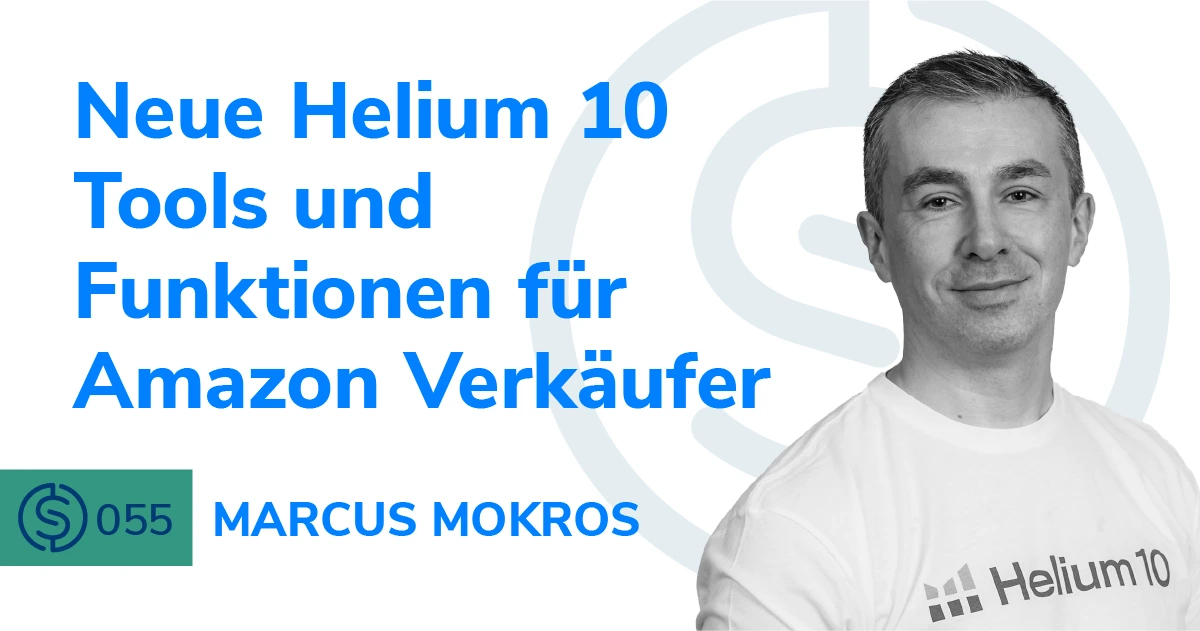 In der heutigen Episode schauen wir uns an, welche neuen Funktionen und Tools es von Helium 10 für Amazon Händler gibt. Lerne wie du deine PPC Kampagnen noch effizienter gestalten kannst, wie du erkennt wie Relavant Amazon dich für einen Suchbegriff einstuft und wieso vielen Amazon Händler unnötig hohe Gebühren abgezogen werden.
In Folge 54 des Serious Sellers Podcast auf Deutsch, Marcus diskutieren:
01:20 – BBL November Rückblick 
11:28 – Wie du die exakte PPC Strategie deiner Konkurrzen bekommst
15:18 – Erkenne wenn PPC Kampagenen ihr Tages Budget aufbrauchen
16.43 – Sehe welche Änderung Amazon an deinem Lagerbestand vornimmt
19:20 – Erkenne wie relevant Amazon dein Produkt einstuft
22:00 – Wieso vielen Händlern zu hohe Amazon  Gebühren berechnet werden
23:40 – Analysiere wie oft du auf einer Suchergebnisseite auftauchen kannst
---
Willst du unbedingt damit beginnen, es auf Amazon zu vernichten? Hier sind einige sorgfältig zusammengestellte Ressourcen, die Ihnen den Einstieg erleichtern:
Everything for your business on Amazon.
Find out more about our products by signing up or speaking with one of our
Customer Success representatives today. With us in your corner, you can enjoy
more sales and increased engagement from your Amazon business.
Chat with a Support Specialist