#54 – Wie man einen ganzen Industriekonzern auf Amazon bringt
Er bringt die Produkte eines ganzen Konzerns auf Amazon. Dabei bietet er auch Handelsware an. Wir unterhalten uns über PCC Werbekampagnen, Listing-Optimierung und das Erhalten von Amazon Rezensionen.
Updated on: January 3, 2023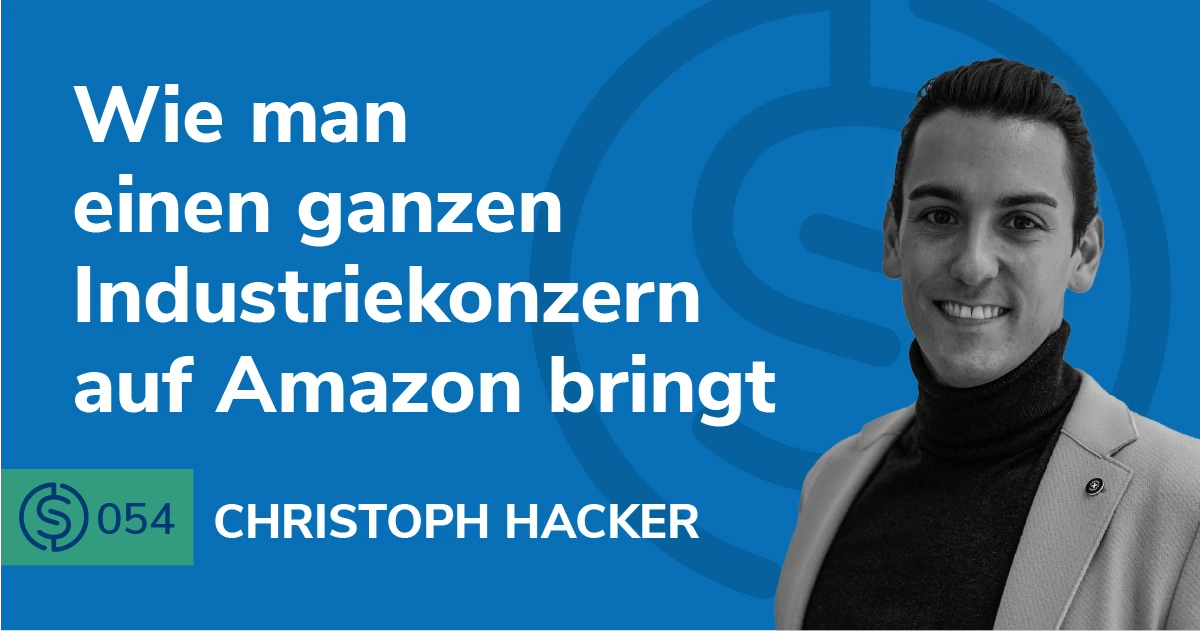 In der heutigen Episode unterhalte ich mich mit Christoph Hacker. Er ist Mitarbeiter in einem großen Konzern in dem beschlossen wurde auch ein Geschäftszweig mit Endkunden aufzubauen. Christophs große Aufgabe ist es das durch Amazon zu realisieren. Obwohl er damit bereits Zugriff auf unendlich viele Produkte hat, wurden aber auch schon Marken mit Ware anderer Hersteller gestartet. Wir unterhalten uns hier über seine Erfahrungen und Strategien hierbei. Hier findest du Christoph auf Linkedin https://www.linkedin.com/in/christoph-hacker-2b2a18108/
In Folge 54 des Serious Sellers Podcast auf Deutsch, Marcus und Christoph diskutieren :
6:36 – So lief sein erster Produktstart
12:05 – Deswegen nimmt er auch Produkte anderer Hersteller ins Programm
16:37 – Aufgaben selber umsetzen, oder externe Partner nutzen, das ist seine Strategie
20:22 – Wie plant er das Einlagern von Saisonware bei Amazon
24:00 – So positioniert er die höhere Qualität gegen Billigprodukte
28:20 – Das ist seine Strategie bei der Erstellung von Listing Texten
29:20 – Das müssen Produktfotos aussagen
34:25 – So geht er vor wenn er ein Deutsches Listing in Frankreich neu startet
41:20 – Das ist seine Erfahrung mit dem Teamaufbau
45:05 – Christophs Tipp an andere Amazon Händler
---
Willst du unbedingt damit beginnen, es auf Amazon zu vernichten? Hier sind einige sorgfältig zusammengestellte Ressourcen, die Ihnen den Einstieg erleichtern:
Everything for your business on Amazon.
Find out more about our products by signing up or speaking with one of our
Customer Success representatives today. With us in your corner, you can enjoy
more sales and increased engagement from your Amazon business.
Chat with a Support Specialist