#52 – Viele Vorteile, aber viele Unterschiede: Beschaffung aus der Türkei
Er hat seine Amazon Marke aufgebaut und sein Amazon Business verkauft. So hat er sein Exit durchgeführt und so geht er vor, um Hersteller in der Türkei zu finden.
Originally published on: December 5, 2022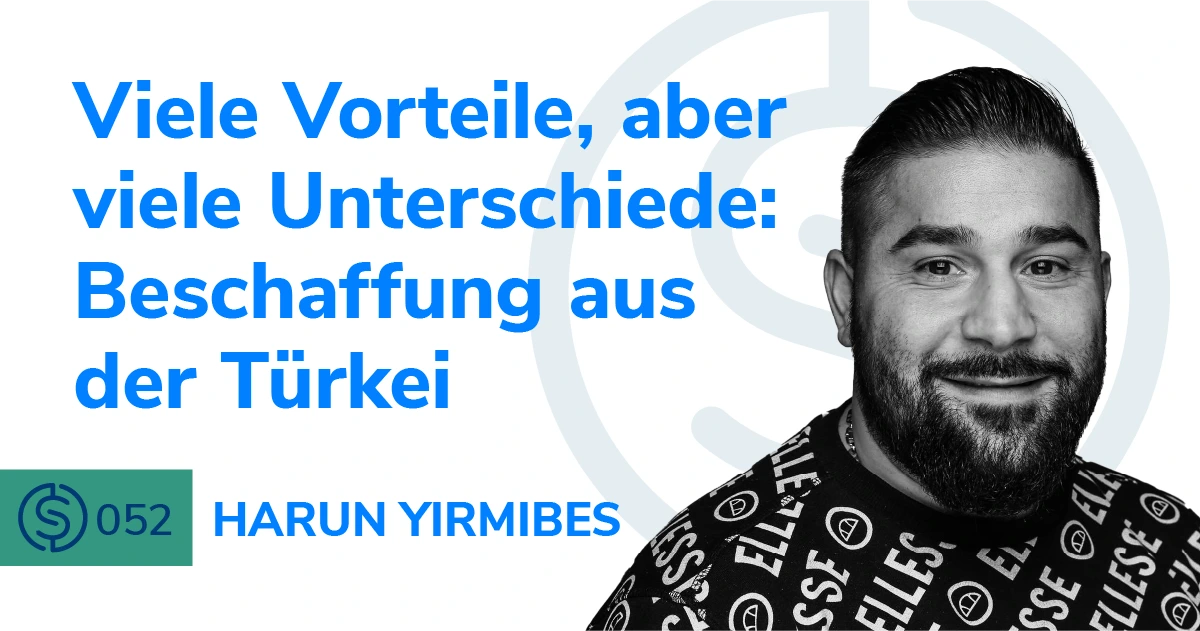 In der heutigen Episode unterhalte ich mich mit Harun Yirmibes. Er hat sein Amazon Business gestartet, um mehr Zeit für die Familie zu haben. Im Podcast erzählt er wie er vorgegangen ist, wie er seine erste Marke verkauft hat und wie er die Explosion der Frachtkosten aus China mit Lieferanten aus der Türkei entgegenwirken konnte.
In Folge 52 des Serious Sellers Podcast auf Deutsch, Marcus und Harun diskutieren:
04:07 Warum Harun mit dem Verkauf auf Amazon begonnen hat
09:05 Das ist seine Erfahrung mit dem coaching durch eine Agentur
16:02 Deswegen musste er seine Chinesischen Lieferanten mit der Türkei ersetzen
21:00 So hat er einen Käufer für seine erste Amazon Marke gefunden
24:05 Das ist der Unterschied einen Hersteller in der Türkei zu finden
29:22 Das ist der Ablauf ein Produkt über einen Sourcing Agenten zu beschaffen
34:30 Eine weitere Besonderheit wenn man Produkte aus der Türkei einkauft
38:13 Das ist beim Zoll zu beachten bei der Einfuhr aus der Türkei
---
Willst du unbedingt damit beginnen, es auf Amazon zu vernichten? Hier sind einige sorgfältig zusammengestellte Ressourcen, die Ihnen den Einstieg erleichtern:
Everything for your business on Amazon.
Find out more about our products by signing up or speaking with one of our
Customer Success representatives today. With us in your corner, you can enjoy
more sales and increased engagement from your Amazon business.
Chat with a Support Specialist