#50 – Die innovative Lösung für Ware und Wachstum Finanzierung zu erhalten
Amazon Händler haben ihr Startkapital irgendwann aufgebraucht. Für weiteres Wachstum muss dann ein Warenkredit her. Banxy.io bietet Warenfinanzierung für Online Händler.
Updated on: November 22, 2022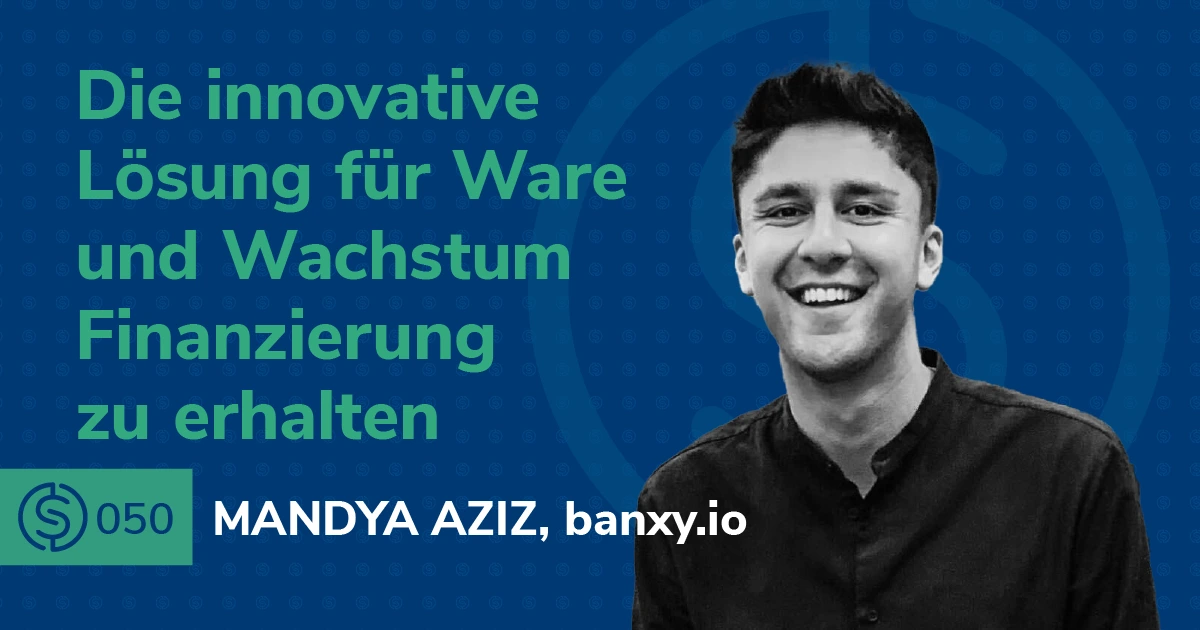 In der heutigen Episode unterhalte ich mich mit Mandya Aziz von banxy: bit.ly/banxy-io. Amazon Händler haben mehr oder weniger Startkapital. Wenn das Geschäft erfolgreich läuft, wird das Budget irgendwann verbraucht und das ist der Nummer 1 Grund, warum das Wachstum dann stockt. Banken sind oft noch nicht vorbereitet auf junge E-Commerce Startups. Bankxy ist ein Warenfinanzierer, der komplett spezialisiert auf E-Commerce Händler ist. Warenkredite werden möglichst unbürokratisch innerhalb weniger Stunden oder Tagen bewilligt. Eine sehr interessante Chance schnell Engpässe zu überwinden.
In Folge 50 des Serious Sellers Podcast auf Deutsch, Marcus und Mandaya diskutieren:
04:30 – Was sind die typischen Hürden, die Händler bei der Kapitalbeschaffung haben?
08:35 – Wie ist der Ablauf für Warenfinanzierung?
12:30 – Wie lange dauert so einen Prozess vom Antrag bis zur Kreditzusage?
16:27 – Zu welchen Laufzeiten kann ich Fremdfinanzierung für Ware erhalten?
21:57 – Muss ich irgendwelche Sicherheiten für einen Warenkredit hinterlegen?
28:40 – Welche Mindestkriterien muss ein Online-Händler mitbringen?
---
Willst du unbedingt damit beginnen, es auf Amazon zu vernichten? Hier sind einige sorgfältig zusammengestellte Ressourcen, die Ihnen den Einstieg erleichtern:
Everything for your business on Amazon.
Find out more about our products by signing up or speaking with one of our
Customer Success representatives today. With us in your corner, you can enjoy
more sales and increased engagement from your Amazon business.
Chat with a Support Specialist