#49 – Wie Amazon Händler von Marken profitieren und mit Patenten schützen
Wie Amazon Händler Marken anmelden und ihre Produkt mit einem Design Patent schützen können.
Originally published on: November 14, 2022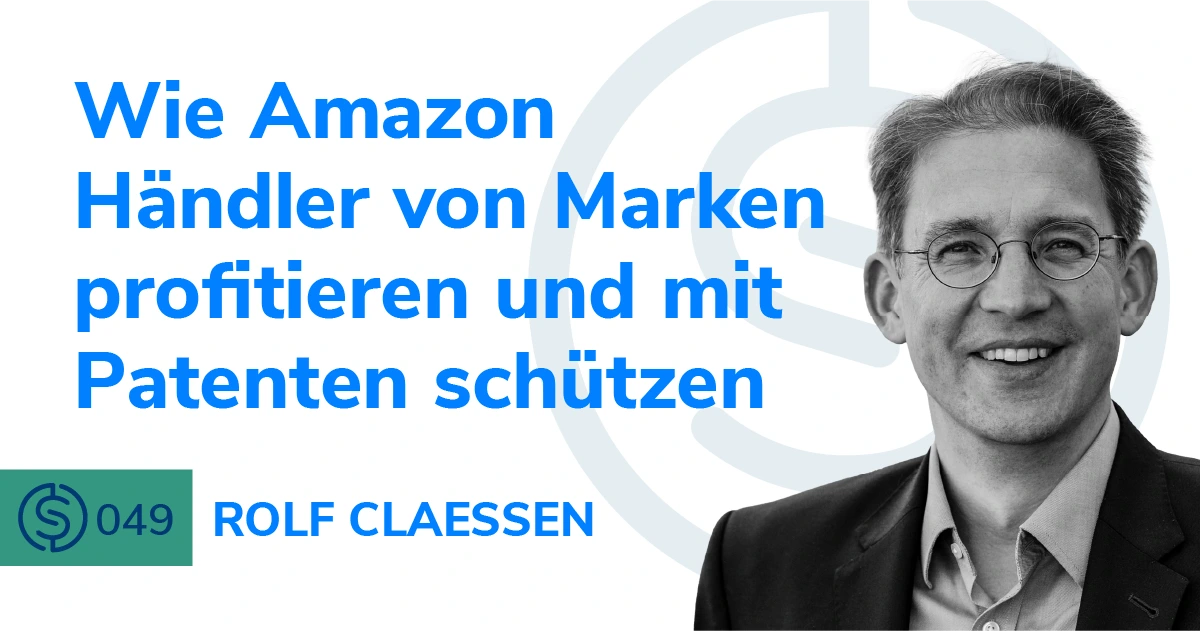 In der heutigen Episode unterhalte ich mich mit Patentanwalt Rolf Claessen. Er erzählt im Podcast darüber welche Fehler regelmäßig gemacht werden wenn eine Marke angemeldet wird. Ausserdem unterhalten wir uns darüber in welchen Fall man keine Angst vor Patenten haben muss und wie man sein Eigenes Amazon Produkt günstig mit einem Design Patent gegen die Konkurrenz sichern kann.
In Folge 49 des Serious Sellers Podcast auf Deutsch, Marcus und Rolf diskutieren:
02:15 – Marken, Patente und Amazon, das sind die Grundlagen
05:25 – Wie günstig man an Patentschutz für seine Produkte kommt
07:30 – Wie Händler mit Patentrecht Konkurrenten angreifen
13:59 – Kann man sich eine Marke ohne professionelle Hilfe anmelden?
19:30 – Für wen sind Design Patente interessant?
28:48 – Können Hersteller den Verkauf von Produkten verbieten?
37:30 Wer haftet bei Verstößen Hersteller oder Händler?
---
Willst du unbedingt damit beginnen, es auf Amazon zu vernichten? Hier sind einige sorgfältig zusammengestellte Ressourcen, die Ihnen den Einstieg erleichtern:
Everything for your business on Amazon.
Find out more about our products by signing up or speaking with one of our
Customer Success representatives today. With us in your corner, you can enjoy
more sales and increased engagement from your Amazon business.
Chat with a Support Specialist