#48 – Er hat über 3000 Amazon Produkte und jetzt Expansion in die USA
Er verkauft als Amazon Händler in ganz Europa. Als nächstes plant der seine Amazon Produkte in den USA zu verkaufen
Originally published on: November 5, 2022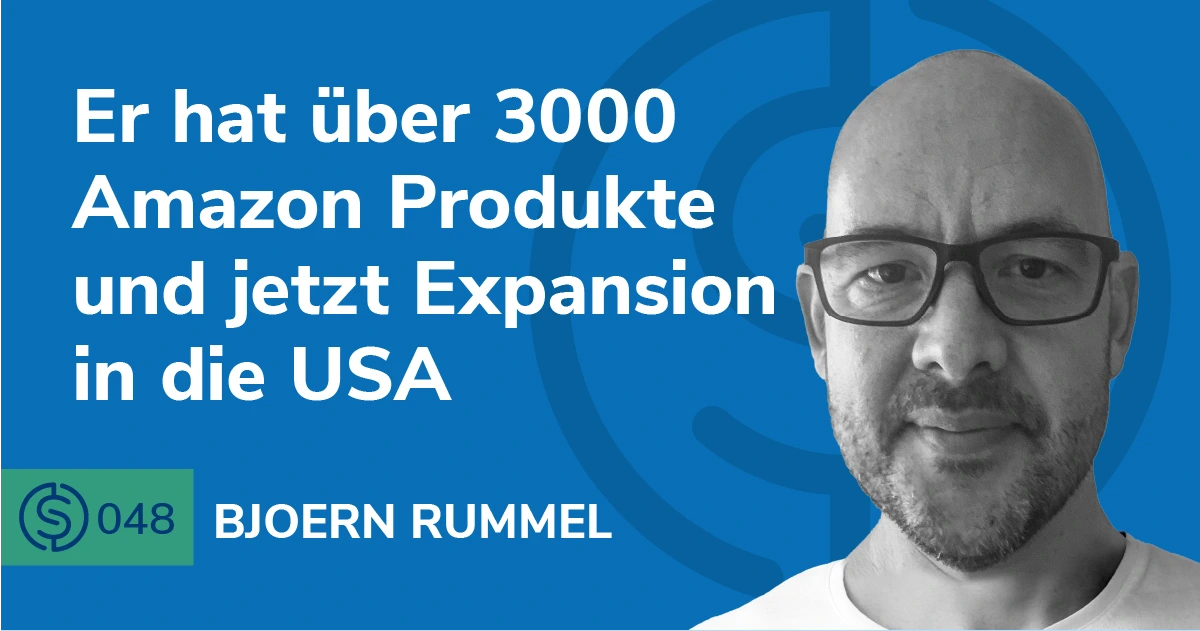 In der heutigen Episode unterhalte ich mich mit Bjoern Rummel. Mit seinem Start in 2013 ist er schon lange Jahre aktiv auf Amazon. Dabei hat er erkannt wie wichtig es für ein Unternehmen ist langsam zu wachsen. Sein nächster Plan ist es aber die Geschäfte auf die USA auszuweiten und Umsätze in 8stellige Höhen wachsen zu lassen. Wie er das genau gemacht erzählt er uns im Podcast.
In Folge 48 des Serious Sellers Podcast auf Deutsch, Marcus and Bjoern diskutieren:
06:10 Warum seine Produkte nicht aus China stammen
10:40 Wie er Hersteller in Europa findet
14:55 Wie geht er vor um neue Produktideen auf Messen zu finden
20:35 So setzt er sich durch höhere Qualität von der Konkurrenz ab
25:00 Wie ist seine Strategie das Produkt Listing zu optimieren
30:30 Wie entscheidet er ob ein neues Produkt hinzugefügt werden soll
35:00 Warum er Amazon FBA nutzt und selber versenden keine Frage ist
40:00 Das ist seine Aussage mit Fremdkapital zu wachsen
42:20 Mit dem Plan in 2023 zum 8stelligen Umsatz
---
Willst du unbedingt damit beginnen, es auf Amazon zu vernichten? Hier sind einige sorgfältig zusammengestellte Ressourcen, die Ihnen den Einstieg erleichtern:
Everything for your business on Amazon.
Find out more about our products by signing up or speaking with one of our
Customer Success representatives today. With us in your corner, you can enjoy
more sales and increased engagement from your Amazon business.
Chat with a Support Specialist