#47 – Die neuesten Helium 10 Updates im Oktober und 6 Keyword Recherche Strategien
Die neusten Funktionen und Tools von Helium 10 für Amazon Händler. 6 Keyword Recherche Strategien, um dein Verkaufen auf Amazon zu optimieren.
Originally published on: October 30, 2022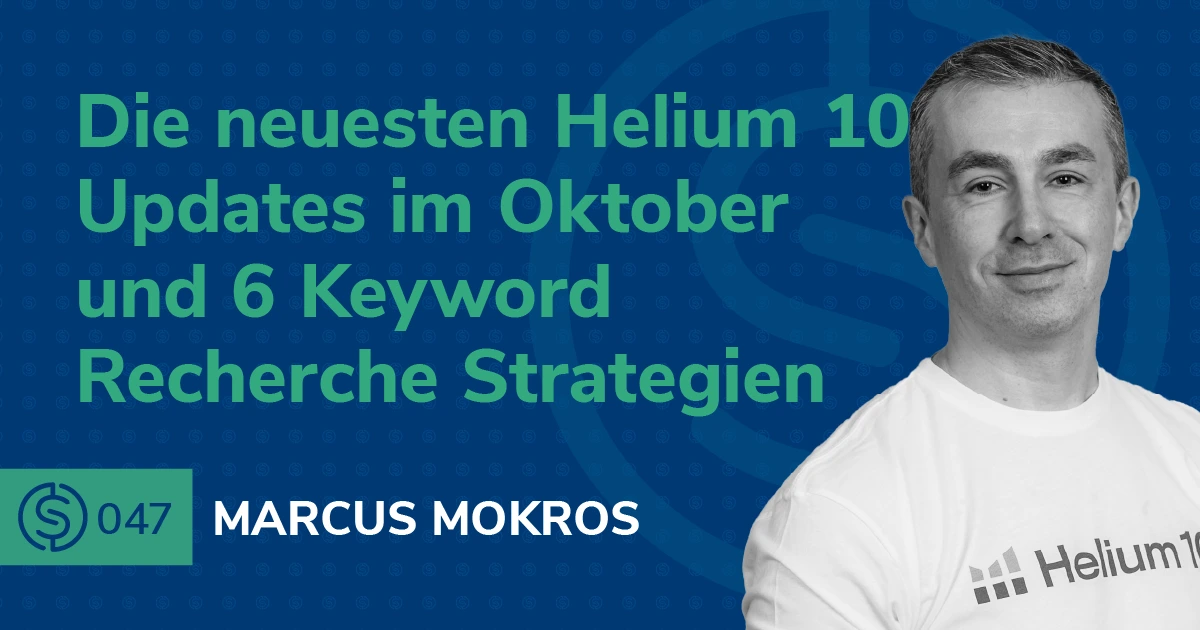 Bigger Better Launch auf Deutsch heißt die Serie in der ich dir die neusten Helium 10 Funktionen und Tools vorstellen. Bleib hiermit auf dem Laufenden über dem wie du mit Helium 10 dein Amazon Business aufbauen kannst. Auch diesen Monat haben wir wieder einige neue Updates. Außerdem stelle ich dir 6 Keyword Recherche Strategien vor die du kennen musst.
In Folge 46 des Serious Sellers Podcast auf Deutsch, Marcus diskutieren:
00:53 Rückblick, das war neu im September
04:54 Brand Analytics Conversion Share in Cerebro
09:40 Die Verknüpfung von Magnet und Keyword Tracker
10:34 Keyword Tipp 1: Top 10-15 Organische Keywords für eine Nische
12:22 Keyword Tipp 2: Top Keywords die deine Konkurrenten übersehen
14:22 Vereinfachter Einstieg in Helium 10
15:13 Passe deine Sprache in der Werkzeugleiste an
15:40 Keyword Tipp 3: Top Keywords für die deine Konkurrenten keine PPC nut
---
Willst du unbedingt damit beginnen, es auf Amazon zu vernichten? Hier sind einige sorgfältig zusammengestellte Ressourcen, die Ihnen den Einstieg erleichtern:
Everything for your business on Amazon.
Find out more about our products by signing up or speaking with one of our
Customer Success representatives today. With us in your corner, you can enjoy
more sales and increased engagement from your Amazon business.
Chat with a Support Specialist