#44 – So hat Daniel 10 erfolgreiche Amazon FBA Produkte in nur 1,5 Jahren gestartet
Daniel hat als neuer Händler bereits 10 Produkte gestartet. Aktuell sucht er in China nach Hersteller für seine nächsten Amazon Artikel.
Updated on: October 17, 2022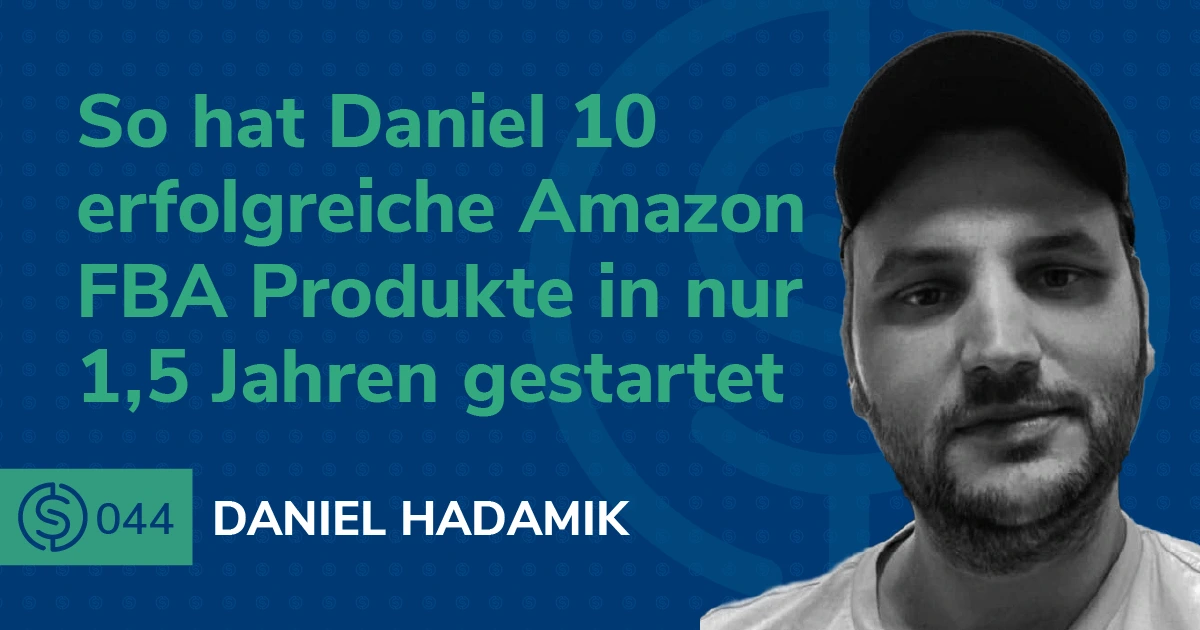 In der heutigen Episode unterhalte ich mich mit Daniel Hadamik. Er hat 10 Amazon FBA Produkte gestartet. Sein erstes Produkt lief erfolgreich vom ersten Tag an und weitere Produkte sind bereits in Planung. Im Podcast erzählt er uns wie er so ein rasantes Wachstum hingelegt hat.
In Folge 44 des Serious Sellers Podcast auf Deutsch, Marcus and Daniel diskutieren:
02:05 – So hat sich Daniel entschieden auf Amazon zu verkaufen
05:30 – So hat Daniel seines eigenes Produkt entwickelt
09:15 – Das ist seine Strategie, um den nächsten Artikel zu finden
14:50 – Anfangs wurden Fehler gemacht
18:45 – Deshalb führte sein schnelles Wachstum zu Problemen
25:55 – So wichtige ist Vorbereitung für Ihn
29:00 – Das Problem mit DDP Transport aus China
36:00 – Das sind die Verkaufspreise die Daniel anstrebt
41:35 – Das ist seine Strategie, um von seinem Amazon Shop leben zu können
---
Willst du unbedingt damit beginnen, es auf Amazon zu vernichten? Hier sind einige sorgfältig zusammengestellte Ressourcen, die Ihnen den Einstieg erleichtern:
Everything for your business on Amazon.
Find out more about our products by signing up or speaking with one of our
Customer Success representatives today. With us in your corner, you can enjoy
more sales and increased engagement from your Amazon business.
Chat with a Support Specialist