#42 – Wie Amazon Händler Muster und Kleinserien direkt in Deutschland herstellen
Wie du Muster von deinen Produkten in Deutschland herstellen lassen kannst. Produkte per 3D Druck in Deutschland produzieren lassen.
Originally published on: September 25, 2022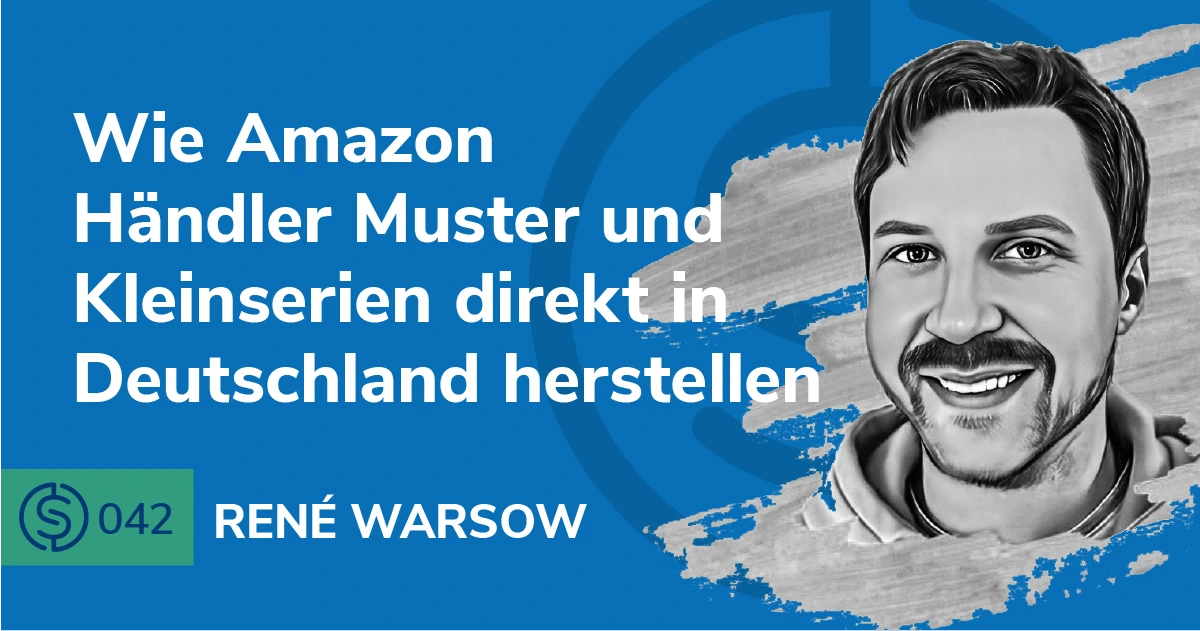 In der heutigen Episode habe ich René Warsow mit seinem Business www.warsowerk.de. Er hat sein Hobby zum Beruf gemacht und stellt mit 3D Druck seine Produkte selber her, die er auf Amazon verkauft. Dabei liegen für ihn die Vorteile klar auf der Hand schnell auf Ereignisse reagieren zu können und nicht erst Lieferanten und Ware in China bestellen müssen. Wir unterhalten uns darüber wie 3D Druck es ermöglicht Muster direkt in Deutschland entwickeln zu können und Produktideen schnell zu realisieren.
In Folge 42 des Serious Sellers Podcast auf Deutsch, Marcus and René diskutieren:
01:48 – So ist aus seinem Hobby eine Produktidee entstanden
06:47 – Sein erstes Amazon Produkt lief vom ersten Tag an besser als je erwartet
10:12 – So unkompliziert lief sein erster Produktstart
15:42 – Er produziert voll automatisiert von zu hause aus
20:48 – Das war seine Erfahrung mit der Anmeldung seiner Marke
25:15 – Wie hoch ist die Gefahr von Händlern aus China kopiert zu werden?
31:25 – Wie lange ist das Kleingewerbe die richtige Wahl?
34:07 – Kann sich jeder sein Produktmuster mit dem 3D Drucker herstellen?
40:49 – Das ist sein bester Rat an andere Amazon Händler
---
Willst du unbedingt damit beginnen, es auf Amazon zu vernichten? Hier sind einige sorgfältig zusammengestellte Ressourcen, die Ihnen den Einstieg erleichtern:
Everything for your business on Amazon.
Find out more about our products by signing up or speaking with one of our
Customer Success representatives today. With us in your corner, you can enjoy
more sales and increased engagement from your Amazon business.
Chat with a Support Specialist