#41 -Verkaufen auf Amazon mit fast 0 Kapital durch Reselling
Auf Ebay und Amazon verkaufen mit kleinem Kapital. Rene Huber vom Kanal RMK erklärt wie man mit Reselling ohne Budget Geld verdienen kann.
Originally published on: September 18, 2022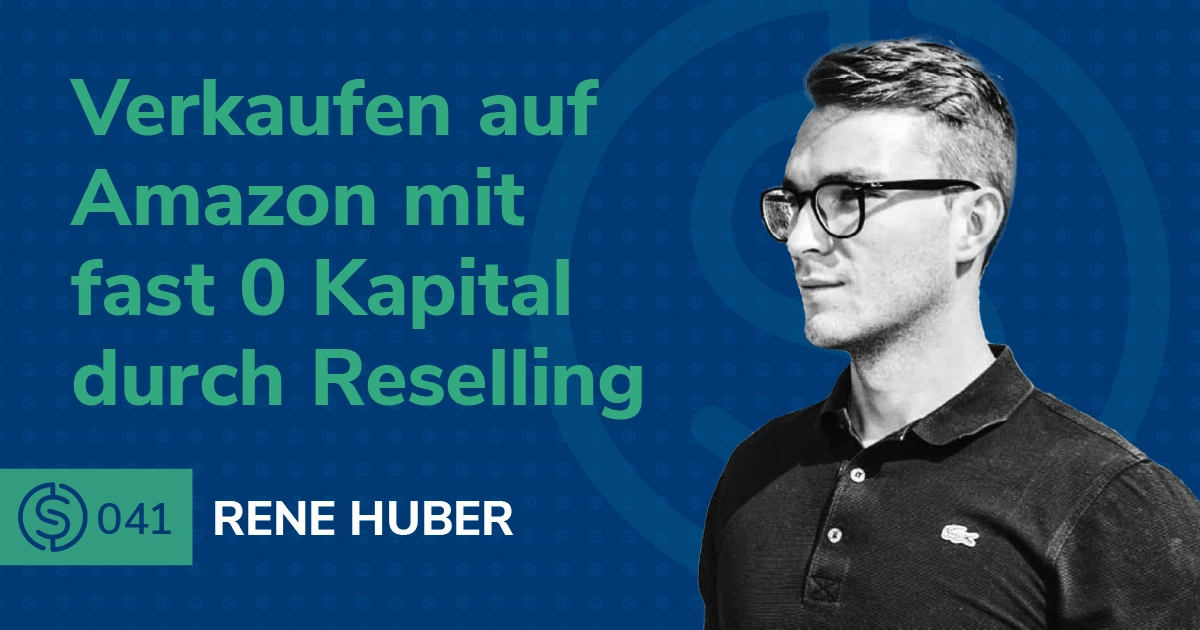 In der heutigen Episode habe ich Rene Huber vom Youtube Kanal RMK zu Gast. Er betreibt seit Jahren erfolgreich Reselling. Dabei findet er von kostenlosen Produkten auf Kleinanzeigen Portalen, über gebrauchte Dinge auf Flohmärkten, zu Schnäppchen bei Sonderangeboten und verkauft die weiter. Das macht Reselling ideal für Händler die mit kleinem Budget in den Verkauf starten möchten, oder bereits verkaufen, aber ihr Kapital schon gebunden haben.
In Folge 41 des Serious Sellers Podcast auf Deutsch, Marcus and Rene diskutieren:
01:02 – So kauft Rene Ware lokal zum weiter Verkaufen
04:52 – Darum kauft er auch defekte Produkte ein
09:54 – An dem Punkt hat er sein Job gekündigt um Reselling vollzeit zu betreiben
14:26 – Warum Lego Sets so heiss im Sammler- und Reselling-Bereich gehandelt wird
21:07 – Das sind die besten Nischen, um Reselling zu starten
26:57 – Deswegen ist Reselling ideal für neue Amazon Händler
32:57 – So macht er in einem Jahr eine Million und startet bei 0
40:00 – Das waren die Produkte, die den meisten Gewinn gebracht haben
41:24 – Das ist sein bester Tip an neue Händler im Reselling
---
Willst du unbedingt damit beginnen, es auf Amazon zu vernichten? Hier sind einige sorgfältig zusammengestellte Ressourcen, die Ihnen den Einstieg erleichtern:
Accelerate Efficiency with Insights Dashboard
The all-in-one customizable dashboard for sellers and brands, designed to accelerate decision making through the centralization of data, insights, and action. A bird's-eye view of your business with personalized suggestions to unlock growth.
Learn More about Insights Dashboard