#40 – Wie Lothar eine Premium Marke mit hochpreisigen Produkten aufgebaut hat
Hochpreisige Produkte auf Amazon verkaufen und als Premiummarke den Top Marken konkurrenz machen. Alles über Verpackungsdesign, Beschaffung und Wachstum auf anderen Plattformen, wie Ebay, Otto und Kaufland.
Originally published on: September 11, 2022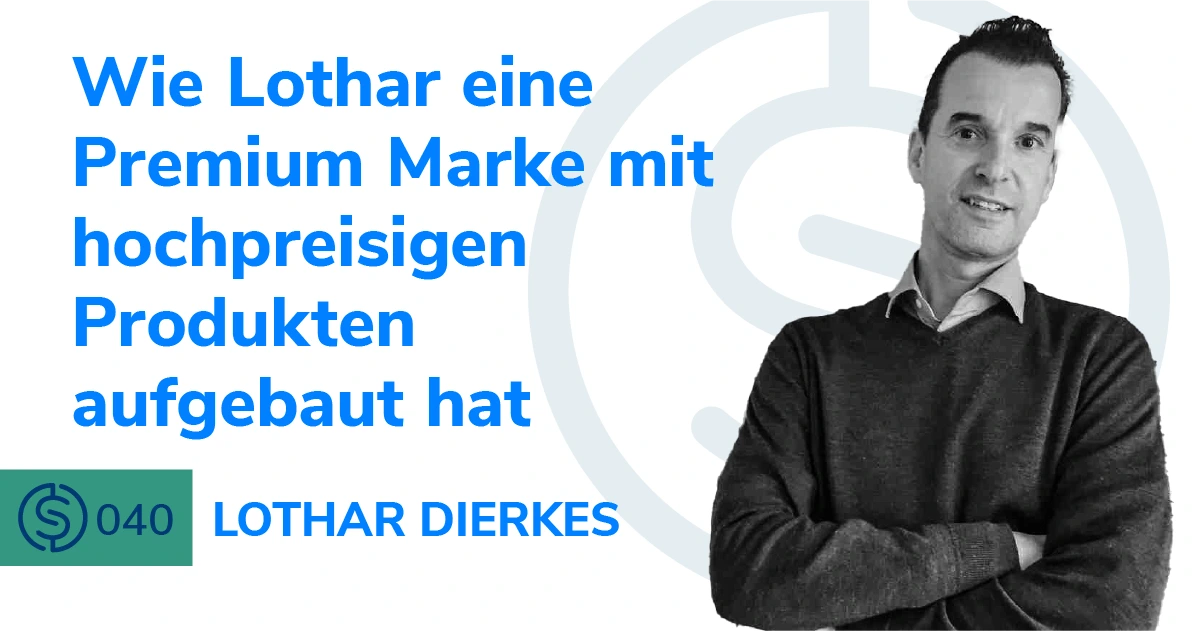 In der heutigen Episode habe ich  Annemarie Lothar Dierkes zu Gast. Er hatte direkt zu Beginn den Plan gemacht eine Premium Marke auf Amazon einzuführen, die den A-Herstellern in der Branche Konkurrenz macht. Mit seinem Design unterscheiden sich seine hochpreisigen Produkte von der Konkurrenz. Wir unterhalten uns darüber welchen Weg er dazu gegangen ist und wie er sein Geschäft jetzt durch andere Plattformen und Länder wachsen lässt.
In Folge 40 des Serious Sellers Podcast auf Deutsch, Marcus and Lothar diskutieren:
01:50 – So ist Lothar zum Verkaufen auf Amazon gekommen
06:35 – Das war sein Plan für den Start auf Amazon
10:27 – Deswegen hat er von begin an auf Verpackungsdesign gesetzt
16:10 – An dem Moment hat er gemerkt das er Aufgaben an eine Amazon Agentur abgeben muss
20:28 – So hat er sich sein Amazon Wissen angeeignet
24:45 – Deshalb besucht er Messen in Deutschland und international
30:28 – Das ist seine Strategie mit hochpreisigen Produkten auf Amazon
34:40 – Das sind die besten Marktplätze neben Amazon in Deutschland
39:03 – Das ist sein bester Tipp an andere Amazon Händler
---
Willst du unbedingt damit beginnen, es auf Amazon zu vernichten? Hier sind einige sorgfältig zusammengestellte Ressourcen, die Ihnen den Einstieg erleichtern:
Everything for your business on Amazon.
Find out more about our products by signing up or speaking with one of our
Customer Success representatives today. With us in your corner, you can enjoy
more sales and increased engagement from your Amazon business.
Chat with a Support Specialist