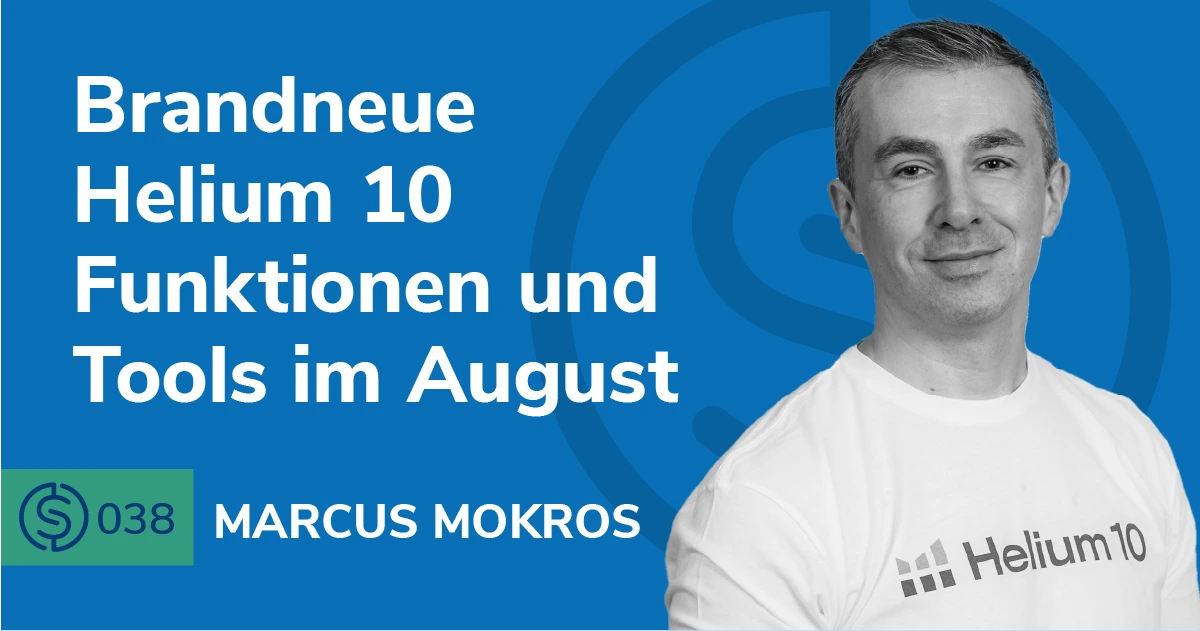 #38 – Brandneue Helium 10 Funktionen und Tools im August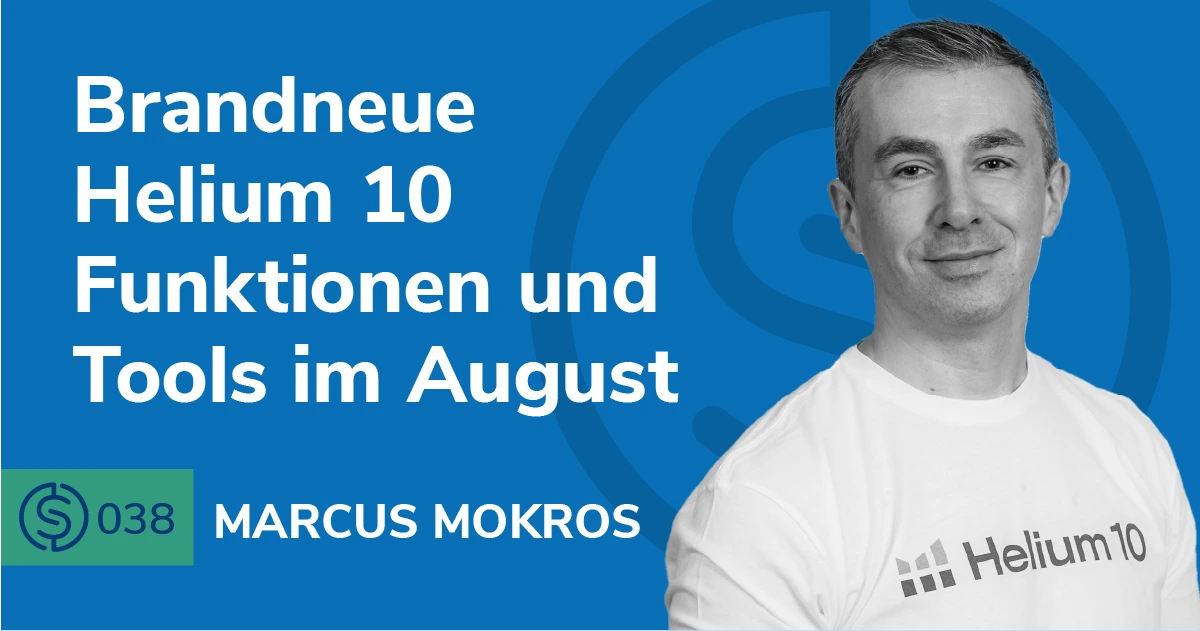 In dieser Episode stelle ich dir die neusten Helium 10 Funktionen und Tools vor, die dich unterstützen dein Amazon Business bestmöglich wachsen zu lassen. Es ist die Augustausgabe vom Bigger Better Launsche auf Deutsch. Ausserdem sehen wir uns noch ein paar Profi Amazon-Strategien an, die ich noch nie öffentlich geteilt habe.
In Folge 38 des Serious Sellers Podcast auf Deutsch, Marcus diskutieren:
01:00 Das waren die neusten Helium 10 Tool Updates aus dem Juli
04:00 Die Facebook ADs Strategie von Kevin King
05:33 Buraks Tipp, um zu beeinflussen in welches Amazon Lager du deine Ware schickst
06:50 Wie Janelle mit dieser Technik mehr Produkte an ihre Kunden verkauft
07:40 Minas Strategie deine PPC Kampagne für Varianten zu optimieren
08:43 Richs Technik Produkte zu verkaufen, die scheinbar Patente haben
10:30 Das erwartet dich beim größten Amazon Event 2022, dem Sell and Scale Summit
13:45 Helium 10 veröffentlicht die Amazon PPC Academy
17:58 Adtomic ab sofort mit Massen-Upload Funktion
19:00 Neue genauere Zahlen im Helium 10 Listing Analyzer
20:50 Sehe wie sich dein Produkt in welchen Regionen verkauft in der Verkaufskarte
22:29 Der Helium 10 Search Expander ist neu in der Chrome Browser App
27:18 Neues Amazon Update: Neues Feld für deine Keywords im Listing
28:38 Kein HTML mehr im Amazon Listing, hier kommt die Alternative
---
Willst du unbedingt damit beginnen, es auf Amazon zu vernichten? Hier sind einige sorgfältig zusammengestellte Ressourcen, die Ihnen den Einstieg erleichtern:
Achieve More Results in Less Time
Accelerate the Growth of Your Business, Brand or Agency
Maximize your results and drive success faster with Helium 10's full suite of Amazon and Walmart solutions.