#37 – Mehr Umsatz durch Verkauf an lokale Geschäfte und Behörden
Den Umsatz seiner Amazon Produkte steigern und dabei die Amazon FBA Gebühren Sparen. So entgeht er Transportprobleme aus China mit Lieferanten und Herstellern aus der Türkei.
Updated on: September 1, 2022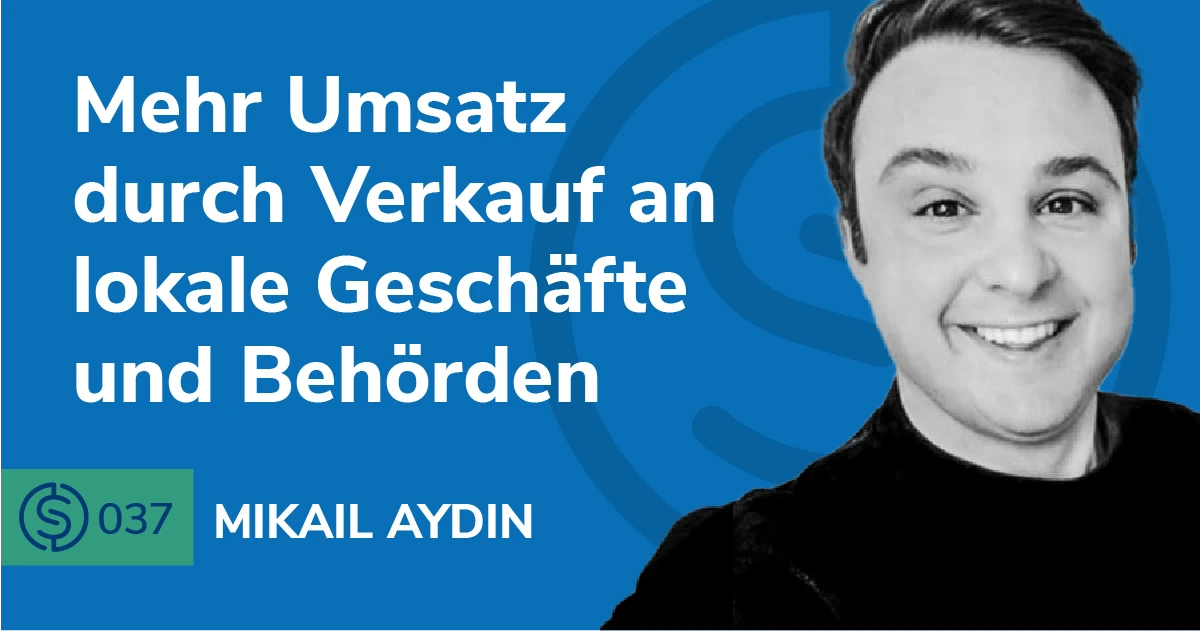 In dieser Episode spreche ich mit Mikail Aydin. Er verkauft sein großes Sortiment nicht nur auf Amazon, sondern auch direkt an den lokalen Einzelhandel, Schulen Behörden, sowie über seinen Online Shop. Und all das ohne Amazon Gebühren zu zahlen. Lieferprobleme aus China hat er mit Lieferanten aus der Türkei behoben. Hier erzählt er uns seine Strategie.
In Folge 37 des Serious Sellers Podcast auf Deutsch, Marcus and Mikail diskutieren:
01:25 – Amazon FBA, Online Shop, Direktvertrieb, Mika stellt sein Geschäftsmodell vor
03:26 – Das Problem bei seinem ersten Produkt
10:00 – An dem Punkt hat er gemerkt dass es riesiges Potential gibt
15:02 – So hat er Bestätigung für seine Produktidee gefunden
19:50 – Deshalb kauft er Ware aus verschiedenen Ländern ein
26:10 – So hat sich sein Umsatz entwickelt
30:24 – Das war seine Strategie, um Kapital für sein Geschäft aufzubauen
33:35 – So geht er vor um seine Produkte an Geschäfte und Behörden zu verkaufen
44:30 – So bringt er Kunden auf seinen Online Shop
51:52 – Das ist sein bester Tip für andere Amazon Händler
---
Willst du unbedingt damit beginnen, es auf Amazon zu vernichten? Hier sind einige sorgfältig zusammengestellte Ressourcen, die Ihnen den Einstieg erleichtern:
Everything for your business on Amazon.
Find out more about our products by signing up or speaking with one of our
Customer Success representatives today. With us in your corner, you can enjoy
more sales and increased engagement from your Amazon business.
Chat with a Support Specialist