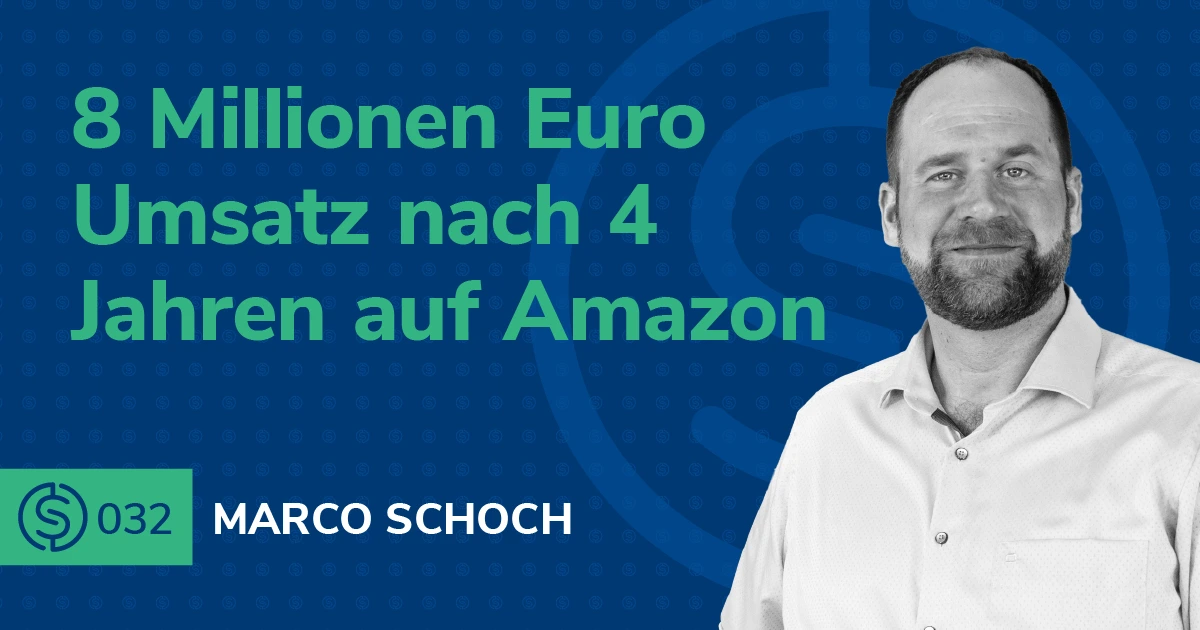 #32 – 8 Millionen Euro Umsatz nach 4 Jahren auf Amazon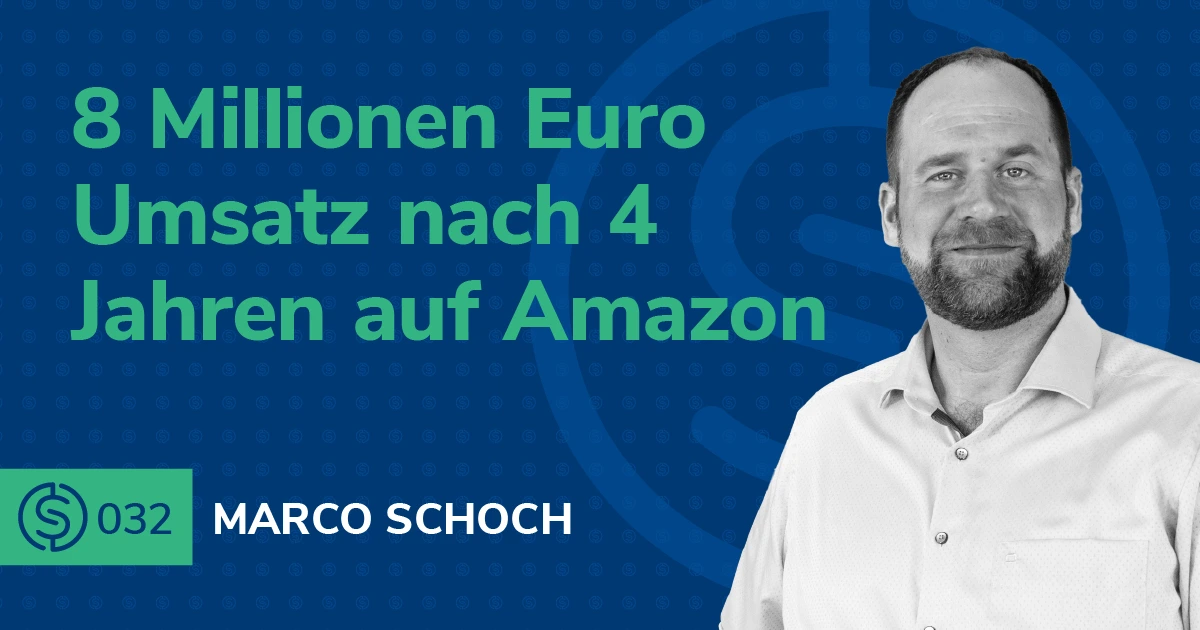 Marco Schoch hatte einen sehr strukturierten Weg seine Marke aufzubauen und genau das hat ihn zum Erfolg geführt. Er erzählt uns von den ersten Schwierigkeiten beim Start seiner Amazon Händler Karriere und wie er Lösungen gefunden hat. Alles über Lieferantenwahl und Wachstum über andere Marktplätze außerhalb von Amazon.
In Folge 32 des Serious Sellers Podcast auf Deutsch, Marcus and Marco diskutieren:
01:09 – So ist Marco heute aufgestellt
02:00 – Das war der Auslöser für Marco mit dem Verkaufen auf Amazon zu starten
04:00 – Auf diese ungewöhnliche Art hat er sein erstes Produkt gewählt
07:20 – So hat er sich seine ersten großen Ziele erreichbar gemacht
11:48 – Darum kontaktiert er 100 Lieferanten bevor er ein neues Produkt startet
15:40 – Darum ist der Fussboden wichtig für die Lieferantenwahl
16:40 – So betreibt Marco seine Produktentwicklung
20:32 – Das größte Problem für Marcos Wachstum
23:22 – Seine schmerzhafte Erkenntnis über Amazon PPC
26:56 – Durch die Änderung ging sein Umsatz in die Höhe
32:08 – Das war die Lösung für seine hohen PPC kosten
37:50 – Das ist seine Strategie für weitere Marktplätze und Länder
48:15 – Marcos bester Rat für alle neuen Amazon Händler
---
Willst du unbedingt damit beginnen, es auf Amazon zu vernichten? Hier sind einige sorgfältig zusammengestellte Ressourcen, die Ihnen den Einstieg erleichtern:
Achieve More Results in Less Time
Accelerate the Growth of Your Business, Brand or Agency
Maximize your results and drive success faster with Helium 10's full suite of Amazon and Walmart solutions.