#29 – Großes Update – die neuen Helium 10 Tools und Funktionen musst du kennen
Helium 10 Blackbox und Cerebro haben neue Funktionen. Lerne was du als Amazon Verkäufer wissen musst du das meiste aus der Amazon Händler Software herauszuholen.
Originally published on: June 26, 2022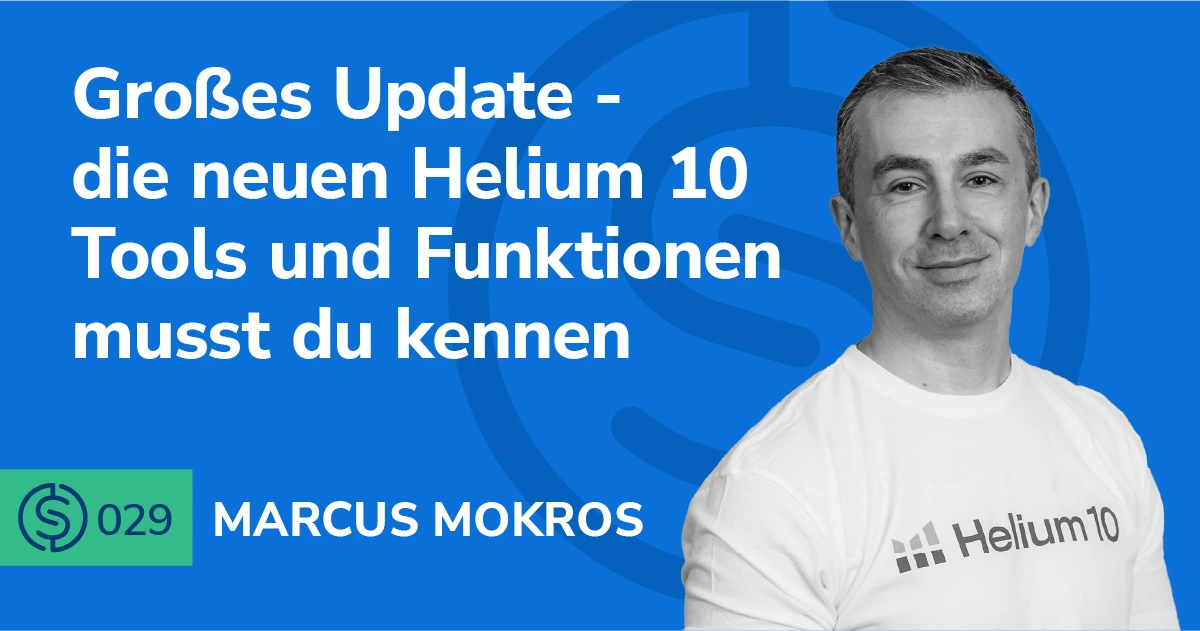 Bigger Better Launch auf Deutsch ist die Serie in der ich dir jeden Monat die neuesten Funktionen und Tools von Helium 10 zeige. Lerne wie du die Amazon Händler Software jetzt noch effektiver für dein Amazon Geschäft nutzen kannst. Diesen Monat haben wir z.b. Neue und lang erwartete Filter in Blackbox und die Möglichkeit Suchbegriffe auf Google Trends zu sehen, um nur zwei Highlights zu nennen.
In Folge 29 des Serious Sellers Podcast auf Deutsch, Marcus diskutieren:
01:15 – Neue Helium 10 Funktionen aus der Mai Ausgabe
02:44 – Helium 10 nun auch für Amazon UAE
03:16 – Favoriten Funktion im Helium 10 seller solutions hub
03:55 – Estimated Brand Value in der Version 2
04:29 – Quick Tips für den schnellen Einstieg für Helium 10 Anfänger
05:02 – Alerts direkt in der Chrome Erweiterung
05:33 – Market Tracker 360
06:28 – Das neue Black Box für Produkte
08:46 – noch mehr Helium 10 Tools auf Deutsch
09:12 – Neue Suchvolumen-Charts mit Google Trends
09:58 – Neue Funktionen der mobilen App
11:26 – Wöchentliche und monatliche E-Mail-Benachrichtigungen von Adtomic
12.15 – ASIN Insights Tracker
13:24 – Einführung der Keyword-Umsatzschätzungen
14:52 – Wie du dir eine Funktion von Helium 10 wünschen kannst
---
Willst du unbedingt damit beginnen, es auf Amazon zu vernichten? Hier sind einige sorgfältig zusammengestellte Ressourcen, die Ihnen den Einstieg erleichtern:
Everything for your business on Amazon.
Find out more about our products by signing up or speaking with one of our
Customer Success representatives today. With us in your corner, you can enjoy
more sales and increased engagement from your Amazon business.
Chat with a Support Specialist