#26 – Bigger Better Launch auf Deutsch – Brandneu Helium 10 Tools
Helium 10 bringt jeden Monat neue Software-Tools für Amazon FBA Händler, um mehr Umsatz und mehr Erfolg beim Verkaufen auf Amazon zu haben.
Originally published on: June 5, 2022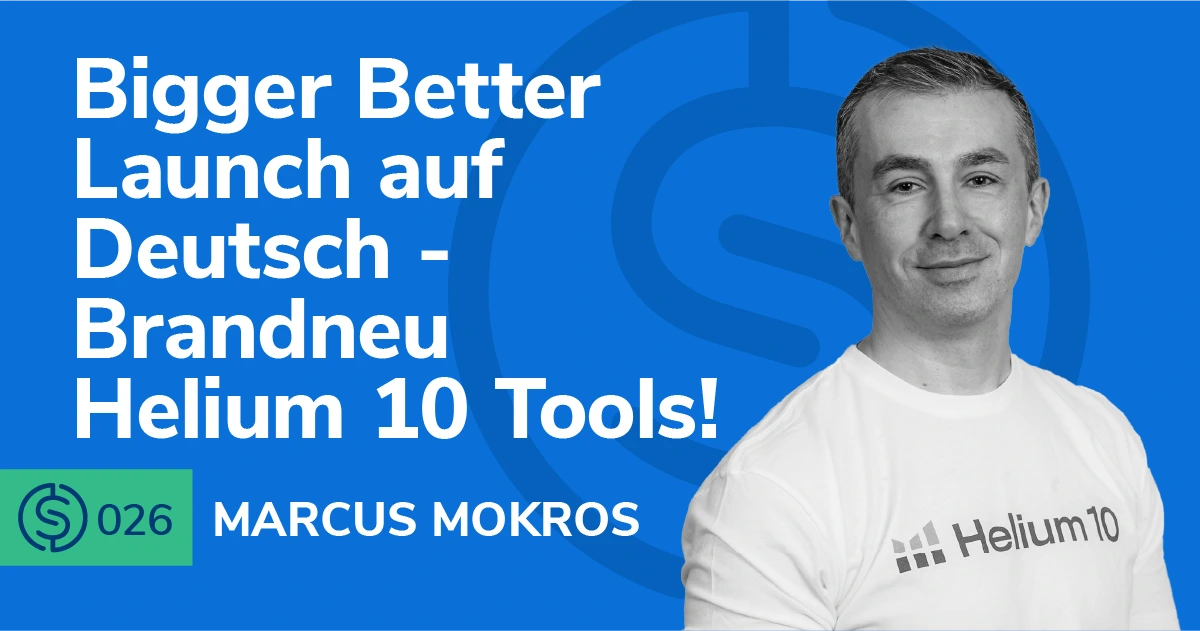 Helium 10 startet eine neue Initiative – den Bigger Better Launch auf Deutsch. Helium 10 wird ab jetzt jeden Monat große Updates in den beliebten Tools bringen und neue Software Tools heraus bringen. In dieser Serie bringe ich die auf den neuesten Stand über deine neuen Möglichkeiten.
In Folge 26 des Serious Sellers Podcast auf Deutsch, Marcus diskutieren:
00:56 – Das ist die neue Bigger Better Launch auf Deutsch Serie
02:12 – Wir stellen vor: Cerebro One Click Filters!
05:32 – Chrome Extension Updates
08:22 – Walmart Search Volume im Keyword Tracker
09:33 – Freedom Ticket 3.0 Walmart
10:16 – Helium 10 in deiner Sprache!
11:08 – Seller Solutions Hub
12:00 – Sell + Scale Summit
14:40 – Geschätzter Brand Value
15:40 – Listing Analyzer
19:14 – Academy aktualisiert!
20:00 – Adtomic Keyword Tracker
22:43 – Geschäftsberichte jetzt in Helium 10!
24:22 – 6. Geburtstag von Helium 10
---
Willst du unbedingt damit beginnen, es auf Amazon zu vernichten? Hier sind einige sorgfältig zusammengestellte Ressourcen, die Ihnen den Einstieg erleichtern:
Everything for your business on Amazon.
Find out more about our products by signing up or speaking with one of our
Customer Success representatives today. With us in your corner, you can enjoy
more sales and increased engagement from your Amazon business.
Chat with a Support Specialist