#25 – Die Strategie eines der größten deutschen Amazon Händlers
Seller X ist einer der größten deutschen Amazon Händler und kauft bestehende Amazon Marken auf. Die Amazon Produkte werden über andere Marktplätze skaliert.
Originally published on: May 29, 2022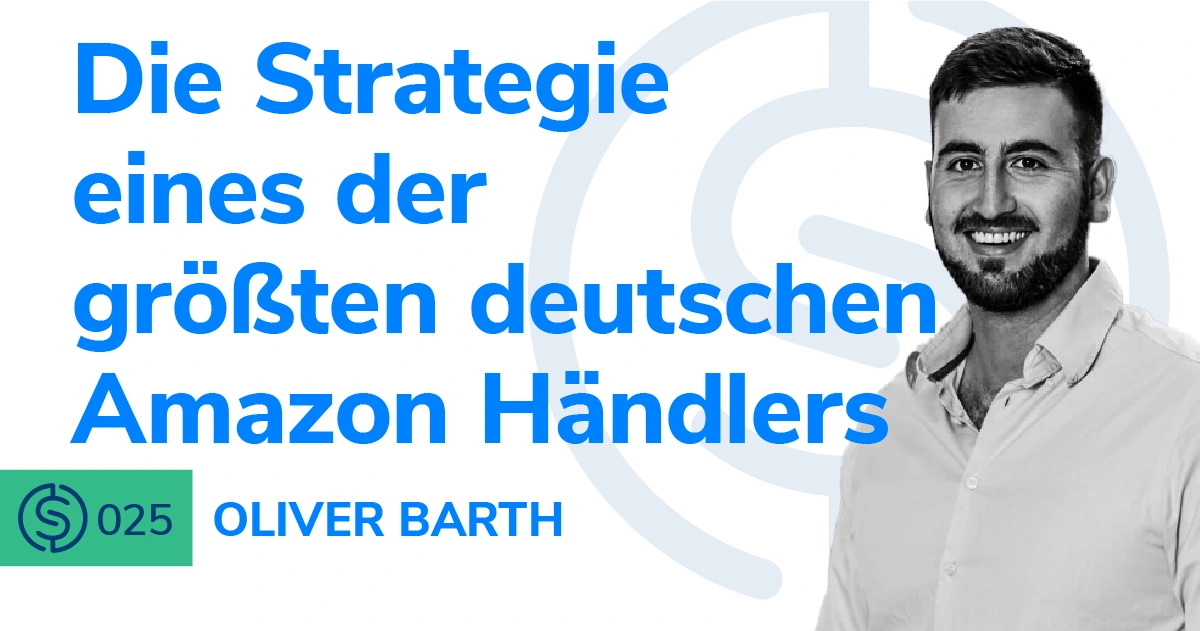 In der heutigen Episode ist Oliver Barth zu Gast. Er ist Produktmanager bei Seller X, einer der größten deutschen Amazon Verkäufer. Er erzählt uns warum Seller X bestehende Amazon Marken aufbaut und mit welcher Strategie auf andere Länder und Plattformen expandiert wird. Sei gespannt zu hören wie ein Amazon Händler mit über 900 Mitarbeitern organisiert ist.
In Folge 25 des Serious Sellers Podcast auf Deutsch, Marcus and Oliver diskutieren:
01:50 – Was ist ein Aggregator?
04:24 – Warum ist es profitabel eine Marke zu kaufen statt selber aufzubauen?
11:55 – Wie geht man bei SellerX vor um Marken wachsen zu lassen?
15:05 – Wieso Social Media für die Produktsuche interessant ist
20:50 – Wie ist die Strategie, um in anderen Ländern und Plattformen zu expandieren?
23:46 – Wie ist SellerX gestartet?
30:40 – Wie wird eine Marke für den Kauf bewertet?
33:33 – Was sind die interessantesten Plattformen zum expandieren außerhalb Amazons? 
---
Willst du unbedingt damit beginnen, es auf Amazon zu vernichten? Hier sind einige sorgfältig zusammengestellte Ressourcen, die Ihnen den Einstieg erleichtern:
Accelerate Efficiency with Insights Dashboard
The all-in-one customizable dashboard for sellers and brands, designed to accelerate decision making through the centralization of data, insights, and action. A bird's-eye view of your business with personalized suggestions to unlock growth.
Learn More about Insights Dashboard