#21 – Kreative Wege auf Amazon neue Produkte und Nische zu kreieren
Michael Frontzek von der Agentur MiToU erzählt wie du neue Produktideen für Amazon findest, dich vor Verkäufern auf deinem Listing schützt und was gegen Varianten sprechen kann.
Updated on: July 19, 2022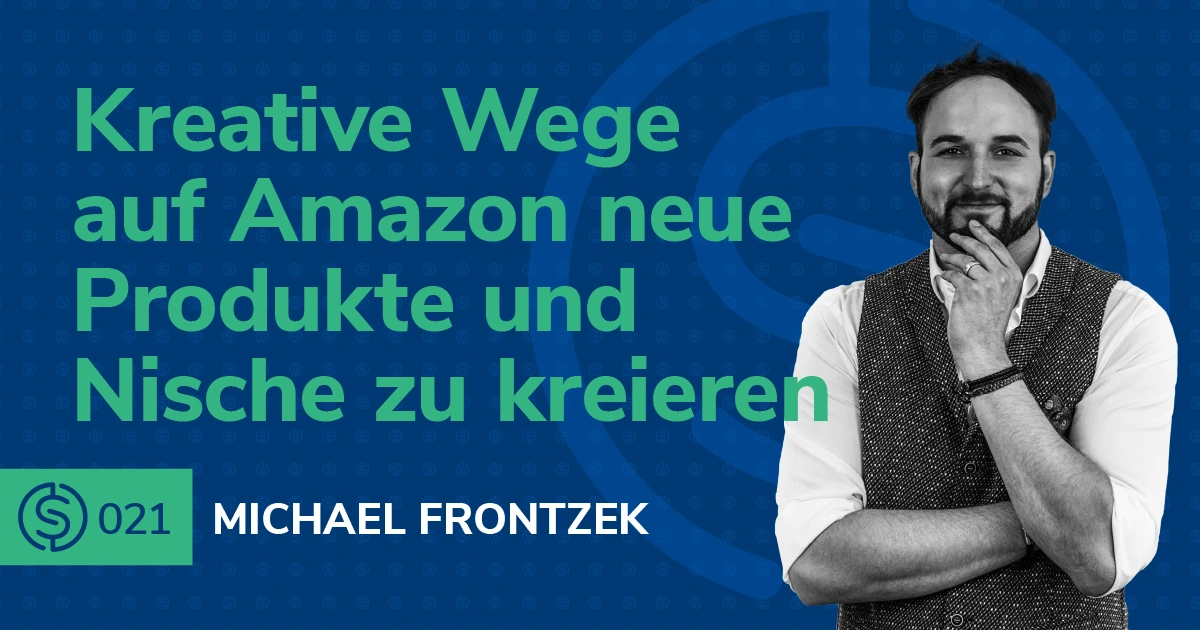 In der heutigen Episode ist Michael Frontzek von der Agentur MiToU zu Gast. Er er teilt seine Erfahrung im Marketing aus seiner jahre langen Beratertätigkeit. Michael bringt einige spannende Ideen mit wie du bestehende Markenprodukte verkaufst ohne Angst vor Konkurrenz zu haben, wie Amazon Händler den Zubehörmarkt dominieren weil Markenhersteller das verpassen, oder warum es sinn macht nicht mit Varianten, sondern mit einzelnen Amazon Listings anzubieten.
In Folge 21 des Serious Sellers Podcast auf Deutsch, Marcus and Michael diskutieren:
00:00 – Michael Frontzek stellt seine Agentur MiToU vor
09:37 – Ein paar Amazon Geheimnisse die kaum jemand bewusst sind
19:45 – Wie Markenhersteller immer wieder Nischen auf Amazon übersehen
25:45 – Darum ist die Tony-Box ein Musterbeispiel für Amazon Händler
29:40 – Die Kunst aus Großhandelsartikeln eigene Produkte zu machen
37:18 – Das ist der unterschied bei genial aufgebauten Marken
46:18 – Soll ich Varianten oder einzelne Listings anlegen?
47:50 – Das ist Michaels Rat an alle Amazon Händler
---
Willst du unbedingt damit beginnen, es auf Amazon zu vernichten? Hier sind einige sorgfältig zusammengestellte Ressourcen, die Ihnen den Einstieg erleichtern:
Everything for your business on Amazon.
Find out more about our products by signing up or speaking with one of our
Customer Success representatives today. With us in your corner, you can enjoy
more sales and increased engagement from your Amazon business.
Chat with a Support Specialist