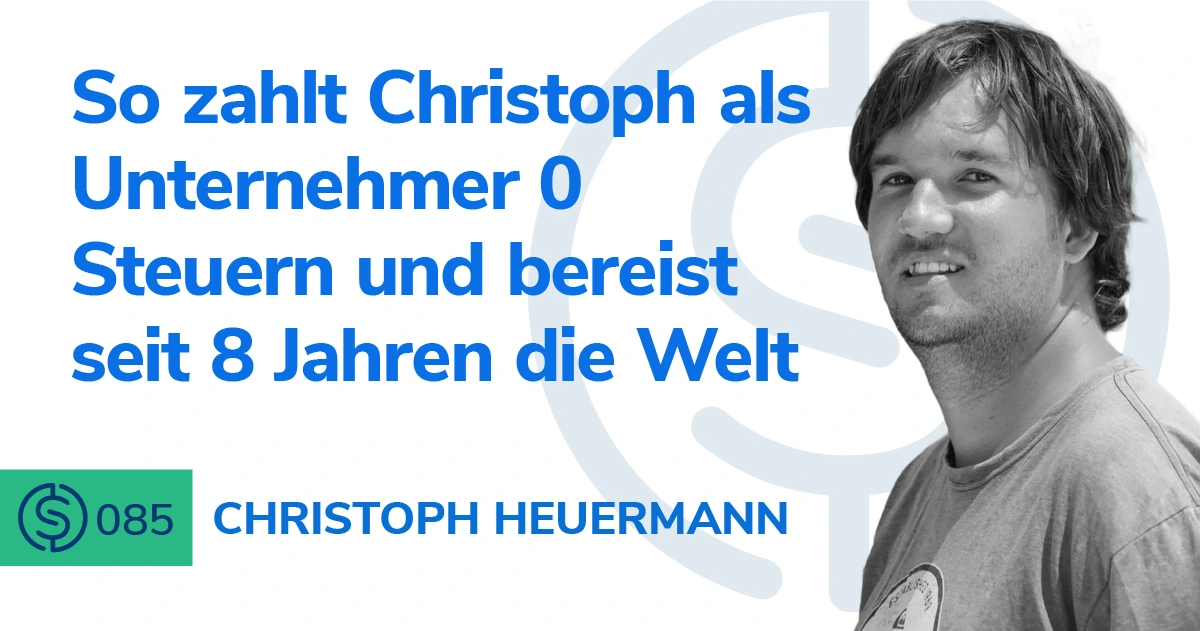 #85 – So zahlt Christoph als Unternehmer 0 Steuern und bereist seit 8 Jahren die Welt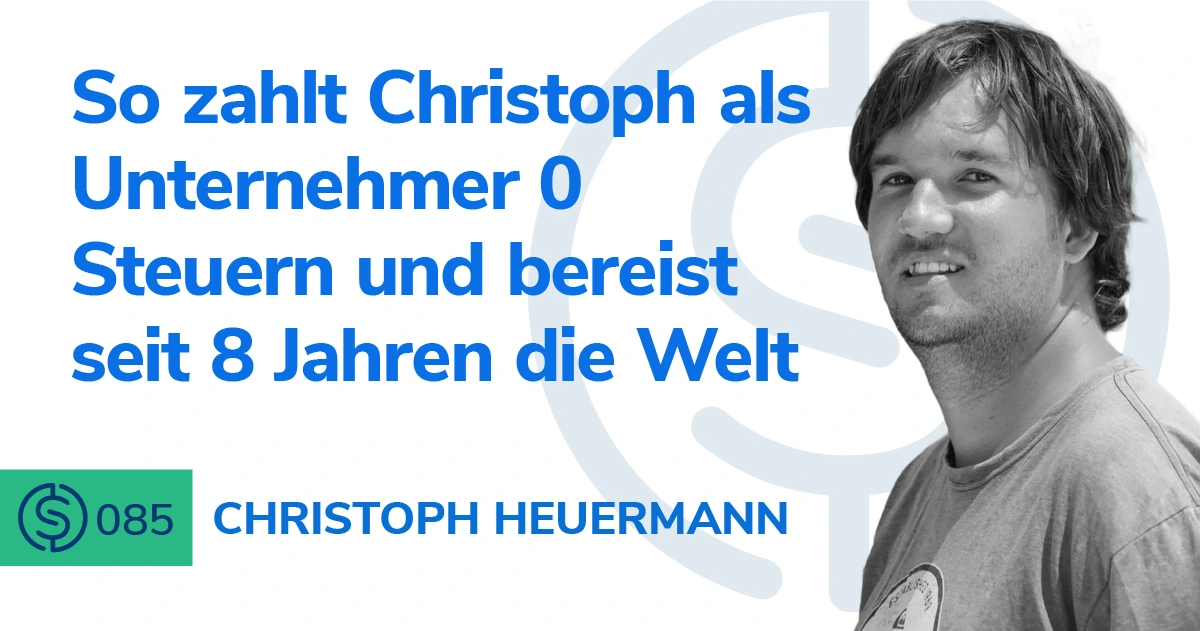 In dieser Episode unterhalte ich mich mit Christoph Heuermann. Nach seinem Studium hat er damit angefangen, die Welt zu bereisen. So intensiv, dass er inzwischen jedes Land der Welt bereist hat. Dabei hat er auch begonnen, sich mit der Flaggentheorie zu beschäftigen. Das ist die Frage nach dem optimalen Standort für Wohnsitz, Bankkonto und Unternehmen. Inzwischen berät er andere Unternehmer und Auswanderer bei der Wahl für das richtige Land und Unternehmensform. Er betreibt den Blog Staatenlos.ch und die Facebook Gruppe Staatenlos Mastermind.
In Folge 85 des Serious Sellers Podcast auf Deutsch, Marcus und Christoph diskutieren:
05:55 – Als Selbständiger dauerhaft auf Weltreise – so kam es dazu
09:30 – Nach dem Auswandern deutlich mehr Bürokratie als in Deutschland?
16:06 – Die steuerlich attraktiviesten Länder in Europa
20:15 – Ist in Dubai wirlich alles Gold was glänzt?
24:55 – Nach dem Auswander eine Wohnung in Deutschland nutzen?
29:35 – Greencard in Amerika – für Unternehmer kein Problem
35:10 – So sollten zukünftige Auswanderer vorgehen, um eine Firma im Ausland zu gürnden
38:05 – Er hat alle Länder der Welt bereist
40:10 – Wie attraktiv ist die Schweiz für Selbstständige, um steuern zu sparen?
44:08 – Welche Land würde Christoph Heuermann heute wählen, um sich permanent nieder zu lassen?
---
Willst du unbedingt damit beginnen, es auf Amazon zu vernichten? Hier sind einige sorgfältig zusammengestellte Ressourcen, die Ihnen den Einstieg erleichtern:
Achieve More Results in Less Time
Accelerate the Growth of Your Business, Brand or Agency
Maximize your results and drive success faster with Helium 10's full suite of Amazon and Walmart solutions.