Why Your Next Amazon Product Photo Might Not be Real
Are you up to date on the latest Amazon product photography technology? Learn why photography is important and how you can optimize and leverage it.
Updated on: August 9, 2022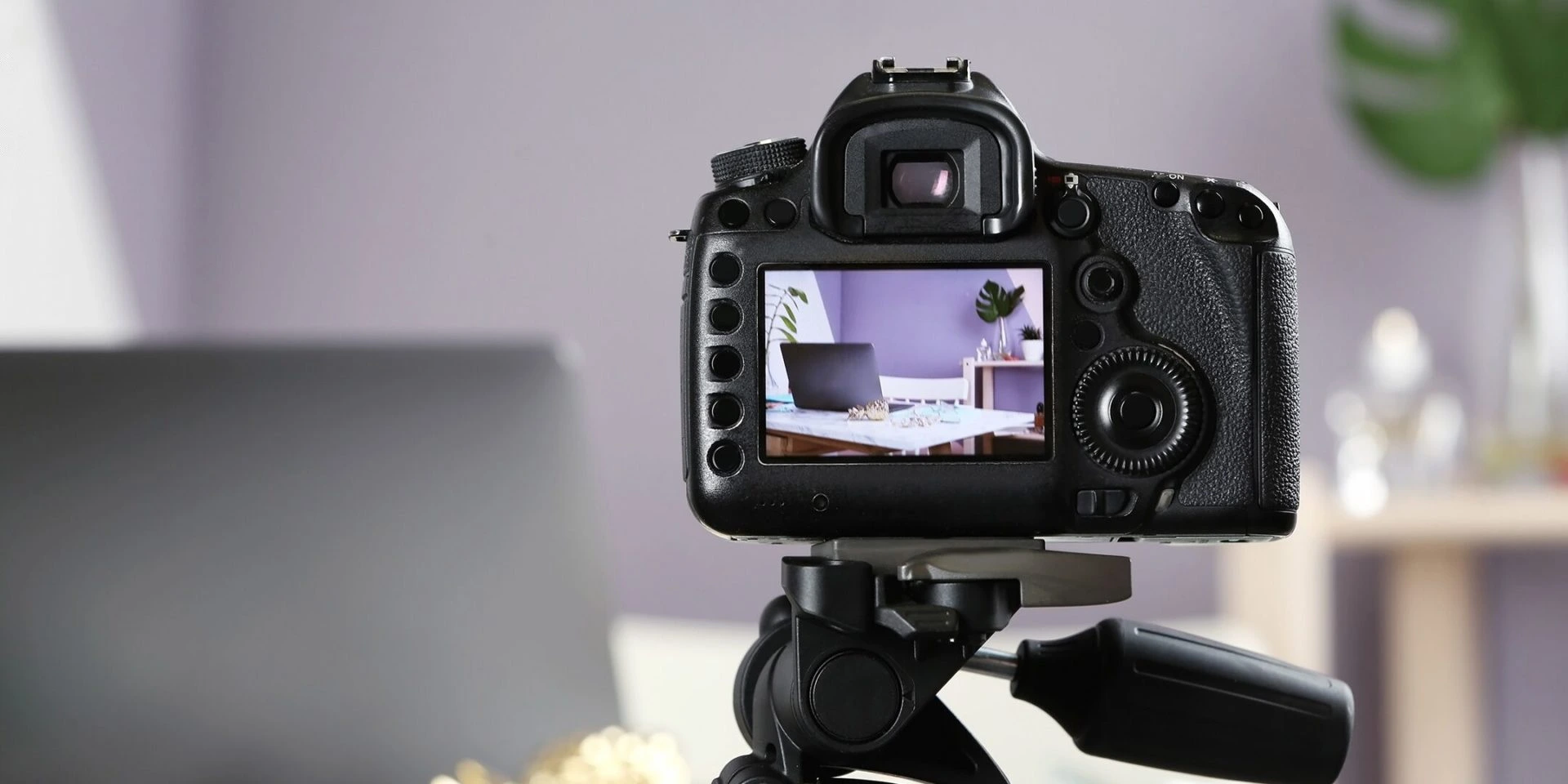 Let's start by blaming the millennials . . .
It's impossible not to see that the world is rapidly changing and technology is often at the heart of it. Nowhere is it as visible, or as financially significant as in an eCommerce market that in the US alone is estimated to be worth $360 billion.
A survey by CouponFollow finds millennials make 36% of their total purchases using mobile devices, up 20 percentage points from 2017. Additionally, 64% of the millennial online shoppers make at least 50% of their online purchases from the Amazon marketplace.
Buyers these days are increasingly looking for an emotional connection and great product photography has always been able to create a powerful narrative that connects the dots between a feeling and a purchase.
In 2019, when it comes time to buy something, millennials pick up their phones. After looking at videos on YouTube all day long, a traditional 2D image looks absolutely lifeless by comparison. You need your product images to jump off the screen and grab them.
OK, maybe shopping for paper towels need not be a transformative experience, but more and more, eCommerce is supplying lucrative rewards for those that can make a transaction more than an exchange of funds for goods.
A study conducted by Forbes has shown that 50% of online shoppers say "large, high-quality product images are more important than product information, descriptions or even reviews."
There's a "little" problem, though. All those millennials are trying to view those big images on tiny little screens.
Because of that, strong winds of change are creating hurricane conditions on the eCommerce landscape.
What we're looking for is the visual equivalent of a trending Twitter message in "all caps."
There's no lack of product out there in the Amazon marketplace. Every second of the day, hundreds of people are going to make a sale and Amazon is going to get paid.
Amazon knows that regardless of their level of sophistication, visitors to their marketplace are first engaged by images, not written copy.
When it comes to product images, Amazon has a very clear idea of what they want. It's simple. They want rich, vibrant images that compel purchases. They also want to make certain that when they open the package, Amazon customers are not the least bit surprised or disappointed by what they find inside.

It's not exactly a state-secret that Amazon places a great amount of importance on the quality of product images.

Here are a few crucial requirements governing Amazon product photography and the areas that most often are flagged by Amazon for non-compliance.
The image must be the cover art or a professional photograph of the product being sold. Drawings or illustrations of the product are not allowed
The image must not contain gratuitous or confusing additional objects
The image must be in focus, professionally lit and photographed or scanned, with realistic color, and smooth edges
All products should fill 85% or more of the image frame
The full product must be in frame
Backgrounds must be pure white
For a complete list, click here: Amazon Product Image Requirements
Meanwhile, Amazon has thrown their hat into the arena
Amazon is not known for complacency while business opportunities blossom in their vicinity.

In a March 2019 announcement, Amazon says that it is "offering all-inclusive imaging service for FBA products, providing professional photography for two or more images per product, editing, and publishing your listings."
Pricing is structured in tiers of $50 for simple or smaller products, $100 for more complex products, and $150 for fashion images requiring a model or for large and bulky items.
Amazon says that it will deliver your product to an Amazon photo studio from a Fulfillment Center and return it once imaging is complete.
It also makes clear that you will be able to manage the images in Seller Central once they are published.
And, as you'll see a little later, they're not done with either their own innovation nor their willingness to offer Amazon customers in-house creative options.

Are You Worried that All This Talk About Technology is Another Way of Saying, "Get Out Your Wallet?"
After all, iPhones are not getting any less expensive.
You might easily imagine that virtual product photography (highly realistic 2D computer generated images, or CGI), would be expensive, but it's just the opposite. Compared to traditional professional product photography, it's very affordable.
When it comes to eCommerce, traditional two-dimensional photography has been the only game in town for a long time.
But, in photography as well as any arena touched by technology, things are changing.
The rising demand for virtual product rendering and great advances in 3D technology are propelling rapid market growth.
According to a 2019 Global Market Insights, Inc. report, the 3D rendering market alone is expected to rise from 1.5 billion in 2018 to over 6 billion by 2025.
Here are 5 principal benefits of virtual product photography:
The ultra high-quality images create a correspondingly elevated level of confidence in your brand as well as building-in perceived value.
Virtual product photography is optimized for the smaller screens that the majority of Amazon shoppers are using to browse your product listings.
Fewer returns; Images created through virtual photography have a far greater chance of aligning customer expectations with the true product.
Traditional photoshoots can be expensive. Doing it yourself in an increasingly competitive marketplace is a gamble.
The application of virtual photography is incredibly flexible. You can change the color, configuration, or material on the fly without the cost and time waste of reshoots.
There's a "Cloud" on the horizon, and it's full of data
In the simplest terms, Cloud Computing means storing and accessing data and programs—including servers, storage, databases, and software over the Internet ("the Cloud"). These services can be broadly divided into three categories: Infrastructure-as-a-Service (IaaS), Platform-as-a-Service (PaaS) and Software-as-a-Service (SaaS).
This expansion of the market is attributed to the Cloud's rendering ability to lower cost, while increasing both flexibility and scalability.
Cloud based 3D rendering uses a virtual high-performing "parent" computer that allows users to create model images in a fraction of time from their own computers and:
Provides unlimited access to designers
Facilitates a high degree of design flexibility
Reduces rendering time
Increases the ease and speed of communication
That's the Sound of Amazon's Sumerian Express Barreling down the Tracks of eCommerce
Amazon has recently developed Amazon Sumerian, which allows users to create and run virtual reality (VR), augmented reality (AR), and 3D applications quickly and easily without requiring any specialized programming or 3D graphics expertise.
According to Amazon, "with Sumerian, you can build highly immersive and interactive scenes that run on popular hardware such as Oculus Go, Oculus Rift, HTC Vive, HTC Vive Pro, Google Daydream, and Lenovo Mirage as well as Android and iOS mobile devices."
Amazon's Sumerian makes it easy to create all the building blocks needed to craft highly immersive and interactive 3D experiences including adding objects and designing, animating, and scripting environments. Furthermore, Amazon says, "Sumerian does not require specialized expertise and you can design scenes directly from your browser."
Amazon is not alone. At this year's Shopify Unite (Shopify's premier annual expo), Shopify announced that 3D support will be made available on their platform using WebGL (Web Graphics Library) technology. Shopify says that this will allow not just uploading images of your products, but soon will allow the uploading of 3D objects.
Again, like Amazon, Shopify stresses that these 3D objects will be able to be rendered entirely in your Chrome, Firefox, or IE (Internet Explorer) browser.
Now, what does this all really mean?
To this writer, it makes clear that Amazon's offer to take seller's "photographs" is but an opening salvo in the inevitable technological skirmishes that will result in the normalization in the very near future of everything from ultra high quality VR and AR images to immersive 3D on the eCommerce landscape.
What that means right now, is that it's probably a good idea to take a few baby steps in the direction of virtual product photography and make sure that your images are optimized for the future that we've all come to understand is probably even closer than we think.
Product photography is just one aspect of total listing optimization, however, so it remains important to begin your efforts with solid keyword research. This is exactly what tools like Helium 10's Black Box are designed for. Quality keywords, quality copy and quality imagery are optimizations you can take to the bank!