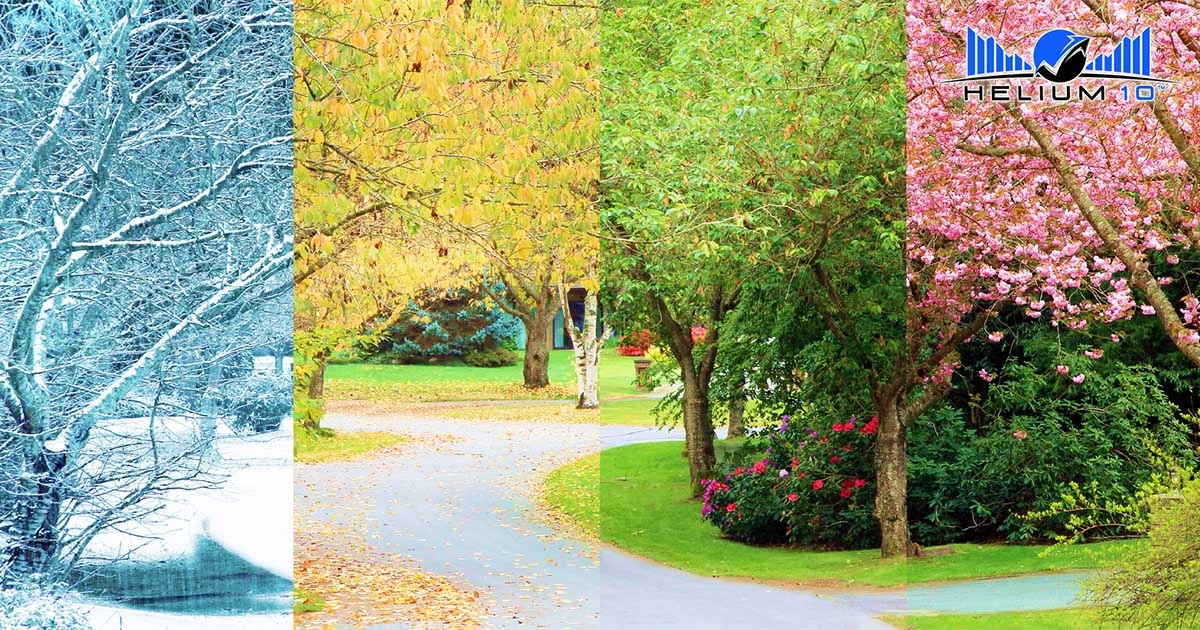 Posted on: September 7, 2018, By: Helium 10
How to Win Selling Seasonal Amazon Products
Seasonal Amazon products are typically available or in demand during only part of the year. Is selling a seasonal product on Amazon right for you?
Are you considering selling seasonal Amazon products? Read this first!
That's right, folks: it's Q4 time, and besides prepping for Black Friday and the holiday season, sellers are gearing up to unleash their seasonal Amazon products.
However, is selling a seasonal product on Amazon right for you?
If you are unfamiliar with what a seasonal product on Amazon is, here's a quick definition:
Seasonal products are typically available or in demand during only part of the year. When "in season," these types of products can be quite profitable due to the high demand. However, during the rest of the year, consumers will often show little to no interest.
A notable exception to this rule can be if you are selling seasonal Amazon products internationally so if you are out of season in one hemisphere, the other may offer opportunities for sales.
If you tend to stick to one marketplace in the world, here are some things to know before jumping into selling seasonal Amazon products:
Examples of typical seasonal Amazon products
Generally speaking, most sellers will choose seasonal products that have to do with one of the four major seasons that occur year after year:
Spring seasonal products are usually associated with spring activities and the fair to warm weather. Spring is a time of rejuvenation, rebirth, and shedding the cold drabness of winter. Choose a product that customers will want to get them in the mood for warmer days and going outside after staying in for a few months.
Examples:
Spring dresses for women
Gardening equipment
Flower pots
Sun hats for women
Hummingbird feeder
Summer seasonal products are usually associated with summer activities and the hot, sunny weather. Summer is the season for vacation, camping, going out for fun in the sun, and not worrying about school. Choose a product that plays into customers' desire to get out and do fun activities, but also keeping cool during the really hot times.
Examples:
Swimsuits
Camping gear
Beach umbrellas
Sunglasses
Hiking boots
Autumn seasonal products are usually associated with autumn activities and the cool weather. Autumn is a time of coming together from the beginning of the holiday season, first football games, and a new school year. Choose a product that reminds customers of the joys of this fan favorite season.
Examples:
Lawn rakes
Back-to-School items
Pumpkin spice flavoring
Cool weather fleece
Tall boots for women
Winter seasonal products are usually associated with winter activities and the cold weather. Winter is a time of extreme cold, but also many fun activities for winter sporting enthusiasts as well as many holidays. Choose a product that either makes a good gift to give or keeps people shielded from the cold.
Examples:
Skiing equipment
Heavy parka coats
Tire chains
Snow shovels
Leather gloves for men
A "seasonal" item doesn't always mean a specific season
Not every item sold for a limited time has to do with spring, summer, winter, or autumn necessarily. While there are certainly some crossovers, there are certain products that cater to particular crowds at particular times of the year.
Holidays: These products are typically in celebration of a certain holiday and may only be popular in the months leading up to the holiday. A smart move is to make these items available at least one month prior to the holiday itself.
Examples:
Christmas trees
Patrick's Day decor
Valentine's Day candy boxes
Halloween decorations
Costumes for adults and kids
Special Occasions: These products also celebrate popular occasions that aren't official holidays per se but are treated as such. These items tend to celebrate occasions that are annual but happen within the same general time frame.
Examples:
Graduation cards
Sporting event products
If you are interested in selling seasonal Amazon products, there are strategies to keep your profits up and your store active, including:
Start selling ahead of the peak season – Many big retailers have mastered this, but starting to sell ahead of the peak season not only can net you some early-bird profits, but helps to also generate interest in the season itself. Marketing your products prior to peak season may also be cheaper for some keyword PPC campaigns. Selling early also gets you into the habit of ordering your inventory far enough ahead of time that you are not scrambling to sell your products in the midst of your peak season.
Selling a product for every season – Investing in at least one product for every season of the year (e.g., seasonal clothing) will help you maintain steady sales. While it is possible to sell different types of products for every season, it will help your brand to stay consistent with your inventory, not to mention make logistics easier. For example, if you sell glass cups, creating a design that has a seasonal saying on it for each season can help your product stay popular throughout the year while differentiating based on the season. This also includes selling products according to different major holidays and annual events.
Supplementing your seasonal sales with an evergreen product – Sourcing seasonal products that complement your all-year (i.e. evergreen) products is a great way to increase your sales throughout the year.
Have your own ideas about selling seasonal Amazon products? Let us know in the comments below!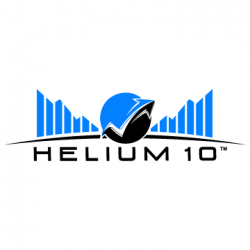 The Helium 10 Software Suite will allow you to gain an unfair advantage over your competitors as it was designed and battle-tested by Amazon's top sellers. So if you want more sales, more time, lower PPC costs, and if you want to discover hidden keywords your competitors don't use then start using Helium 10 -- the same tools top Amazon sellers use on a daily basis.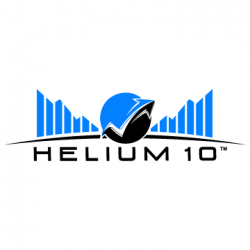 Latest posts by Helium 10 (see all)