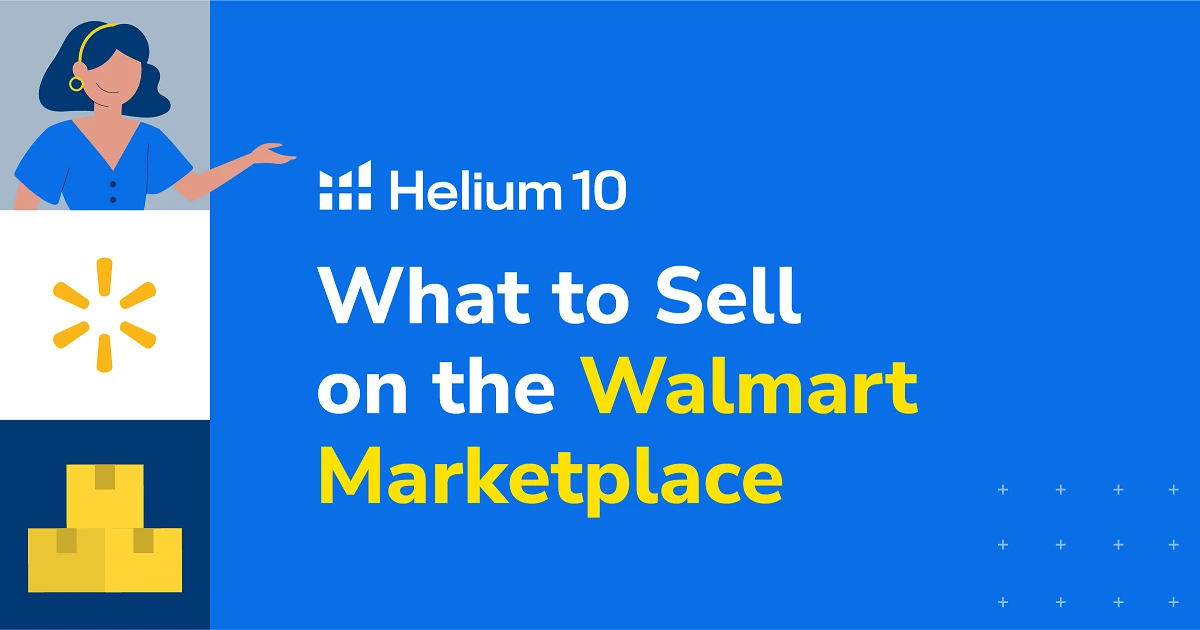 What to Sell on the Walmart Marketplace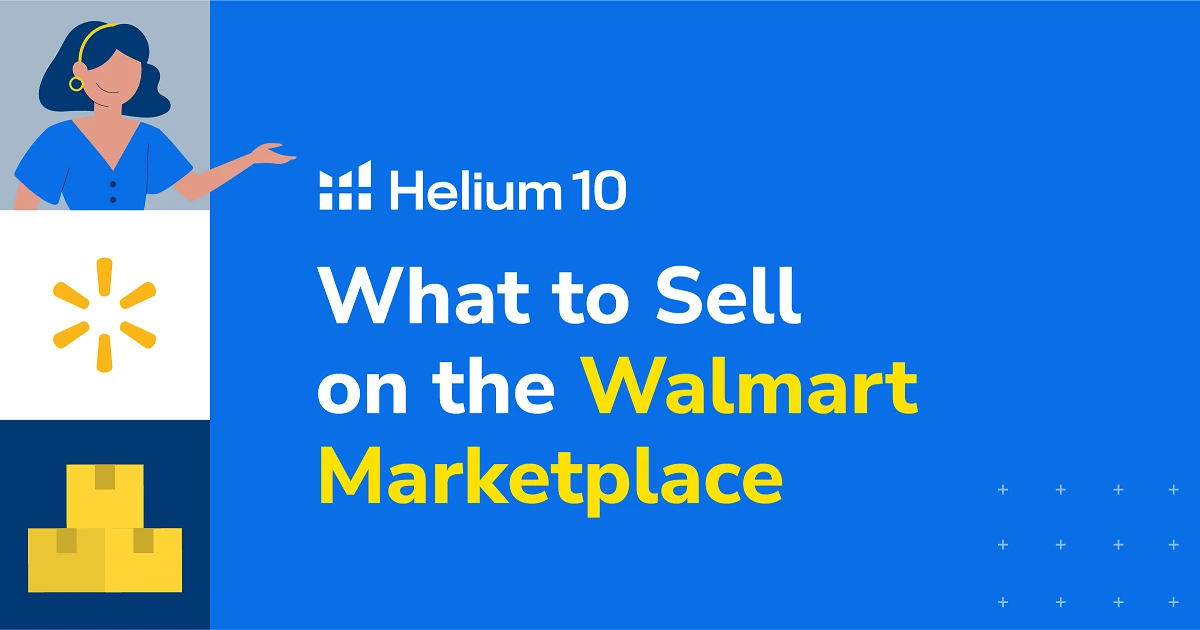 Before sellers decide to expand to Walmart.com, they often wonder what to sell on the Walmart Marketplace. In this article, we will discuss what to sell, what not to sell, and how to determine if your products are a good fit for the Walmart Marketplace. 
What CAN You Sell on the Walmart Marketplace?
Walmart sellers can sell a variety of products online ranging from grocery items, household items, toys, automotive, and more. Here is a current list of categories along with the Walmart Referral fees.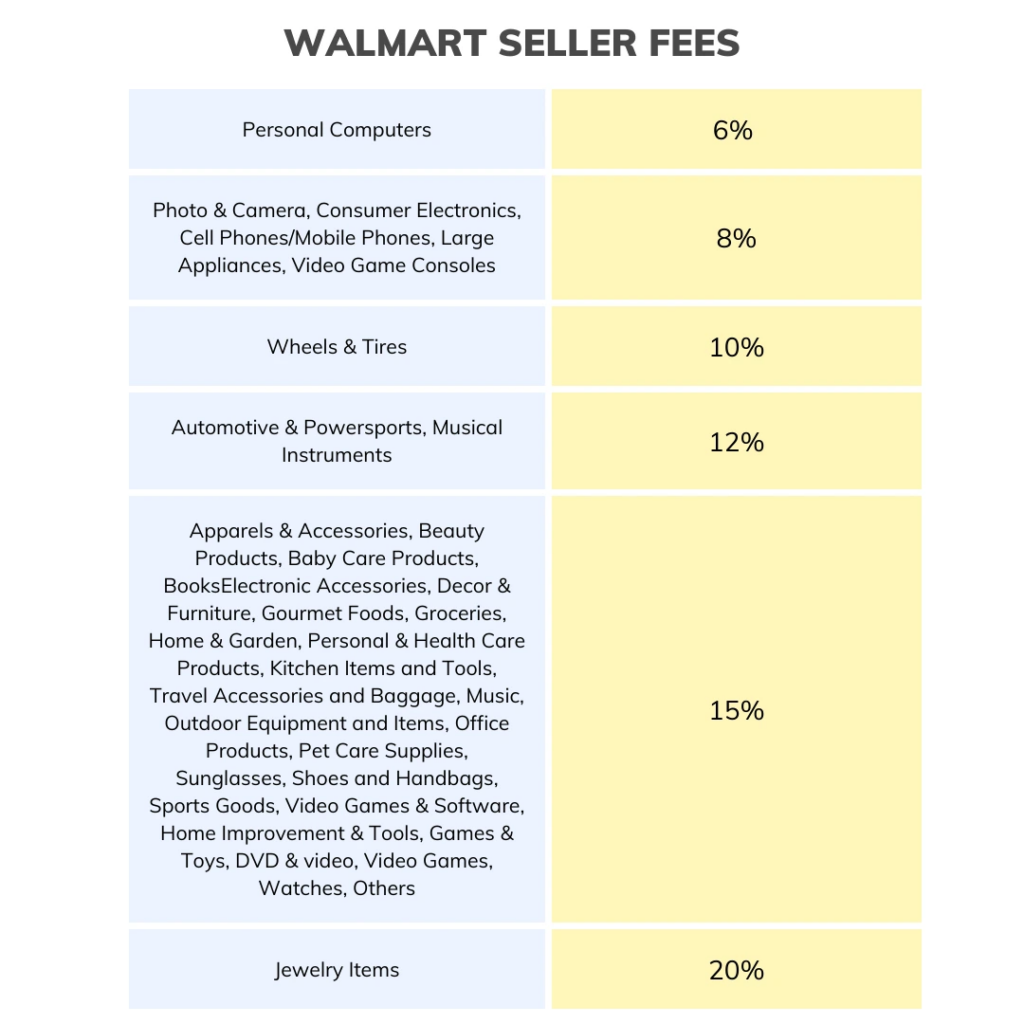 Within these categories, there are some restrictions, and pre-approval is required for the following categories:
Fragrance
Luxury brands
Software
Cell Phones and accessories
Halloween and select seasonal products
Custom content
Jewelry and precious metals
Personal Protection Equipment (PPE)
To get pre-approval for these categories, simply open up a case on Seller Center and they will assist you in the approval process. After getting accepted to the above categories, make sure to remain in good standing because approval can be revoked if there are any legal claims, quality issues, or other policy violations in these restricted categories. 
What CAN'T You Sell on the Walmart Marketplace?
Although there are many products that sellers can sell, there are some restrictions to consider when selling on Walmart. First, Walmart does not allow anyone to sell used, vintage, or handmade products; however, they do allow selling some refurbished items. In addition, they prohibit the sale of art, artifacts, and other items listed in their Prohibited Products Policy.
When considering what to sell on Walmart, it is important to understand that not all products that are available in stores are available for purchase online. For example, firearms and other weapons are available for purchase in stores and are not available for online sales. However, some firearm accessories such as gun safes and cases are available for purchase online. Some prohibited products are obvious, such as explosives and weapons, while other prohibited items such as baby food and baby formula are a little less obvious.
Overall, make sure to check the Walmart Prohibited Products Policy before you list your products to ensure your products are permitted on the Walmart Marketplace.
How to Go About Picking a Product to Sell on the Walmart Marketplace
When deciding what to sell on the Walmart Marketplace, we recommend starting with products that you are currently selling within your brand. Most brands list all of their products on Walmart once they are accepted, while others prefer to start with their best sellers and then expand from there.
When it comes to deciding which products to start selling first on Walmart, we recommend using Xray to determine demand and competition for a product.
Xray for Walmart is part of Helium 10's free Chrome Extension that provides all the data needed to make decisions about what to sell on Walmart.com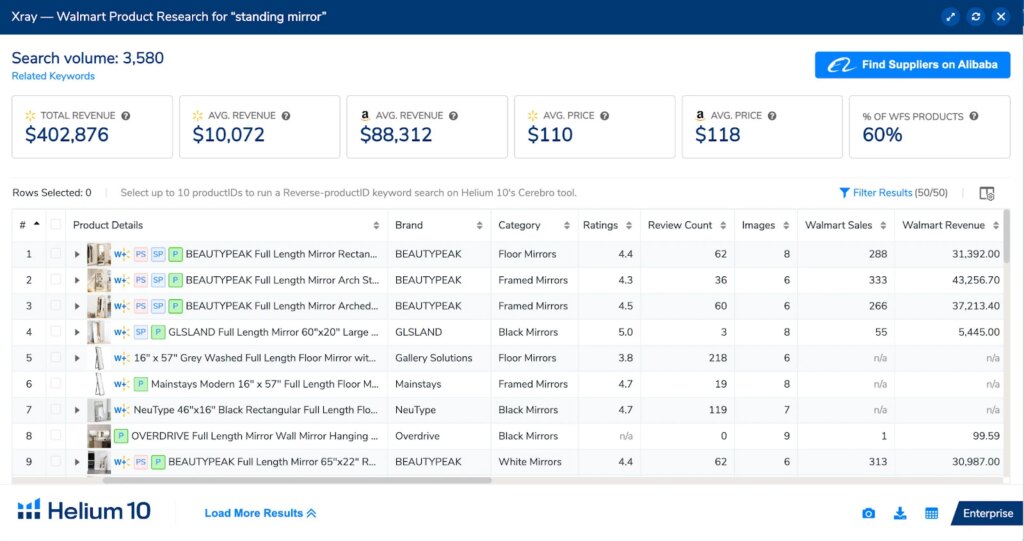 The main data points to look at when determining whether or not you should sell a product on Walmart are:
Average price
Ratings
Review count
Listing Quality Score (LQS)
Walmart Sales
% of WFS Products
Average Product Pricing
In the screenshot above you can see that the average price on Walmart is a little bit lower than the average price on Amazon. If your product currently sells within a close range to the selling price on Walmart, it will be easier to move your product. However, that doesn't mean higher-priced products are completely out.
Higher-priced items can and do sell on Walmart as well. Just keep in mind, sales may accrue at a slower pace and volume than the products offering competitive pricing.
Product Reviews
It's also helpful to look at the reviews and review count. There are quite a few products on Walmart that have few reviews and average 3-4 stars. These products will be much easier to beat if you can enter the market with a product that has better reviews overall.
Listing Quality
You can also take a look at the listing quality score column (not shown in the above screenshot.)
However, if you scroll over after you pull up the extension, you can see the Listing Quality Scores of all of your competitors. If they all have high scores (80% or above) it will be harder to beat them on content and offers alone. So, finding competitors with lower listing quality scores can be helpful because you will be able to beat them through high-quality images, written content, offers, and reviews.
Walmart Sales
Walmart sales are also important to determine on Walmart.com. There are some categories that have more potential and it's easy to determine this by looking at Xray for Walmart. Overall, we recommend to start selling products on Walmart that are showing some good demand overall, then you can add in the lower demand products later.
WFS
The % of Walmart Fulfillment Service (WFS) products is also another important factor in determining what to sell on Walmart. The lower the percentage, the better it will be for you as a competitor. The reason for this is that Walmart is rewarding sellers who use WFS with higher ranks.
The fewer competitors who are benefiting from WFS ranking, the easier it will be for you to jump in and rank higher than them for important keywords.
Seller Fees On Walmart
In deciding what to sell on the Walmart Marketplace, it is also important to consider seller fees. In general, they are very similar to Amazon fees, so if you are profitable on Amazon, it is definitely possible to be profitable on Walmart. The referral fees are listed in a screenshot near the beginning of this article. If you want to calculate your Walmart Fulfillment Services fees, click here to go to Walmart's WFS Calculator.
Do a Trial Run of Your Products
Once you have decided on a product to start selling on Walmart, there is no need to send hundreds or thousands of products to Walmart Fulfillment Services to get started. You can send in a small batch of your product and do a test run to see how well it will sell. Depending on your sales velocity, you can send in more inventory. Doing these test runs will also make it easier as you won't have to purchase large amounts of inventory until you are able to clearly determine what the sales velocity will be on Walmart.
Overall, expanding your online business to Walmart is a great opportunity and Helium 10 tools make it easy to determine where to focus your efforts so that you can make the most sales on the Walmart Marketplace.
Frequently Asked Questions
Achieve More Results in Less Time
Accelerate the Growth of Your Business, Brand or Agency
Maximize your results and drive success faster with Helium 10's full suite of Amazon and Walmart solutions.