Are You Violating the TOS to Get Amazon Reviews?
While getting Amazon reviews for your product listing is excellent, HOW you get them may get you in major trouble with Amazon.
Updated on: December 15, 2022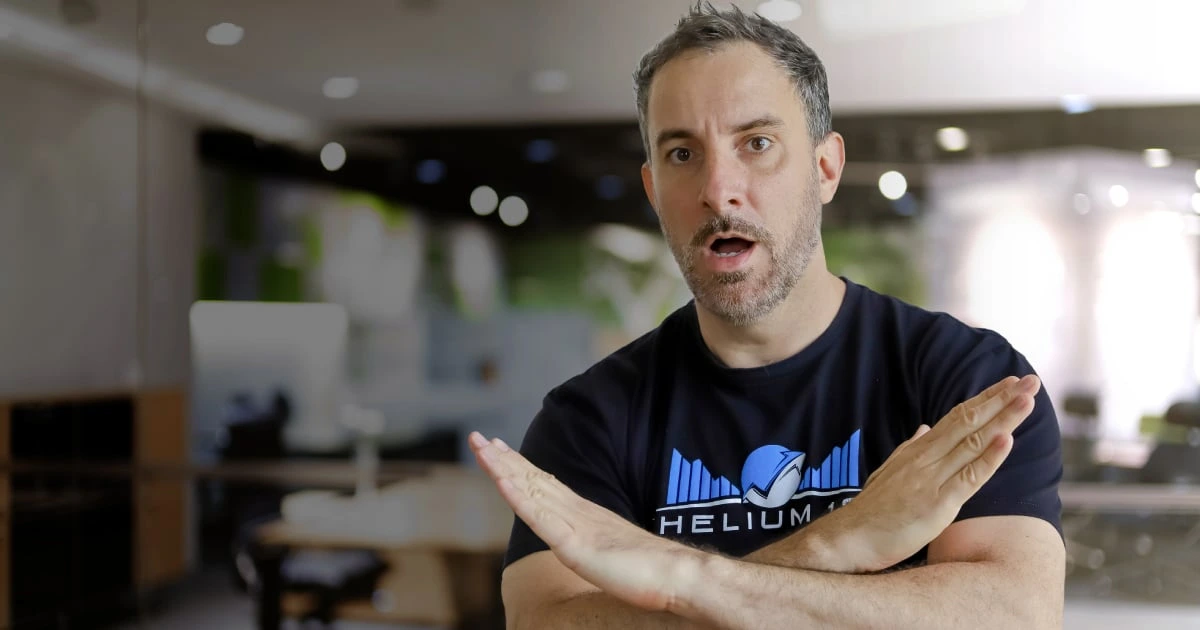 How You Get Your Amazon Reviews Could be Violating the Terms of Service
While getting Amazon reviews for your product listing is excellent, HOW you get them may get you in major trouble with Amazon.
Amazon often updates its Terms of Service to reflect the feedback it receives about people are using its tools and functions. A special focus has been placed on rooting out and getting rid of fake reviews to artificially improve the star rating of a product or lower the rating of a competing product. Manny Coats covers this topic on the AMPM Podcast EP 188.
AGGREGATE COMPETITOR REVIEWS QUICKLY FOR STUDY WITH REVIEW DOWNLOADER!
In the past, some sellers have even gone as far as to pay people over independent contracting services such as Fiverr to obtain positive reviews for their own product or negative reviews for competing products.
Amazon has taken great strides in making the act of obtaining or producing false reviews against its Terms of Service. For many successful sellers who have in the past exploited specific tips and tricks to get ahead in the reviews, most of these tactics are now considered violations to Amazon.
What Happens If You Violate the Amazon Review Terms of Service?
If you are caught by Amazon using any forbidden tactics now outlined in the revised Amazon Reviews Terms of Service, you could face one or more of the following (as outlined on Amazon Seller Central):
"Immediate and permanent withdrawal of the seller's selling privileges on Amazon and withholding of funds." – Amazon will halt your ability to sell products and withhold your earnings for any products sold not yet paid to you.
"The removal of all the product's reviews and preventing the product from receiving future reviews or ratings." – Amazon will remove your reviews (including any you obtained legitimately) and freeze any customer's ability to leave a review from now into the foreseeable future.
"Permanent delisting of the product from Amazon." – Amazon will remove your product listing from the marketplace entirely.
"Legal action against the seller, including lawsuits and referral to civil and criminal enforcement authorities." – Amazon will possibly take you to court and have the local authorities charge you with a crime.
"Disclosing the seller's name and other related information publicly." – Amazon may decide to release your name and online store details to the public forum.
Now that you know the severity of obtaining false Amazon reviews, you may be wondering, "What constitutes a breach of the Amazon Terms of Service regarding product reviews?"
What is Considered a Violation of Amazon Reviews Terms of Service?
Violations of Amazon's Review Terms of Service include, but are not limited to the following (as outlined on Amazon Seller Central):
"A seller posts a review of their own product or their competitor's product."
You as a seller cannot post a review of your own product, as it is considered disingenuous and self-serving; furthermore, Amazon only wants the opinions of customers without a stake in the product's success.
Additionally, Amazon doesn't like you to take cheap shots at competing products by giving a testimony that is agenda-driven.
"A seller offers a third party a financial reward, discount, free products, or other compensation in exchange for a review on their product or their competitor's product. This includes using services that sell customer reviews, websites, or social media groups."
Essentially, bribing people to review your product is not allowed in any form. Amazon does not want reviews to be anything but honest from actual customers, so providing people with a compensational incentive to have a favorable opinion is not allowed.
As mentioned before, using services in which you could offer compensation to people in exchange for reviews is also forbidden, such as independent contracting services. You may be more likely to be caught this way because of the electronic paper left.
"A seller offers to provide a refund or reimbursement after the buyer writes a review (including reimbursement via a non-Amazon payment method). This could be done via buyer-seller messaging on Amazon or directly contacting customers or using 3rd party services, websites, or social media groups."
Since Amazon does not like sellers to contact customers directly anyway, this method is sure to land you in hot water. By going around Amazon protocols to offer to compensate customers via off-the-books refunds in exchange for positive reviews is dishonest to Amazon.
Reimbursement outside of Amazon is also not tracked by its payment and refund system, which provides inaccurate information about seller earnings.
"A seller uses a third-party service that offers free or discounted products tied to a review (for example, a review club that requires customers to register their Amazon public profile so that sellers can monitor their reviews)."
There were websites and groups that had you buy a product at full price. Then asked you to register your Amazon buyer profile so that they could tell if you left a review. If you left a review, you would get your money back or possibly even additional incentives.
Amazon customers who volunteer to provide reviews in exchange for discounts or other monetary incentives is considered dishonest as well. Amazon does not want you to use these services to influence customer reviews or the outlook of a product.
"A family member or employee of the seller posts a review of the seller's product or a competitor's product."
This one used to be a standard, tried-and-true tactic that many sellers would employ to get early favorable reviews before launch. Using people you know to provide early positive Amazon reviews would rank the product faster.
This statute is similar to the first about you posting a review for either your own product or a competing product in that you can create a biased opinion right from the start. While it is not entirely clear how Amazon tracks this kind of activity, they use the Amazon customer account information to determine who may be related to you or is in your employ.
"A seller asks a reviewer to change or remove their review. They might also offer a refund or other compensation to a reviewer in exchange for doing so."
Amazon is showing a new devotion to keeping reviews free of tampering or influence, and that includes sellers bribing customers to alter their negative reviews into positive ones. Much in the same way Glassdoor doesn't allow companies to have reviews about them taken down or changed; Amazon wants people's real opinions to be present about all products, good or bad.
"A seller diverts negative reviews to be sent to them or a different feedback mechanism while positive reviews are sent to Amazon."
In the past, a common practice among some sellers was to send a message to a buyer asking for a review. It would say, "If you loved our product, click here," and that link would take customers to the product review page. However, they would also say "If you had a bad experience or did not like the product, please click here;" that link would take them to the seller feedback page. If someone leaves a negative product review in the seller feedback page, you can easily remove it by opening a case with Amazon.
Many sellers would use this method to weed out their negative reviews. If you use some black hat software that channels negative reviews away from your product listing, Amazon is sure to take action against you.
"A seller creates a variation relationship between products with the aim of manipulating reviews and boosting a product's star rating via review aggregation."
Creating a variation of your product for the sole purpose of sharing positive reviews to develop a less negative product rating overall will undoubtedly be met with ire from Amazon. If you create a variation of your product, be sure that there is a purpose to it, such as a different look or functionality.
For example, let's say there is a product that has 2000 4.8 star reviews. The seller wants to launch a new product. The seller will make the new one a variation of the first so that when customers click on the new product, the newer product will look like it has 2000 4.8 star reviews. In addition, some sellers will look for "dead" ASINs that have tons of positive reviews and create a variation of that product to again have all of those reviews show up on their new product. If you get caught doing something like this now, you will be in trouble.
"A seller inserts a request for a positive Amazon review or an incentive in exchange for a review into product packaging or shipping box."
This rule can be a bit tricky, as it more so applies when you ask customers to submit a POSITIVE review. While you cannot place any Amazon review request on the exterior packaging print, you should still be able to put a personalized note thanking customers for their purchase inside the packaging.
To keep yourself from getting in trouble, phrase your request something like "We would appreciate a review from you on Amazon to continue serving our customers as best we can."
"A seller uses a customer account to write or change a review on his or his competitor's product."
This one stretches into identity fraud territory, as claiming to be just another customer when you are indeed a seller on Amazon is considered fraud to the e-commerce company. Do not falsify who you are because Amazon has gotten very good at gathering data on its own platform and will be able to connect the dots reasonably quickly.
Have more questions about what you can and cannot do regarding Amazon reviews? Let us know in the comments below!
Accelerate Efficiency with Insights Dashboard
The all-in-one customizable dashboard for sellers and brands, designed to accelerate decision making through the centralization of data, insights, and action. A bird's-eye view of your business with personalized suggestions to unlock growth.
Learn More about Insights Dashboard