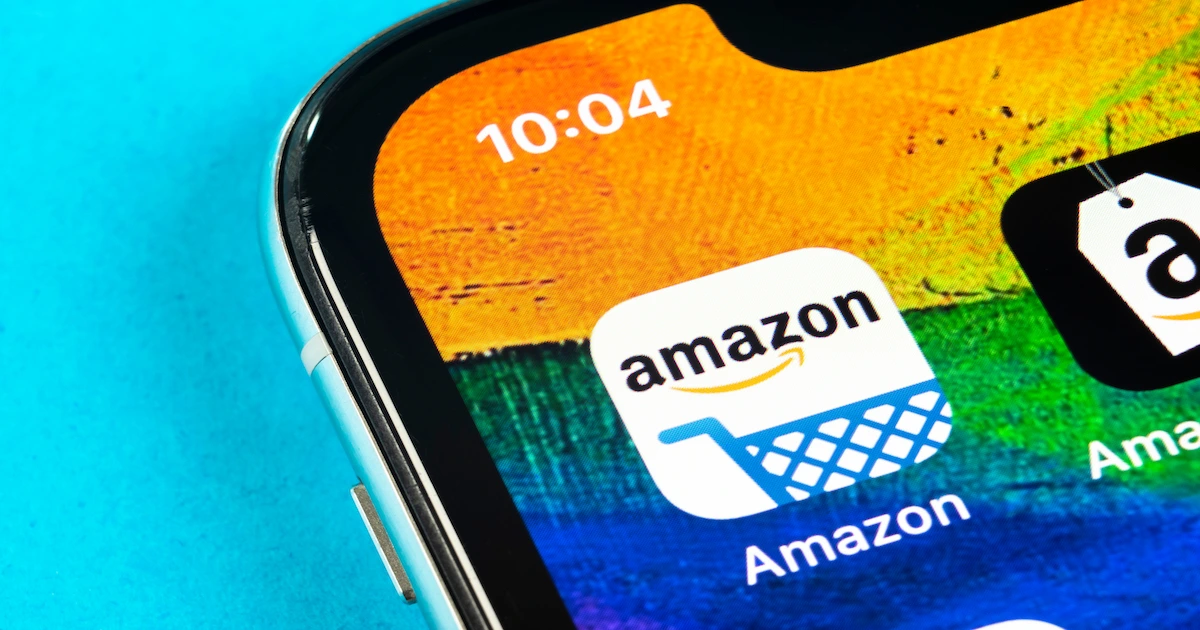 Troubleshooting Amazon Product Detail Page Changes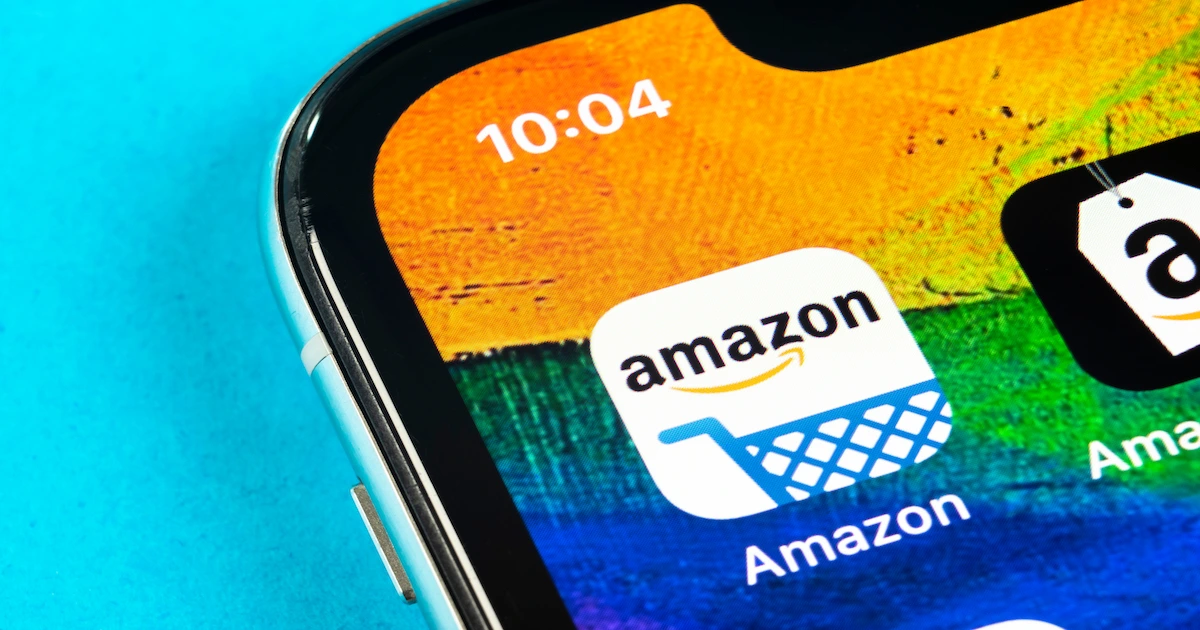 Have you ever had an issue with a product detail page attribute and not know what to do? Here's a solution that might help!

Consider deleting your SKU for 24 hours and re-upload it with the proper Inventory Flat File with the desired changes, and you'll be good to go!
I know it seems scary, but we did it through our Project 5K account a while ago, and it worked like a charm! Let's walk through what happened.
On one of our listings, we had an odd issue of one of the attributes on the backend being locked, and it had incorrect information. We were unsure of where it came from but knew it needed to be fixed as soon as possible. Changing it in the back-end wasn't possible due to the locked attribute.

So what can we do? We submitted a case to Amazon Seller Support for assistance!
After a few back and forths, they said this:

"In case, you still encounter this error for these ASINs, you'll need to delete your product listing, wait 24 hours, and then relist the product with the correct information.
Deleting and relisting the product with the exact merchant SKU will not affect your existing FBA inventory (if any), ASIN sales history, or reviews.
Brand Name (brand_name)
Product ID (upc, jan, or ean)
Product ID Type ("UPC", "JAN", or "EAN")
Categorization (Item Type Keyword or Recommended Browse Nodes)."
In order to claim ASINs under your brand, you need to contribute the following attributes on your ASINs while ensuring the brand name attribute matches a name we have on file:
Now, what they fail to mention is that when you re-list your SKU, there's a possibility that your content might not repopulate, so be sure to back up your listing through Listing Builder!

Before deleting our SKU, we had to prepare to re-list it with the proper attribute updates! Easy enough – download an inventory file! You can do that by going to the Add Products Via Upload tab within Seller Central or following this link (https://sellercentral.amazon.com/listing/download). Download the correct inventory file for your product's category/subcategories.

Once you have the file, match all the required attributes to fill into the current listing. All the necessary attributes will be outlined in red. Place changes you wish to make for any attributes you're attempting to edit.
After the file is complete and you've copied over all relevant attributes correctly along with the changed attribute you're looking to adjust, then you should be good to move forward with deleting the SKU.
Now, if your inventory is stored through Amazon FBA, it will be considered "Stranded Inventory" for around 24 hours, but it won't impact your account negatively if it's only for that long. The inventory will go back to the proper ASIN & SKU once we re-upload the inventory file.
How to Delete a SKU
Deleting the SKU is pretty straightforward. Go to your Manage Inventory tab within Seller Central and go to the SKU you are attempting to delete. To the right will be an Edit button. Click on that dropdown and click "Delete product and listing."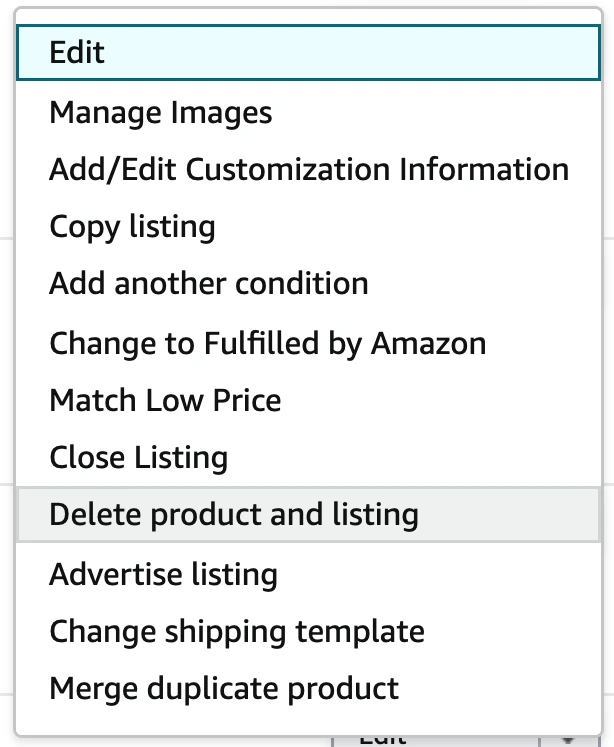 A pop-up window will then appear asking you if you are sure if you want to delete it. Click on "OK."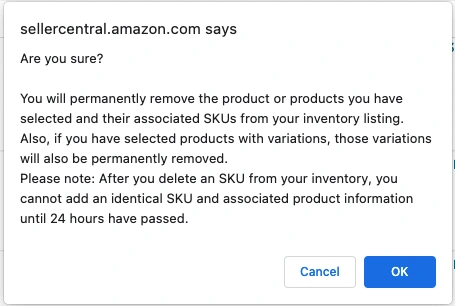 And now you wait 24 hours. The next day, you can upload the inventory file we had prepared before. To upload it, go to your Amazon Seller Central, click on the Catalog tab in the top left of your dashboard, and then click on "Add Products Via Upload."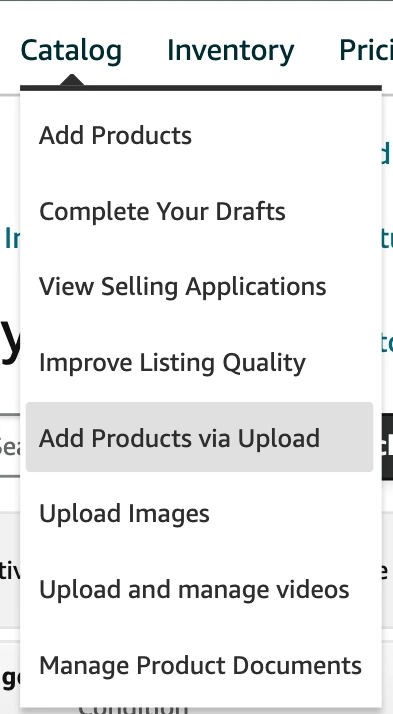 Click on "Upload Inventory File" and browse for your file. Click "Upload File."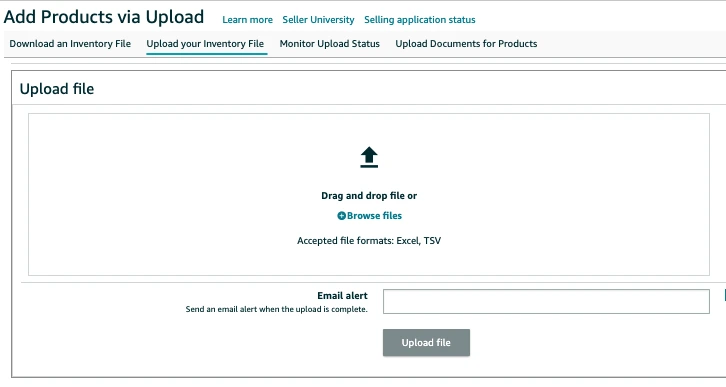 Once that is completed, you should be all set! It'll take up to 15 minutes to see the former SKU repopulate into your Seller Central.

Some things to be aware of:
Double-check your listing to ensure that your content is repopulated too. You may have to re-upload your content using Listing Builder.
Check to ensure your inventory is reassigned to your ASIN and is no longer in Stranded Inventory.
When your inventory is reassigned back to your ASIN, make sure it is considered to be FBA inventory and not FBM
Achieve More Results in Less Time
Accelerate the Growth of Your Business, Brand or Agency
Maximize your results and drive success faster with Helium 10's full suite of Amazon and Walmart solutions.