5 Top Amazon Bestsellers: Complex Competitors Q1 2018
Complex competitors are big and complex private label products that are challenging to manufacture, but can have big payoffs and are typically appliances and electronics. Here are the highest-grossing Amazon bestseller electronics for Q1 2018 to pay attention to for your own private label product search.
Updated on: November 13, 2019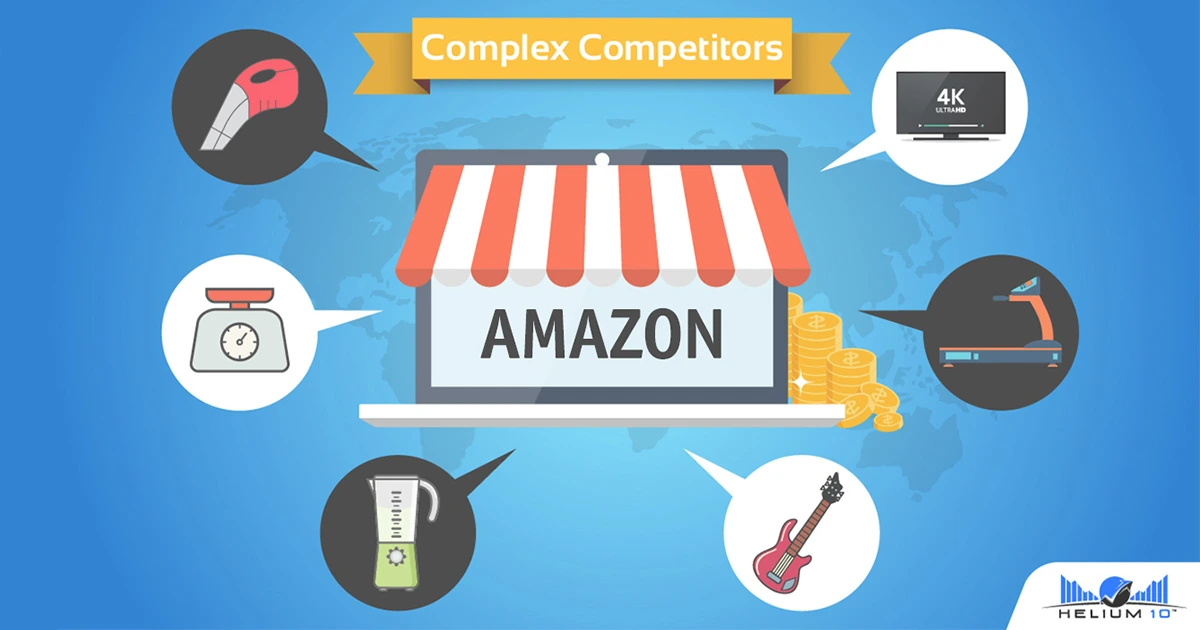 Among the top-selling products on Amazon this quarter were the more complicated, larger items we classified as the "Complex Competitor" in the Top 4 Types of Private Label Products To Sell on Amazon. The majority of these bestseller electronics were in the Home & Kitchen and Kitchen & Dining categories.
Before we move on to our Top 5 Best Selling Complex Competitors, let's review what types of products fall into this private label product group:
A Quick Recap
Complex Competitors are those larger, more sophisticated items that aren't easy to manufacture and even more difficult to duplicate. They're also more expensive to make and require more upfront and working capital, which few private label product sellers are able or willing to put in.
These types of items usually include bestseller electronics, sports, music, exercise equipment, and various kinds of gadgets. Like Simple Essentials, they're non-seasonal but aren't always necessities. That makes such products less common to pursue in the private label sector.
These qualities create a much higher barrier to entry for potential competitors. This product type is excellent for those who have the resources to invest and the business knowledge to see their product generate significant revenue. If bestseller electronics are your forte, read on to see which Complex Competitors made the Amazon list this quarter.
Complex Competitor Bestseller Electronics!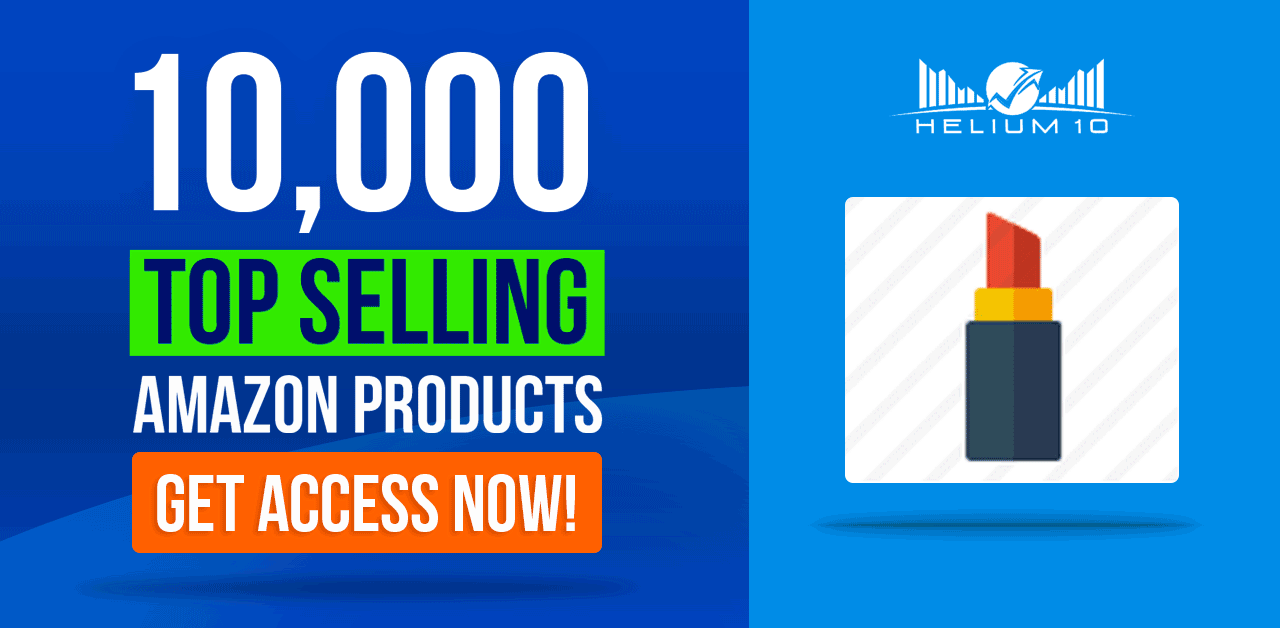 HANDHELD VACUUMS
One of the biggest sellers on Amazon this year has been the handheld vacuum. These lightweight, easy-to-use items are not your typical private label product, but they do sell.
While handheld vacuums aren't simple or inexpensive, they are a necessity, so there's always a market for them.
Elements to consider when choosing a private label handheld vacuum to sell or manufacture include the following:
Filtration
Suction Power
Functionality
Portability
Ability to clean/wash the filter
Portability
Plug-in or cordless
Battery power
Size/dimensions
Affordability
The Black & Decker Pivot vacuum (below) boasts lithium technology and a pivoting nozzle, which isn't found in similar handhelds.
You want to find one or two features that are unique to your product if you plan to have it made by a supplier. If you want to buy handheld vacuums wholesale or rebrand an existing vacuum as your own, look for the features listed above to pick your potential bestseller. Handheld vacuums like the one pictured below sell anywhere from the high 60s to the low 70s in dollars.
Category: Home & Kitchen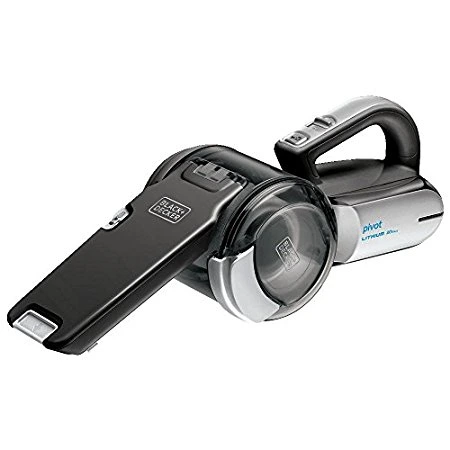 SLOW PRESSURE COOKERS
Pressure cookers have always sold well as household items, but Instant Pots have taken off in the last few years. While we wouldn't recommend competing with a tried and tested brand like Instant Pot, there are other options for interested third party sellers.
Alibaba, the go-to-wholesale company, has a wide range of pressure cookers that can be sold on Amazon.
The key features to look for in a marketable pressure cooker include the following:
Size/capacity
Durability
Construction quality
Cooking options
Affordability
What makes Instant Pot so popular is that it's programmed to cook a diverse range of staple foods very quickly and easily. This benchmark feature can be found in lesser-known pressure cooker variants that may be considered lesser quality than Instant Pot, but good enough to be sold at a more affordable price.
If you have the resources to manufacture your own pressure cooker, be sure to select features that set it apart from Instant Pot but include some of its best qualities.
Be aware that you may need to test a few of the wholesale pressure cookers out to check for functionality and ease of use before procuring one to rebrand.
Category: Kitchen & Dining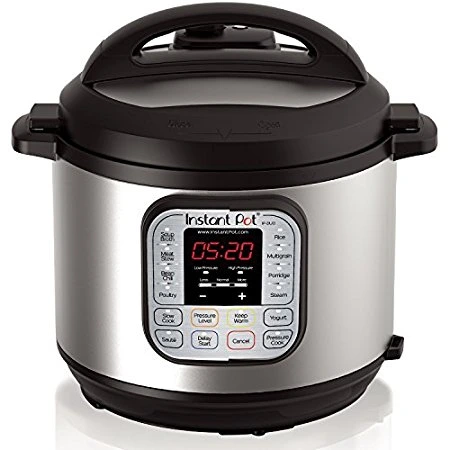 FOOD SCALES
Food scales are another top seller on Amazon this quarter. These specialized scales are an indispensable tool for bakers, dieters, and anyone who loves to cook.
Features that customers tend to favor with this product type include the following:
Ease of use (including cleaning)
Readable displays
Measuring unit options
Measurement accuracy
User-friendly functions
Weight
Affordability
The Amazon bestseller is slim and sleek, offers multiple features, has an anti-fingerprint technology, and is priced well at $13-$19 depending on sales. It also provides a neat "tare" function that resets weight, converts units quickly, and measures volume.
There are several companies online that manufacture analog and digital kitchen scales. You also have the option of buying them in bulk from wholesalers to rebrand and sell on Amazon.
Food scales are an excellent Complex Competitor because they're not always bulky or too large; additionally, they have few moving parts and can be made affordable.
Category: Kitchen & Dining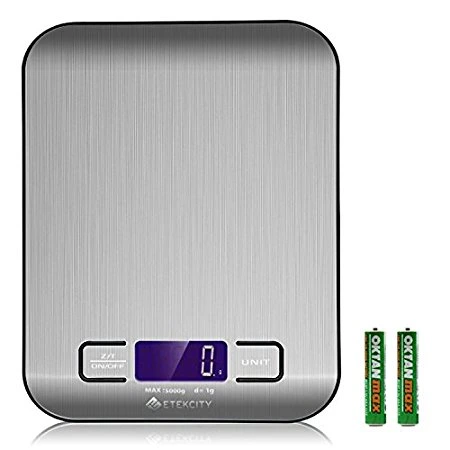 STREAMING MEDIA PLAYERS
With streaming capabilities becoming more common in bestseller electronics like smart TVs and other devices, streaming media players are gaining more popularity.
Streaming devices allow people to convert their media players into streaming media players. They can then use these devices to access and consume a variety of media more conveniently.
The Roku Express is the top-selling streaming media player on Amazon. It plays over 500,000 movies and TV shows, has a user-friendly remote, and includes a free mobile app.
Manufacturing streaming devices can be extremely time-consuming and investment-heavy. There are also too many branded contenders to compete with to make a significant dent in the marketplace.
If you choose to purse streaming media players for private label sales, the most reasonable venture would be to procure cheaper versions from websites like DHgate and BJ's to sell on Amazon.
Category: Electronics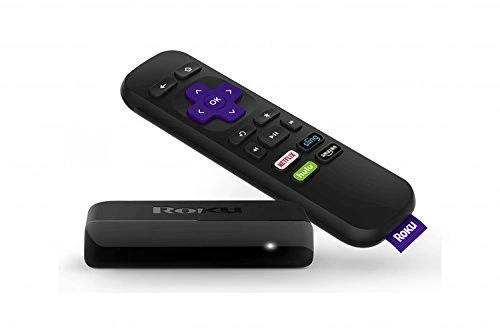 EGG COOKERS
Yes, egg cookers are a thing. The Dash Rapid Egg Cooker has been one of the top sellers on Amazon so far this year.
Like the Instant Pot, egg cookers are marketed to busy professionals and parents who want kitchen tools that will cut their cooking time so that they can prepare meals faster. These devices are designed to give you perfect eggs every time you use them.
Egg cookers are profitable Complex Competitor items to sell on Amazon because they are small, lightweight products, and aren't seasonal. They allow people to cook and boil many eggs simultaneously in a short amount of time without much prep and the use of an oven or stove.
Things to look for in a good egg cooker include the following:
Size
Functionality
Number & variety of eggs it can cook
Ease of use
Design
The Dash cooker can boil six eggs at a time and has a poaching tray to poach eggs and make omelets. It's also dishwasher safe and turns off automatically, which can be a big draw for customers.
You can manufacture or buy your own egg cooker from companies like Wholesale Electronics that work with your specifications, then list it on Amazon under various categories from Kitchen & Dining to Household Items.
Category: Kitchen & Dining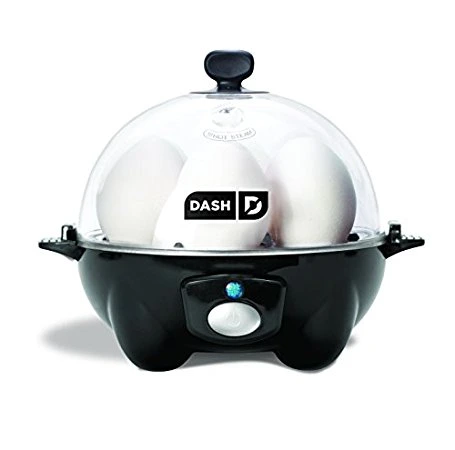 Be sure to check out the Top 5 Simple Essential Bestselling Products on Amazon for Q1 2018!
If Complex Competitor products and bestseller electronics interest you, drop us a line in the comments below and tell us what you love about selling these kinds of products!