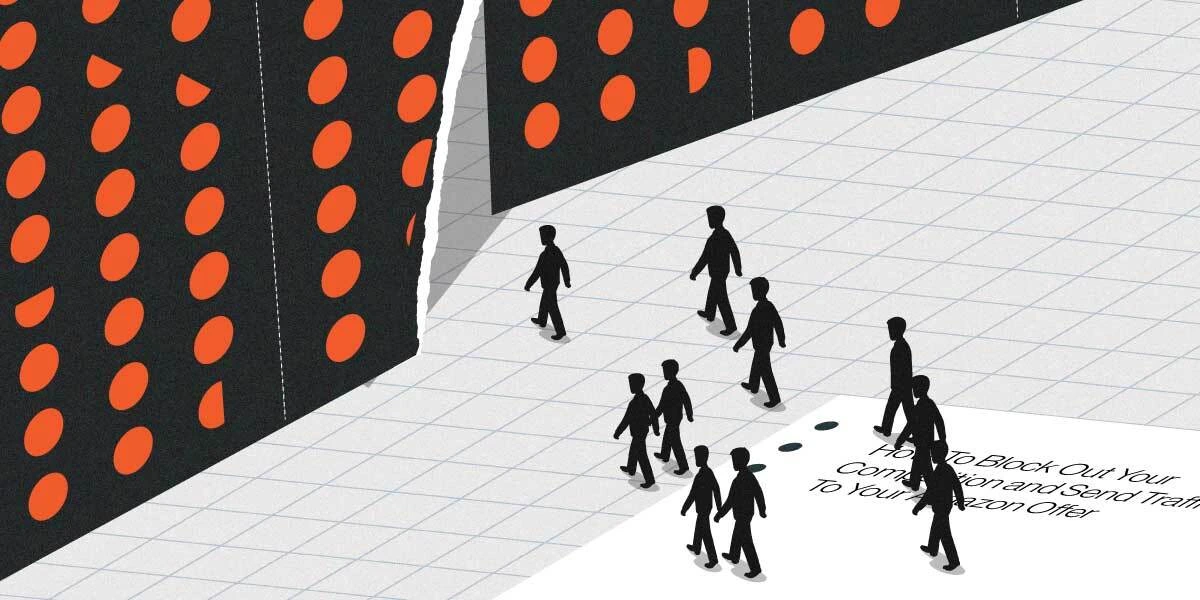 Seller Specific URLs – How To BLOCK OUT Your Competition and Send Traffic To YOUR Amazon Offer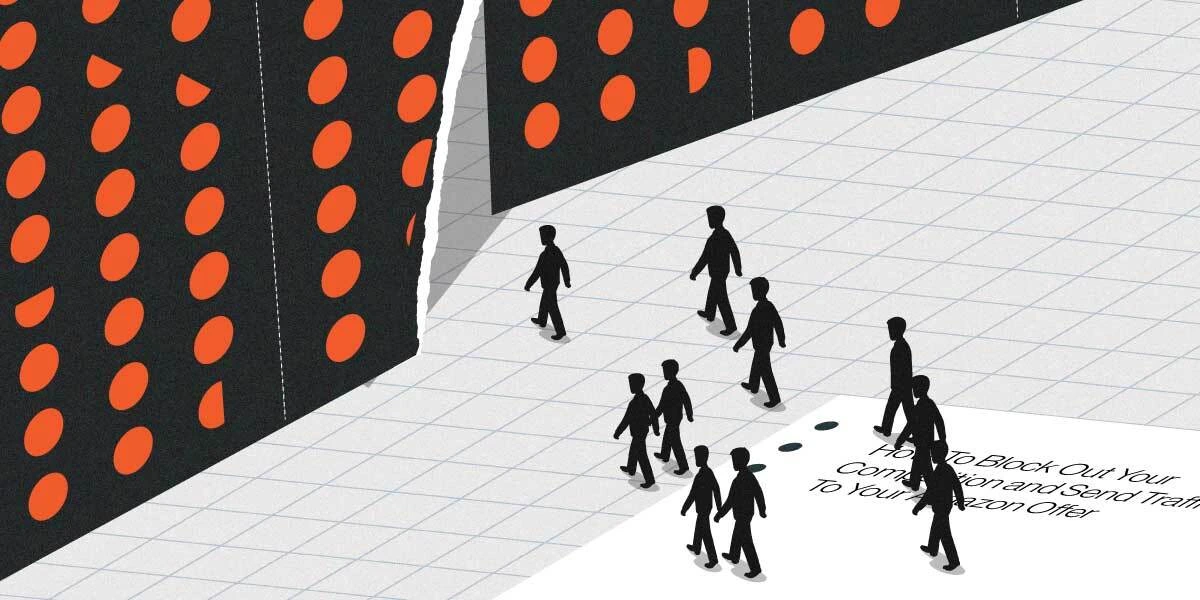 Many third-party Amazon sellers enjoy the sales and exposure that they receive from merely 'listing and existing' on Amazon, the world's largest and most trusted online marketplace.
But what about times where you, as a seller, may not be the lowest price? What about when you spend your time and money to send traffic to Amazon (via social media posts, paid ads, and email marketing), only to have your customers purchase the same product from a different seller who was in the Buy Box at the time or just happened to have a lower price?
Well I have some good news for you! YES; there is a SIMPLE and EASY way to do just that! This is especially helpful for wholesale, arbitrage, and private label sellers who are fighting for the Buy Box or temporarily dealing with hijackers.
All you need to know is your Amazon Seller ID (also called your Merchant Token). This is a UNIQUE set of characters connected to you as an Amazon seller. Once you have your Seller ID, you can quickly and easily make Amazon links that will ONLY show your offers to your customers on Amazon.
If you don't know your Amazon Seller ID, there are many places to find it such as your Amazon store link or your Amazon feedback link (look in your browser's address bar). You can also find it in your Amazon Seller Account under Settings -> Business Information -> Merchant Token.
Your Amazon Seller ID will look something like this:

Once you know your Amazon Seller ID, you can use the following URL/link format to create Amazon links that will ONLY show YOUR OFFERS on Amazon!
Amazon.com/dp/ASIN?smid=SELLER-ID
Where ASIN is equal to any active ASIN on Amazon's marketplace (that you have in stock) and SELLER-ID is equal to your unique Amazon Seller ID. What does 'smid' stand for? I dunno. Maybe Seller Merchant ID? It doesn't really matter.
Let's try it and see exactly how the Amazon pages change when we add a specific Seller ID to an Amazon URL. (Please keep in mind that how Amazon pages display will change over time as sellers come in and out of stock and these screenshots are being used for this example only).
Here is the classic or 'base' Amazon product page that displays when clicking on this link: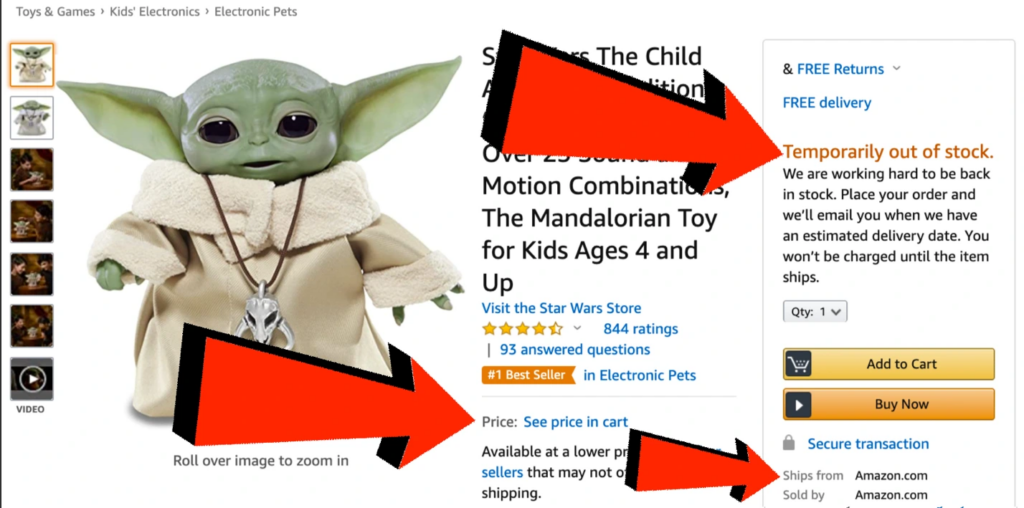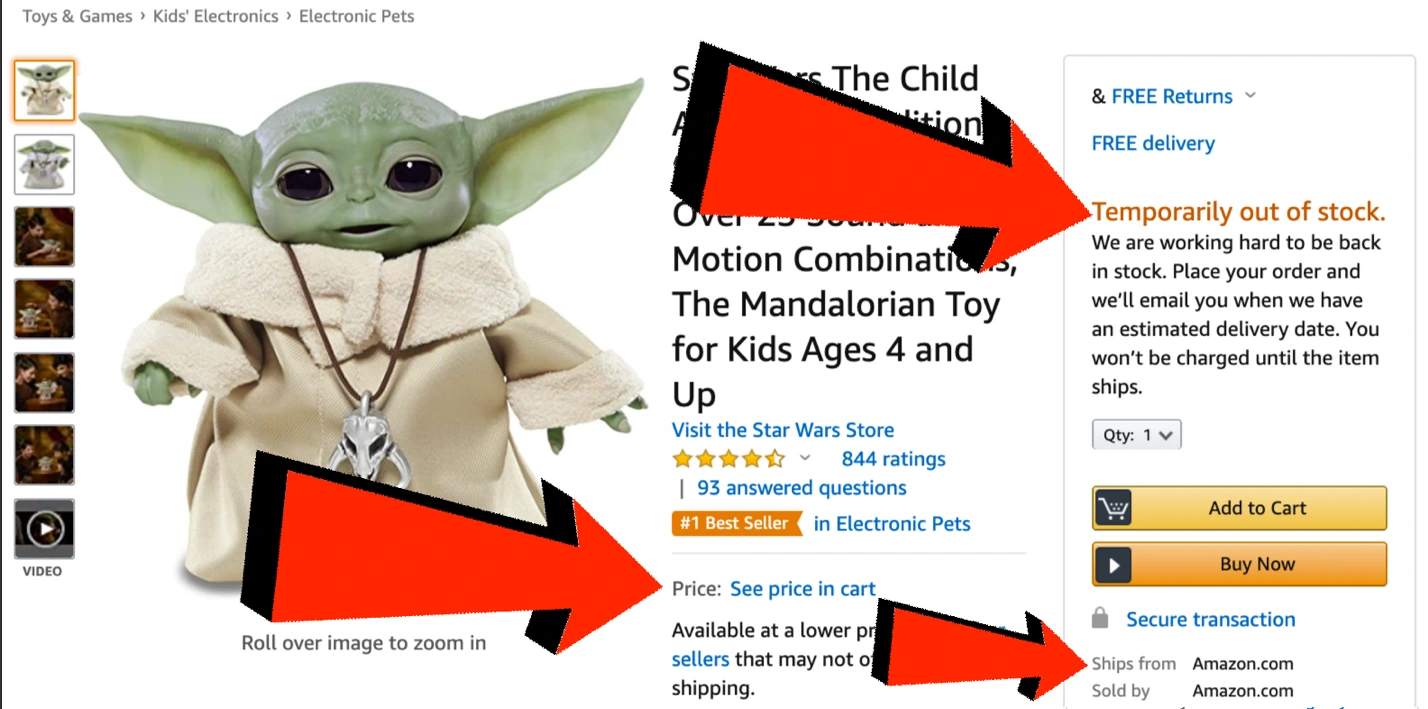 You can see that Amazon is 'Temporarily out of stock' and they are NOT showing any other offers in the Buy Box, even though there are dozens of sellers who are in stock and selling this product. This is because the third-party sellers are listed at prices ABOVE the MSRP for this product and while customers can click through and find these offers, Amazon is suppressing them from the main product page.
This product is sold out from Amazon directly because it's HOT and while some customers may see this page and believe that Amazon is out of stock and move on, you want to let them know that you do have this product in stock and ready to ship.
To do this, just add your Seller ID onto the Amazon URL using the format shown above before sharing the link with your customers like this:
amazon.com/dp/B084PTVQLZ?smid=A3H1N7H59R6QIH
When you do that, you can see that the product page changes to this: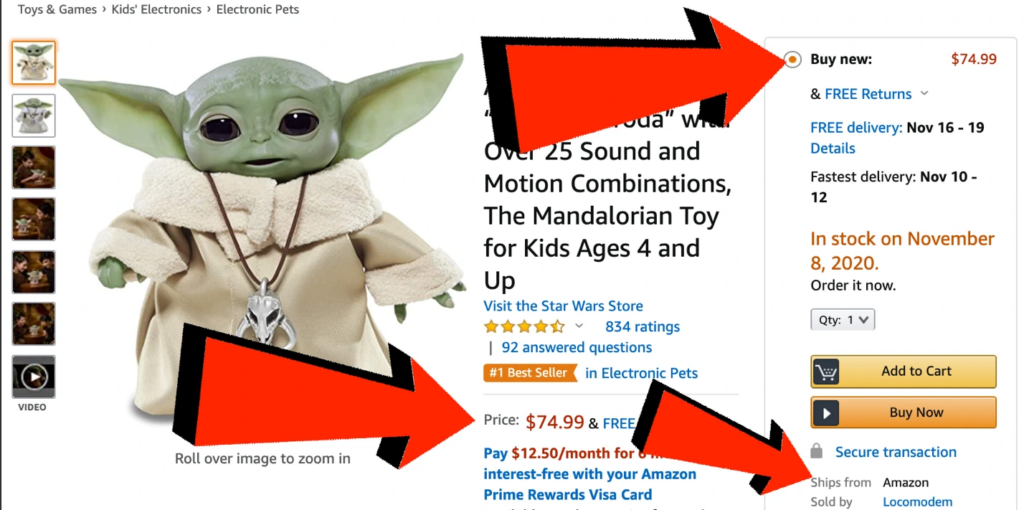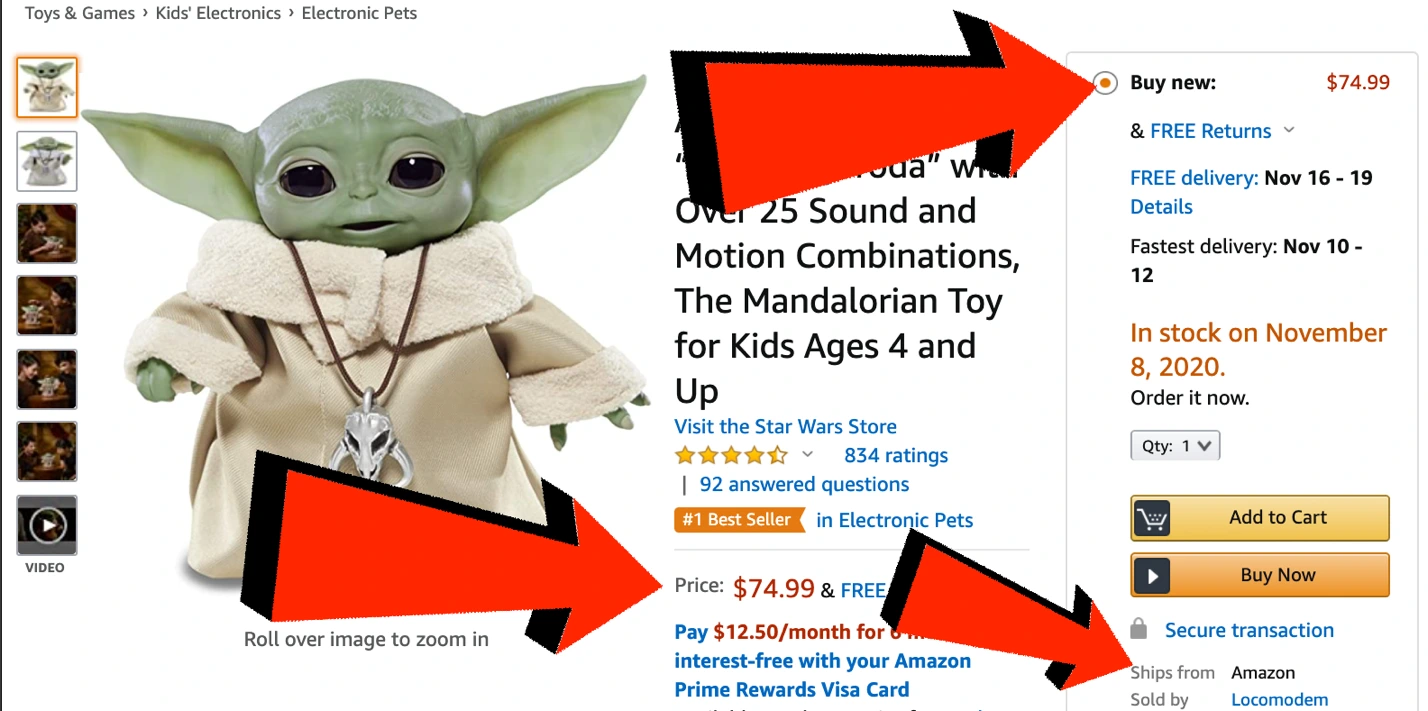 As a seller, you have just 'forced' your offer into the Buy Box and as an added BONUS, you have also BLOCKED OUT all of your competition! (It's rumored that 90-95% of Amazon purchases come through the Amazon Buy Box.)
Keep in mind that if a seller is no longer in-stock on a specific ASIN, then the link will revert back to the normal Amazon product page. It will not continue to show any specific seller as being out-of-stock on the item.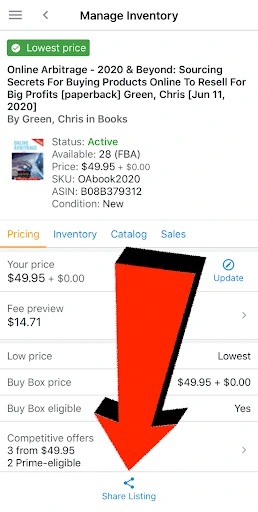 If you're an experienced Amazon seller, you might be rolling your eyes at me for taking so long to explain how to do this manually. Yes, if you use the Amazon Seller app, you can get these links in their proper format from directly within the app. Just open the Amazon Seller app on your phone, scroll down to Manage Inventory, find the item that you want to link, and use the 'Share Listing' button at the bottom of the screen.
Copy this link and paste it into your social media posts. Or use it in your marketing emails or paid ads. The URL will automatically have your Amazon Seller ID built into the link using the Amazon ASIN and the ?smid=A3H1N7H59R6QIH format.
BONUS TIP: If you are an author using KDP, Amazon's self-publishing platform, you will likely want to send traffic specifically to the offer being sold directly by Amazon. This is because, as an author, you only earn royalties (AKA get PAID) when customers buy your book 'New' from Amazon directly. As happy as you may be that people are buying your book on Amazon, you would prefer that they buy new copies from Amazon instead of used copies from third party sellers.
You can basically 'force' Amazon's offer into the Buy Box by using this same link format and using Amazon's unique seller ID, ATVPDKIKX0DER.
Here is an example of one of my books, Online Arbitrage. List price is $99.95 and, remember, I ONLY get paid by Amazon ifs customers buy the book in new condition and directly from Amazon (not from a third-party seller).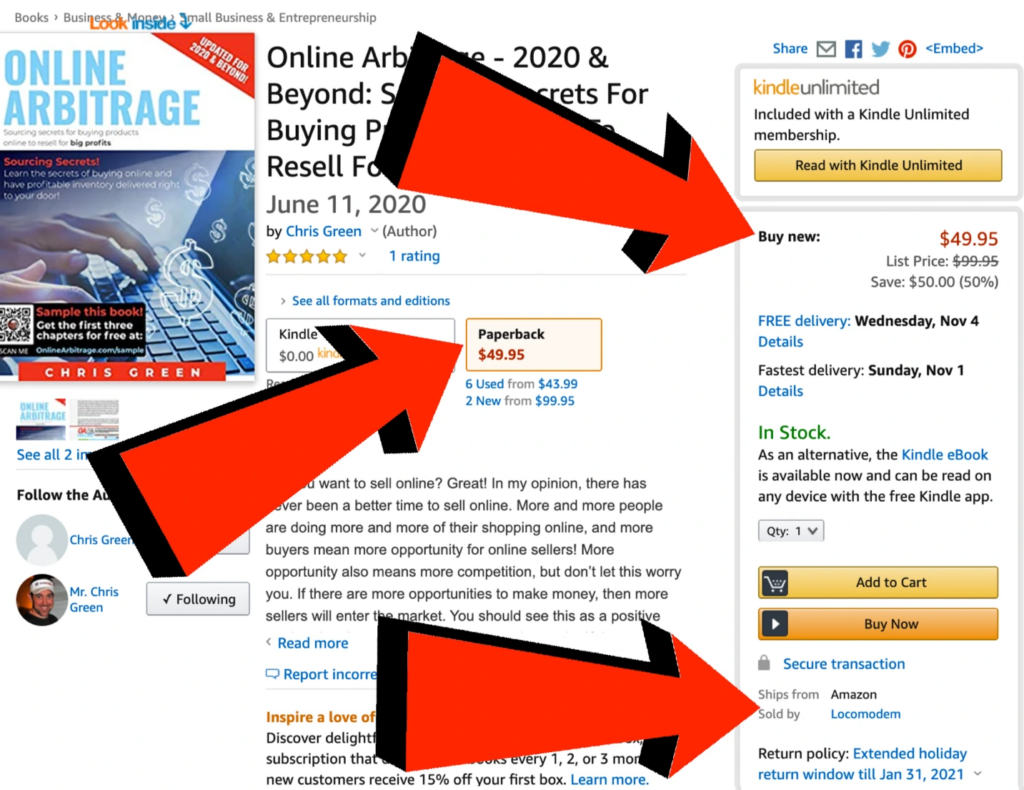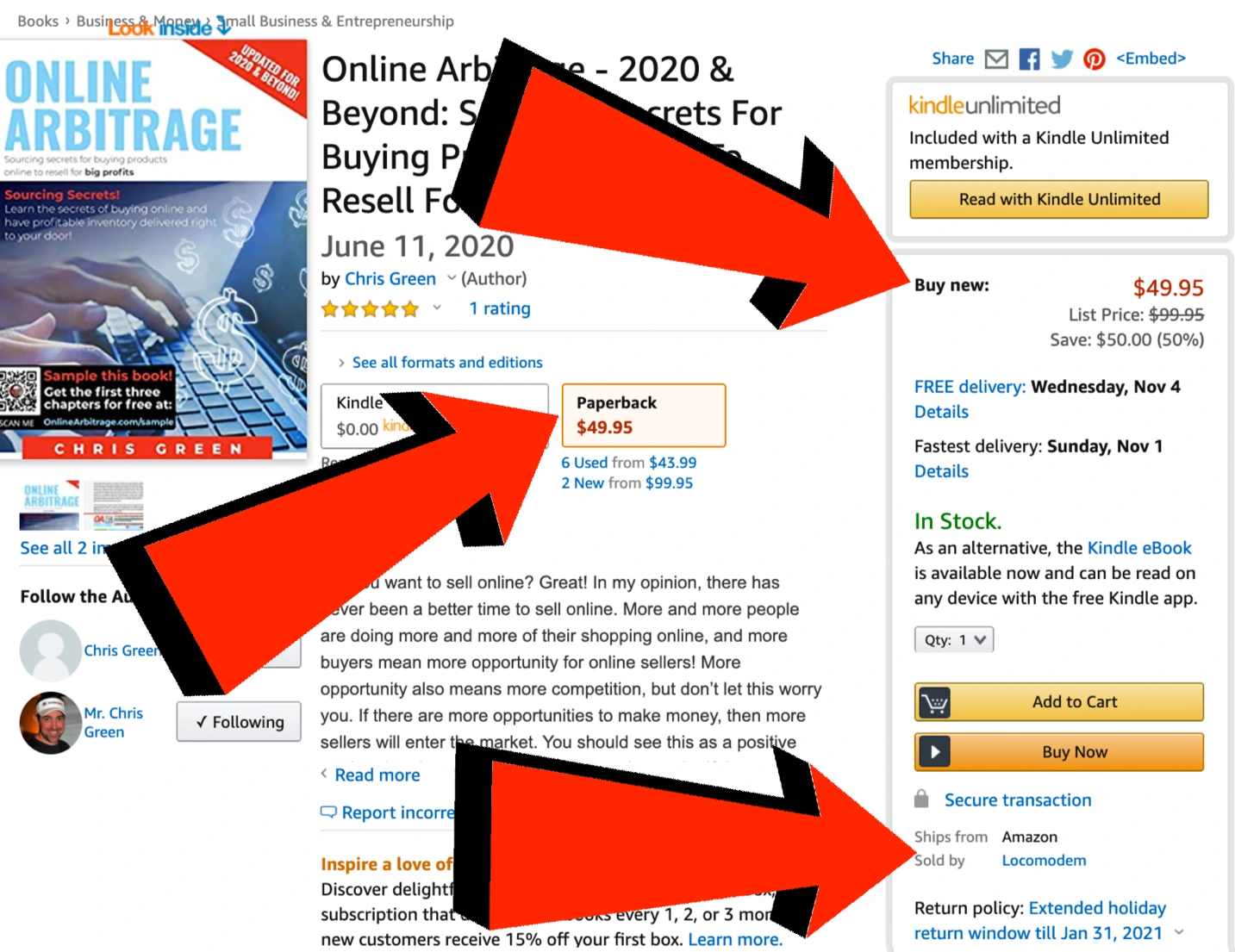 You can see that the Buy Box offer is from a third-party seller, not Amazon. I would not receive any royalties when a customer purchases from this seller.
By adding ?smid=ATVPDKIKX0DER to the end of the Amazon link, the page now looks like this:
amazon.com/dp/B08B379312?smid=ATVPDKIKX0DER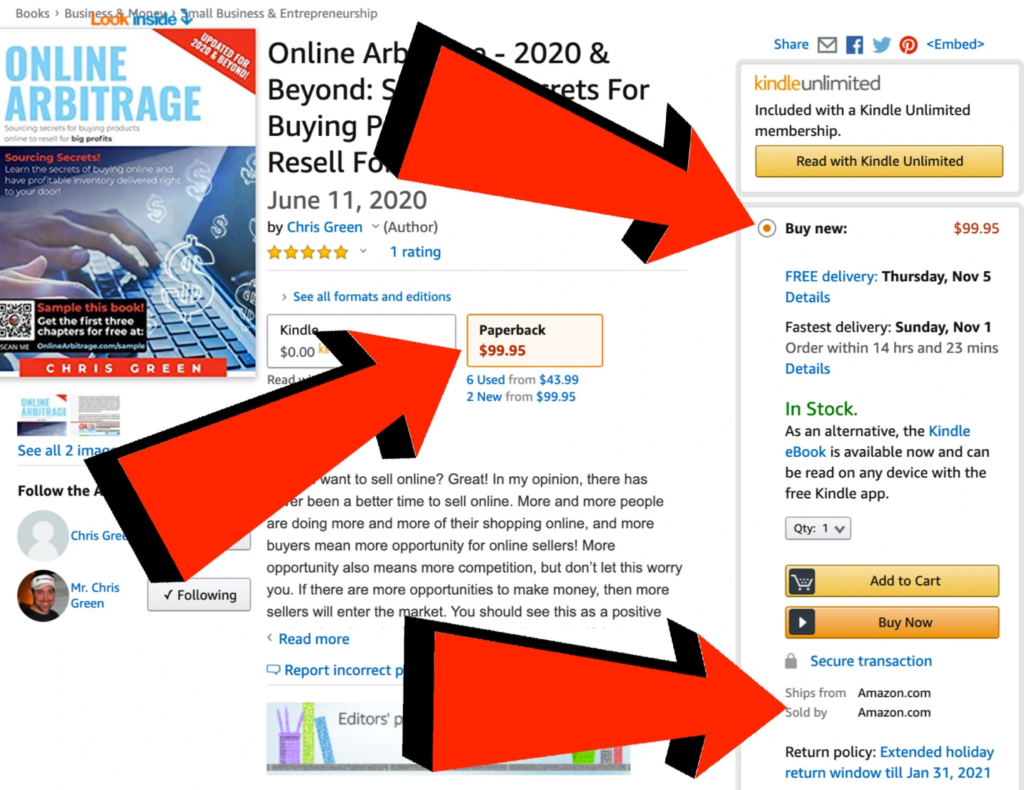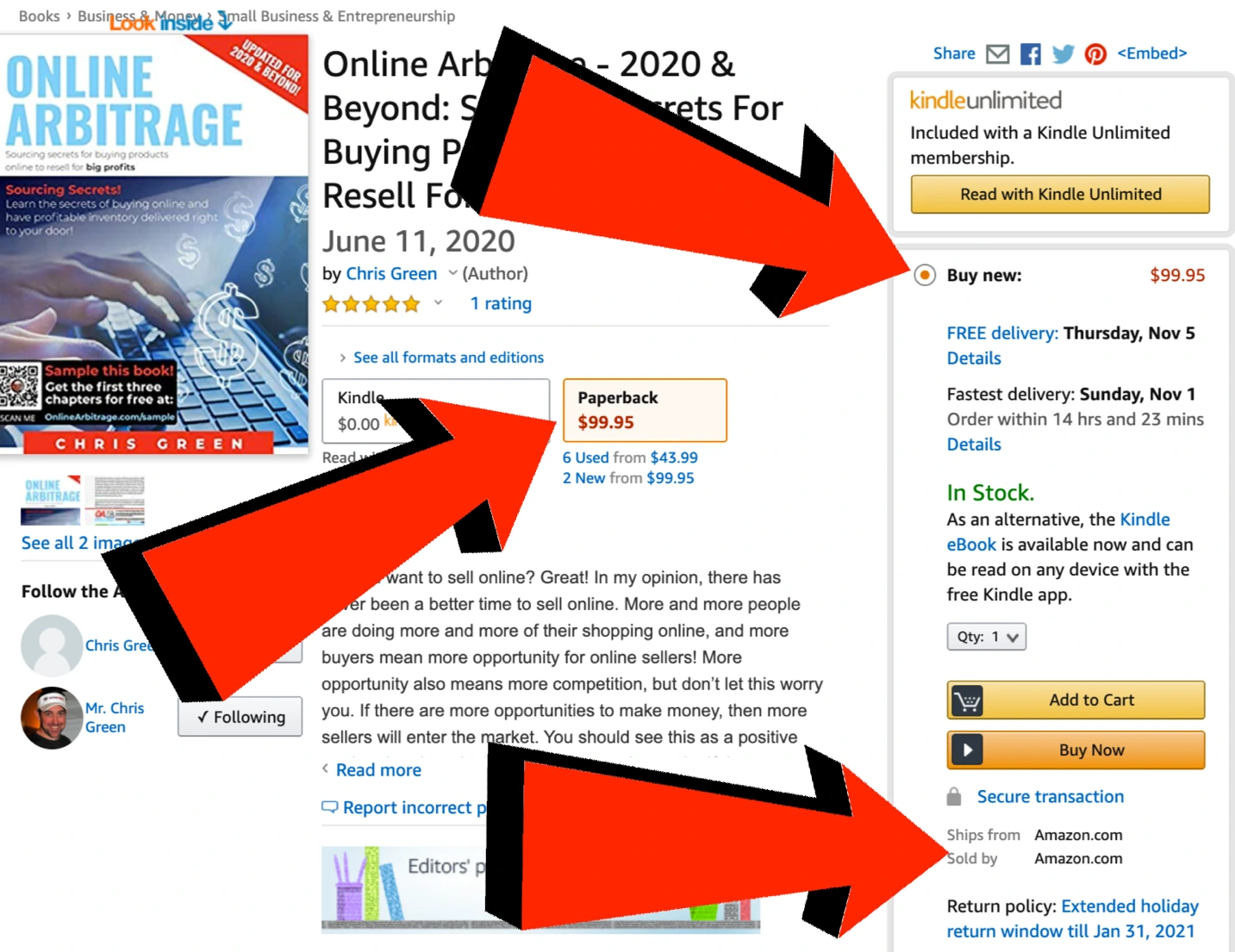 As the author of this book, this is the offer that I want my customers to buy. When they buy from Amazon, I GET PAID. I don't earn any royalties off of sales to third-party sellers as those books have already been purchased from Amazon and are being resold.
One last small detail; this only works for products being sold on Amazon in NEW condition. It will not work for Used, Refurbished, Reconditioned, or Collectible Amazon listings.
If you enjoyed this article, you may also enjoy my appearances on the Helium 10 podcast:
#183 – Merch by Amazon – No Inventory, No Investment, No Problem!
Episode 54 – A Merch by Amazon Expert Offers Lucrative Private Label Strategy Side-Hustle Tips
Achieve More Results in Less Time
Accelerate the Growth of Your Business, Brand or Agency
Maximize your results and drive success faster with Helium 10's full suite of Amazon and Walmart solutions.